Finder is committed to editorial independence. While we receive compensation when you click links to partners, they do not influence our content.
Can You Get a Personal Loan If You Are a Freelancer?
There are many upsides to being a self-employed person; for starters, you're technically your own boss, you'll make your own hours, your earning potential is unlimited and if you work from home, you'll be avoiding the dreaded morning commute!
But while it might sound like a dream job, money concerns are always on the minds of freelancers as income is generally shaky.
So what happens when a freelancer needs money and seeks financing from a bank? Well since bank lenders are understandably cautious about loaning money to people who aren't salaried workers, you might run into some difficulties without a steady paycheque.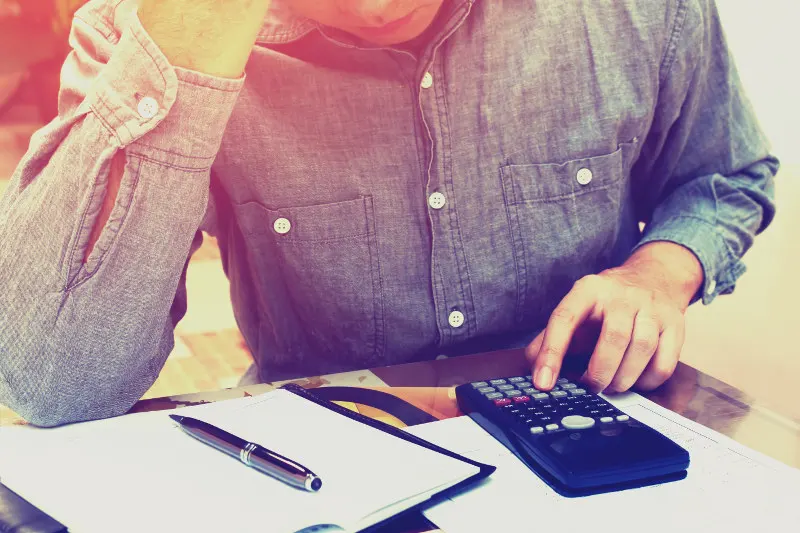 However, if you can prove to the lending bank that you will be able to cover your loan, should they agree to lend, you will significantly improve your odds of securing financing.
What are the hidden costs of being a freelancer or a self-employed businessperson?
The gig economy is real. While it's not everyone's cup of tea, many who are self-employed or run their own businesses often incur additional expenses that can easily go above and beyond what common nine-to-five workers encounter.
The potential business costs of a self-employed person can be difficult to predict depending on the type of work involved. A home renovation business might require a line of credit to pay for his raw material. On the other hand, a freelance content creator might need high-speed internet and a powerful computer. Regardless of which industry, such costs can easily mount for someone who has to fork them out on their own.
Another point to be considered is that most freelancers do not have access to health or medical benefits, pension, or even a retirement plan. While you won't think twice about such perks in your regular full-time job, they can come up to a sizeable amount from their own pockets.
Freelancers and self-employed individuals do encounter financial roadblocks and knowing that there are funds available to support their businesses is crucial. Eligibility requirements for personal loans may be more straightforward for full-timers but the more is known about how it works, the better the chances of getting a personal loan application approved.
| See also: Top 5 Personal Loans for Civil Servants |
How to improve your chances of getting a loan
While it's not impossible to get a loan as a freelancer, it's not the easiest of tasks! What you'll need to do when applying for a personal loan is assure the bank of your ability to pay them back. Here are some ways to prove to your lender that you are indeed 'good for it':
Build good credit
Banks tend to look favourably on loan applicants with good credit; it can improve your chances for approval as well as earn you better interest rates. But how does one build good credit? Start by having a look at your credit report and checking if all information stated is accurate. If your credit profile shows any discrepancies or information that you disagree with like loan defaults that you have actually paid off, be sure to dispute them and clear your record.
Other things you can do to improve credit include paying all your credit card bills on time, maintaining a low credit utilisation ratio on credit cards (lesser than 30%), keeping your savings and credit card accounts active, and maintaining a healthy savings reserve.
Make EPF contributions
It's a good idea to make self-contributions to your EPF account, for a number of reasons. The first, you'll be showing your lender that you have a regular income, in a good amount that makes it possible for you to contribute. Secondly, you'll also be proving to them that you are good at managing your money.
Moreover, if you are an older freelancer, aged 50 and over, you can actually withdraw your EPF (partial or full from Account 2) to pay down the loan if necessary.
In case you're wondering why a 50-year-old would take out a personal loan and not just withdraw their EPF money instead. Consider that if the EPF dividend rate is higher than the personal loan rate, it would actually make financial sense to keep their retirement fund growing and take out a loan instead. For instance, the Alliance Bank CashFirst Personal Loan is currently being offered at a low promotional rate of 4.99% p.a. for eligible applicants while the EPF dividend rate averages 5% to 7%.
Pay your taxes
While so many dread tax time, doing your taxes can pay off when it comes to applying for personal loans. Your tax record for the past two to three years can provide proof of long-term earnings to a lending bank and work in your favour to improve loan approvals.
In addition, it also shows you that you have a strong sense of money responsibility, another good trait when applying for a loan!
Open a current account
You're very likely to have a savings account (ahem, or "spendings" account) already. This enables you to link up your Grab service, your e-wallets, and a host of other automated monthly deductions. However, there are further upsides to having a current account.
When you're a business owner, a current account is capable of handling larger volumes of payments and receipts; in fact, you will also enjoy overdraft (or short-term borrowing) facilities should your business require it. Furthermore, your credit-worthiness information will be freely available to creditors via various interbank connections.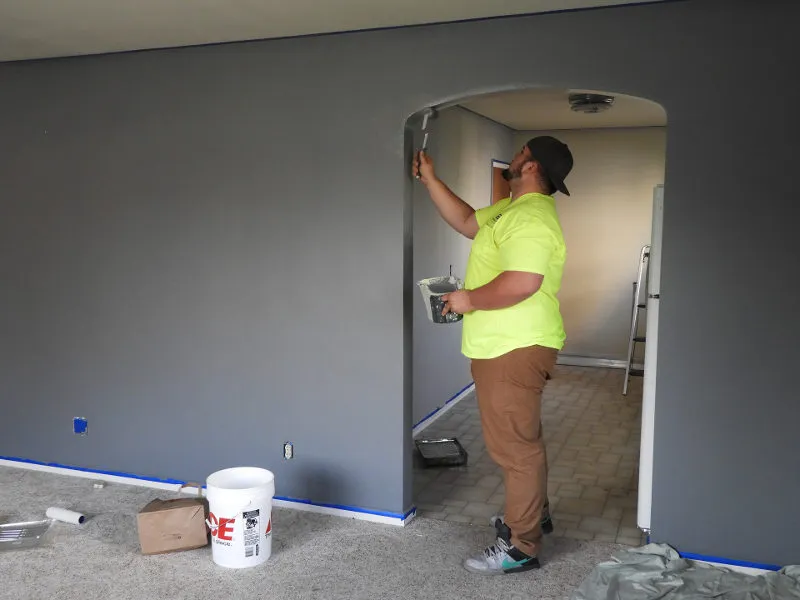 Such stability is a boon in the eyes of banks and financial institutions, and it shows that you are a good client. Opening a separate current account helps draw a line between your business and what is considered personal finance.
Register your business
As a freelancer, you may appreciate having your affairs remain uncomplicated, but registering your business can be good for you in more than one way. First off, as a small business owner, you'll likely be paying less in tax due to a lower tax rate as well as business write-offs.
Secondly, a business owner may have more financial credibility than a freelancer, from the perspective of a lending bank. This could earn you better interest rates and up the possibility for loan approval.
Consider a part-time job
The main issue that a bank might take with a freelancer is their perceived inability to maintain a stable income. However, as a part-time worker with a steady payslip, you can help lessen some of the earnings risks a full-time freelancer might face. And even though the earnings figure is likely to be less than a full-time employee, your part-time payslip coupled with your freelance income should bolster your loan application.
Start small
Being a freelancer is one of the most 'indie' jobs one can get and thus, you should independently consider the amount of money you intend to borrow. If you borrow too much, you may be turned down for the loan and that's not necessarily even the worst thing that can happen. If you actually do get approved for a very large loan but are unable to pay it back promptly, your loan defaults can have far-reaching consequences. You could be blacklisted or declared a bankrupt (if you owe RM30,000 or more) and this can severely affect your chances for future big loans like a home mortgage or car loan.
On the other hand, if you take out a small personal loan and pay it off successfully, this can improve your credit profile because you have now demonstrated your ability to be a good paymaster. This can make it easier to apply for bigger loans in the future and at better rates too!
Apply with the right banks
If you have a strong, long-term relationship i.e. holding healthy savings or fixed deposit account with any bank, be sure to apply there first. This could improve your chances for approval as the bank might take into account their right to set-off. What this means is that the bank can withdraw the deposits you hold with them to settle outstanding balances. This makes you appear like a less risky applicant since the lending bank has an avenue to retrieve the loaned funds if you can't pay it back.
Now if you don't have a long-term relationship as mentioned above, it's a good idea to apply to more than one bank. This is because each has their own way to assess loan applications. So even if you are denied a loan at one bank, you might still have a chance with other banks.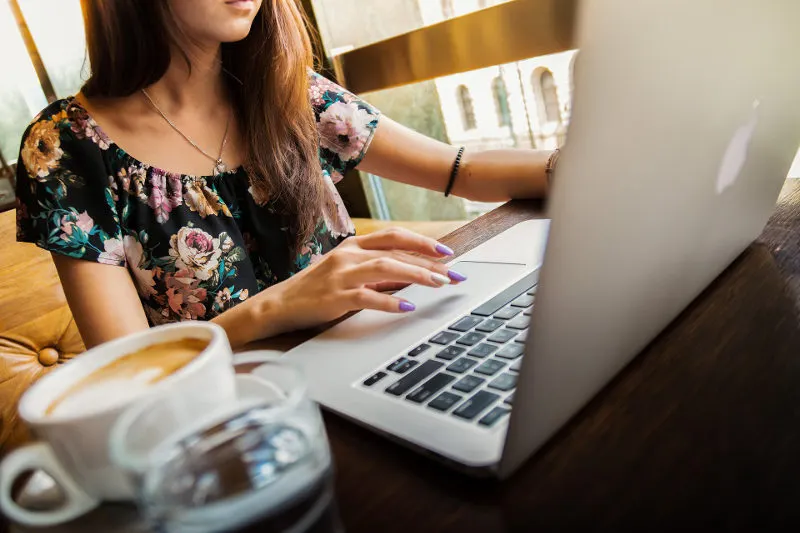 In any case, it's a money-smart practice to shop for loans while comparing terms and rates and find the best option for you!
How about being a foreigner in need of personal loan in Malaysia? Find out how foreignerscan get approval from banks.
#FollowTheBear