Finder is committed to editorial independence. While we receive compensation when you click links to partners, they do not influence our content.
4 Comprehensive and Affordable Malaysian E-Medic Cards to Consider Today
When you're young and just embarked on a blooming career – or love life –health insurance might bethe least of your priorities. However, owing to a rise in the cost of medical care in Malaysia, securing a health insurance planshould be one of your priorities.
Why so? The health landscape is fast-changing.
Sedentary lifestyles have led to a variety ofheart problems, cancer, and diabetes among youngsters. Should treatment and medication be needed, are you prepared for the financial onslaught ofmedical bills?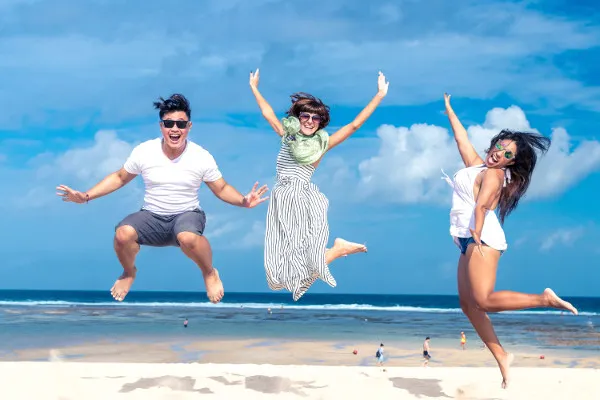 Fortunately, it's easy to find a healthinsurance plan in Malaysia these days; in fact,young adults have a variety of health insurance options.
Seeing that Malaysians are more and more attuned to the idea of various digitised services such as online banking, food delivery, and even fuelling up a vehicle, healthcare facilities have also made the jump with the introduction of the e-medic card.
An e-medic card is a form of online medical insurance plan that ensures you have affordable and easily accessible protection against rising medical fees. And let's not forget about the big C potentially lurking ahead.
The Bear wants you to get the protection you deserveas early as young working adult life. Keep reading for four full e-medic card options for you.
1. AXA eMedic
AXA eMedic is arguably Malaysia's first standalone comprehensive and affordable online medic card designed especially for young adults to have easily accessible protection against the inflation of medical fees.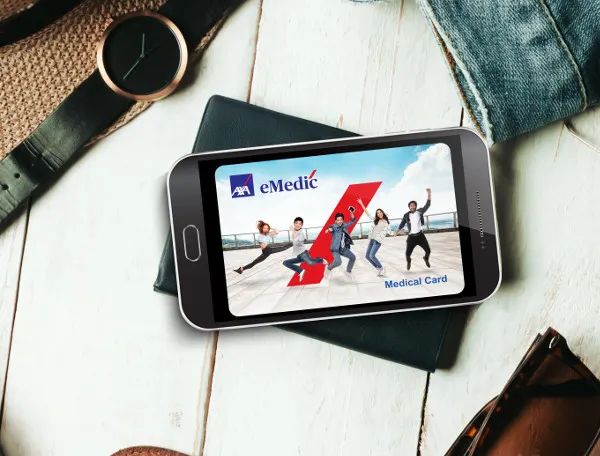 With the AXA eMedic, you do not need to present a physical card. Instead, AXA e-Medic is accessible to the insured via the 'My AXA Health'mobile app.
The best thing about AXA eMedic is that it's not just a medical card. Consumers will be able to reap the benefits of the comprehensive lifestyle it offers.
Whether it's searching and making appointments with specialistdoctors, or looking for a range of professional psychologists, this medic card haspartnered up with platforms such as BookDoc and Naluri to help their consumers achieve a healthierlifestyle.
There are multiple plans for you to choose from
To cater to the affordability and needs of different insurance buyers, the Axa eMedic plan comes in three options: Plan 20, Plan 50 and Plan 100.
AXA eMedic provides coverage for hospitalisation expenses up to RM 100,000 atall AXA panel hospitals in Malaysia only. This includes surgery, ambulance, ICU and drug prescriptions.
It also comes with unlimited days on room and board accommodation with a daily room limit of RM 250 and the option of choosing a double-bedded room in most hospitals.
Plan 20– It offers up to RM 20,000 hospitalisation cover. Insurance buyers could be paying as low as RM 31.99 a month.
Plan 50 – It provides hospitalisation cover of up to RM 50,000 with a payable monthly premium of RM 33.99.
Plan 100 – The 100 plan has a monthly premium of RM 51.99 with a coverage of up to RM 100,000for hospitalisation expenses.
What are my options with and without deductibles?
When choosing your AXA eMedic plan, you have two options based on RM 1,000 deductiblefor each hospital admission you require.
A deductible means that you will need to fork out the set amount (RM 1,000 here) of the eligible medical expenses incurred for your hospital admission. The balance of the sum charged to you will be paid for by the medical card.
Without deductible – 100% of the eligible medical bill is paid by AXA eMedic
With RM 1,000 deductible – The first RM 1,000 of the eligible medical bill will be borne by the insured, resulting in cheaper monthly premiums
What are the top benefits and features of AXA eMedic?
AXA eMedic offers you more than just an online e-medic card.Here are some of the features and benefits of the AXA eMedic plan.
Simple and quick application: This plan can be purchased online without medical examination or intermediaries involved.
Entry age: The plan offers insurance coverage for aged between 15 days up to 39 years old.
Cashless facility: AXA eMedic provides cashless admission at panel hospitals across the country.
Affordable and lower premium: This plan offers an affordable premium to add on to your existing coverage as additional security from as low as RM 1.20 a day.
It's worth noting that the premium is not the same per year and will increase according to the insured's age.
Unlimited accommodation on room andboard: This plan provides room and board accommodation expense of RM 250 daily. The insured can also choose to have a double-bedded room at most hospitals.
No lifetime limit – With this plan, there will be no reduction on the insured's coverage eligibility for up to 80 years of age.
Are there any exclusions?
Most insurance policies carry exclusions, and it is important to identify how they affect the coverage you expect to receive. Here are the some of the major exclusions of AXA eMedic:
General practitioner visits – Regular clinic visits to treat common ailments such as flu and cough will not be covered by the insurance plan.
Self-inflicted injuries – If the medical condition is intentionally self-inflicted, there will be no compensation.
Pre-existing illnesses – Having a pre-existing condition like high blood pressure might exclude from the insurance coverage, so do consult with AXA eMedic in advance.
Keep in mind that insurance buyers whosework involves manual labour with heavy machinery are not entitled to sign up for AXA eMedic. Click here to find out more.
2. ManuHealth Elite
Looking to protect your family and loved ones with comprehensive medical coverage? ManuHealth Elite by Manulife could be the right plan for you.

ManuHealth Elite (MHE) is a standalone non-participating medical plan specially designed to help you manage your medical expenses. It provides you and your family with comprehensive medical care coverage to make sure you've got your loved ones – spouse and children – covered too in just one policy.
If you're looking for peace of mind during your hospital stay but are also concerned about outpatient expenses, MHE provides comprehensive whole-life coverage with no lifetime limit on room andboard as well as pre- and post-hospitalisation expenses.
Annual limits are high too with RM 2.2 million per year, allowing you to be covered comfortably throughout your golden years.
What are the options under this plan?
There are four options you can decide between under the ManuHealth Elite plan which offer different premiums and coverage –MHE150, MHE200, MHE250 and MHE Signature.
All plans offer daily hospital room & board for an unlimited number of days in Malaysia with an amount ranging from RM 150 up to the amount as charged during your hospital stay (depending on the plan you choose). For overseas confinement, the same amount applies for up to 60 days.
Outpatient benefits for all plans include treatment for dengue fever, stroke, kidney dialysis, and cancer.
Deductible options of RM 0, RM 500 and RM 5,000 are also available. Select the deductible option level you feel comfortable with. What this means is that you'll need to pay the selected amount first before ManuHealth Elite steps in to assist you in footing your hospitalisation bills.
What are the benefits and features of ManuHealth Elite?
MHE has its fair share of benefits which include the following:
Comprehensive whole life coverage:Stay covered up till your 99th birthday
No lifetime limit and high annual limits up to RM 2.2 million:Protecting your financial future
No limit on room andboard and ICU stays:Get coverage for an unlimited number of days for your hospital stay in Malaysia, and up to 60 days overseas, and rest assured you won't be racking up costly room and board fees. Amounts for coverage range from RM 150 per day up to the total amount charged by the hospital depending which package you select.
Family coverage option:Protection for the family in a single policy, covering up to five children
Hassle-free admission into panel hospitals:Through its Pre-Certification HospitalisationProgramme, you'll have hassle-free hospitalisation and post-hospitalisation benefits for over 100 panel hospitals. You'll even have Emergency Assistance Services just a phone call away, in case you run into any medical emergencies.
Golden Years Privilege:While your health may not be something you think about when you're young, you'll one day need the savings and coverage. With MHE, you'll have the option to convert your deductible amount from RM 500 or RM 5,000 (whichever applicable) to RM 0 upon your 60th birthday. Don't compromise on your retirement savings.
Second medical opinion benefit:A second opinion for a diagnosis or procedure is always a good idea. This plan allows you the freedom to visit a second doctor and to better evaluate your options at no added cost.This benefit is covered specifically under the MHE Signature package.
Are there any exclusions for this plan?
Like any other medical plan, MHE has its exclusions which include the following:
i) Pre-existing medical conditions such as hypertension, cancer, diabetes or cardiovascular diseases
ii) Pregnancy, child birth (including surgical delivery), miscarriage, abortion and prenatal or postnatal care and surgical
iii) Overseas treatment if policyholder resides or travels outside Malaysia, Brunei or Singapore for more than ninety (90) consecutive days
iv) Dental conditions including dental treatment or oral surgery except as necessitated by accidental injuries
v) Plastic/cosmetic surgery, eye examinations, glasses and refraction or surgical correction of nearsightedness (Radial Keratotomy or Lasik) and the use of external prosthetic appliances or devices such as artificial limbs, hearing aids, implanted pacemakers
vi) Any medical or physical conditions arising within the first 30 days of the policyholder's cover or date of reinstatement, whichever is later, except for accidental injuries
3. Takaful myClick Medicare
If you are searching for an Islamic insurance plan,then you should check out Takaful myClick Medicare plan from Takaful Medicare.

Takaful Malaysia's myClick Medicare is an easily accessible, fully underwritten online medical plan that covers your medical-related bills.
As an insured,you can also reap the benefits of membership privileges and great deals with 8excite.
8excite is an online platform/mobile app that offers a plethora of membership privileges and deals to their customers. If you're insured with Takaful myClick Medicare and make a payment through the 8excite app, you'll be able to earn points on their platform.
Takaful myClick Medicare will take care of your medical bills with no cost sharing.
There are multiple options for you to choose from
Takaful myClick Medicare offers comprehensive protection up to RM 100,000. It also offers unlimited room and board accommodation that pays up to RM 200 daily depending on three plans available that are tailored to different healthcare needs.
Bronze – This variant offers the most affordable protection within-patient and out-patient coverage up to RM 50,000. Daily hospital room and board accommodation for this plan are set at RM 100.
Silver – If you feel more secure with higher coverage, this variant offers up to RM 75,000 protection. Its room and board accommodation compensation canreach up to RM 150daily.
Gold – Looking for another step up from Silver? The gold variant provides protection up toRM100,000. It also provides daily compensation for room and board accommodation up to RM 200.
What are the top benefits and features of Takaful myClick Medicare?
Takaful myClick Medicare is a standalone policy. This means that it is not linked to any life insurance plan. To check out what this plan can offer, here are its key benefits:
Cashless convenience: Enjoy cashless hospital admission with the myClick Medicare card
Get protection until you're 85: The insured can get protection until the age of 85.
Worldwide coverage: Access specialised care in all parts of the globe.
*Subject to the reasonable and customary charges in Malaysia
Earn Excite points: Every time you make a payment, you can earn Excite Points via the 8excite app.
Get full coverage with no deductible for Malaysian government hospitals: Takaful myClick Medicare provides full coverage benefits and no deductible (even if you choose a plan with deductible limit option) when you opt to get treated at a Malaysian government hospital.
Are there any exclusions?
Like with any other insurance plans, Takaful has its own set of exclusions. Here are the some of the major exclusions of Takaful myClick MediCare.
Pre-existing medical conditions: Pre-existing conditions arenot covered by this insurance plan; please refer to their product diclosure sheet for full details.
Specific illnesses: Having illnesses such as hypertension, cancer, among others that happen during the first one hundred and twenty (120) days of continuous cover.
Losses caused by war-related events, unlawful activities or dangerous sports.
Any out-patient treatment that is not specifically covered under this plan.
Check out this link to find out more.
4. AIA A-Plus Med
Need to stay protected at all times? The AIA A-Plus Med is a unit deducting rider that you can add to regular investment-linked plans.

An Investment linked plan is a life insurance plan that combines investment and protection. The premiums that you pay offer you not only financial protection in case of medical-related emergencies but part of the premiums will also be invested in specific investment funds of your choice.
Since a life insurance only covers you in life or total permanent disability, an AIA A-Plus Med attached to your investment-linked plans can provide comprehensive financial protection in case of medical-related emergencies.
This plan offers you coverage for hospitalisation and coverage costs until you're 100 years old. The best thing about it, you can extend the medical protection you get to your loved ones adequately.
If you're looking for a Takaful version of this, you might want to get A-Plus Med-i instead. This takaful plan provides zero co-takaful (the insured's share on the costs of a health care service) and deductible charges.
There are multiple options for you to choose from
This plan comes in sevendifferent coverage options according to your healthcare needs and budgets. You can choose from the following: Plan 100, Plan 150, Plan 200, Plan 250, Plan 300, Plan 400, and Plan 500.
It's worth noting that AIA A-Plus Med's strong selling point is that you can increase theoverall annual limit by 5% every twoyears for 20 years!
What are the top benefits and features of AIA A-Plus Med?
These plans offered by AIA are one of the most affordable and attractive online medicalinsurance.Here are the features and benefits of AIA A-Plus Med and AIA A-Plus Med-i
Lifelong medical protection: It covers you until you're 100 years old
Takaful option: You can choose to get a takaful plan that offers zero co-takaful and deductible charges
Convenient hospital admissions: Experience hassle-free admission to over 98 hospitals on AIA's panel.
Protect you and your family: You can opt to include your spouse and children under the same plan
Are there any exclusions?
AIA doesn't cover anything and everything. It's important to understand which are the things included and excluded to ensure that you have the policy that's right for you.
Check out some of the major exclusions of AIA A-Plus Med andAIA A-Plus Med-i.
Pre-existing illnesses – You will need to find out if any illnesses you are currently suffering from falls under their definition of pre-existing illness
Pregnancy, miscarriage or childbirth;
Any medical or physical conditions occurring within the first 30 days from the commencement of this plan
Any medical or physical abnormalities fromthe time of birth;
Read more aboutAIA'smedic cardshere.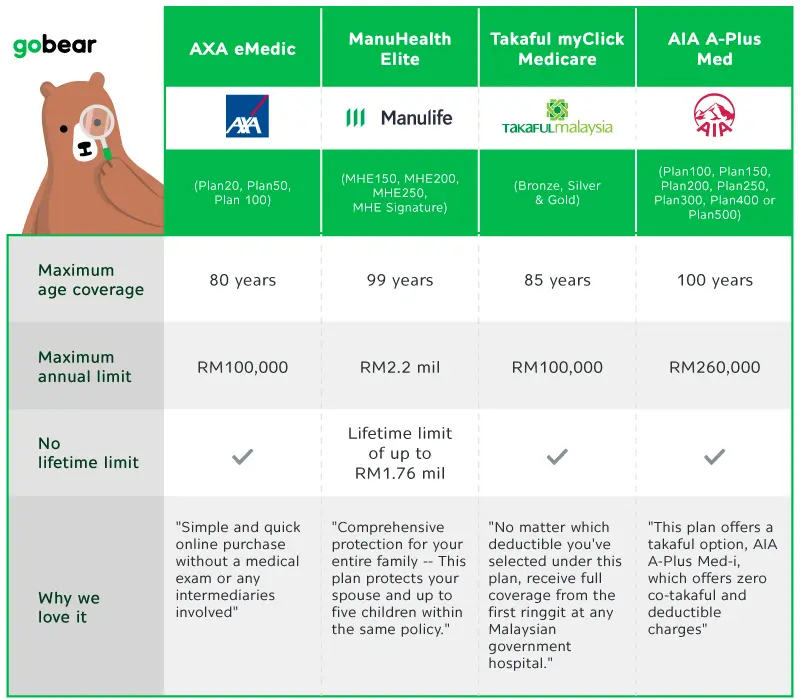 You might be thinking that you're still young and healthy, and your health might not be your major concern for now, but medical emergencies can catch anyone by surprise.
As you get older, buying insurance will come with numerous caveats;not to mention the fact that healthcare costs are constantly rising.
With this in mind, it's better to get medical insurance as early as possible. It's one of the best investments that can save you heaps in the long run.
These e-medic cards can help you get the adequate coverage according to your healthcare needs and budget.
The real world doesn't have to be scary, especially when you have a quality health insurance plan that will protect you.
#FollowTheBear