Are you ready for some football?
The NFL is more than just wacky Super Bowl commercials, though you wouldn't know it given how little coverage the sport gets on Mexican TV.
It's a good thing, then, that Mexico NFL fans don't have to rely on the TV networks for the 2018-2019 season. NFL Game Pass, the National Football League's direct-to-consumer streaming service, gives Mexicans access to every single game of the NFL season, live and on demand. With 24/7 coverage and support for a wide range of mobile and non-mobile devices, NFL Game Pass is the best way to watch every touchdown.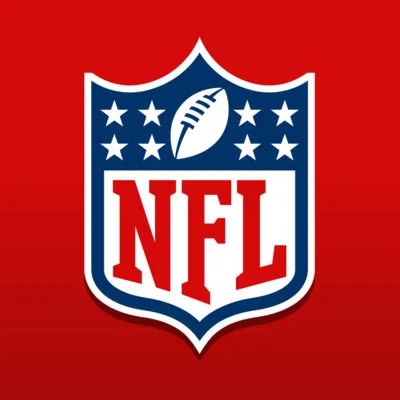 Download the NFL app
from iTunes Store
From trending videos on NFL Now to replays of every game with NFL Game Pass (subscription required), NFL Mobile is packed with more video than ever.
View details
What is NFL Game Pass?
How do I sign up for NFL Game Pass and what does it get me?
With the 2018-2019 NFL season fast approaching, the National Football League is currently offering a seven-day free trial of NFL Game Pass to all Mexicans. The free trial lets you rewatch the 2017 NFL Draft, tune into the 24/7 NFL Network channel and rewatch the entire 2017-2018 season, including Super Bowl 52.
Once your free trial has expired, you'll need to purchase a full NFL Game Pass subscription for the 2018-2019 season. In addition to all the content included with the trial pass, you'll be able to stream live every single game of the 2018-2019 season, including all playoff games and the climactic Super Bowl. You'll also receive up-to-the-minute news, scores and statistics as well as get access every Monday to the popular NFL RedZone wrap-up show that recaps every touchdown from the previous week.
That's not all. A full NFL Game Pass subscription unlocks the NFL video archives giving you full replays of every game from 2009 to now. You can even search the archives by type of play, team or player to find the specific moment you're looking for.
If you're short on time, NFL Game Pass offers condensed versions of every match, cutting out commercials and stoppages for 30 minutes of pure football. Owners of iPhones and iPads can also download games to their device for offline viewing, perfect for long commutes. Alternatively, you can tune into the Gameday audio feed, so you can listen to either the home or away broadcasts while cleaning the house or tending to other tasks.
To cap it off, all games available on NFL Game Pass come with Coaches Film, an alternate viewing mode with different camera angles that coaches, scouts and game officials use for post-game analysis. Coaches Film includes two main camera angles: All-22, which zooms out to capture all 22 players on the field at once and High End Zone, which follows the action from behind the goal posts.
How much does NFL Game Pass cost?
Unlike some sports streaming services, NFL Game Pass is not available as a month-to-month subscription. Instead, you'll need to purchase a pass for the entire 2017-2018 season. The National Football League gives you two ways of doing this: either through a one-off payment of $274.99/year or in three installments over the course of three months.
If you sign up for an NFL Game Pass, you'll want to keep in mind that passes are set to automatically renew by default every season. If you don't want to keep paying for a subscription indefinitely, you'll need to change the payment settings on your NFL account.
What devices are compatible with NFL Game Pass?
You can stream NFL Game Pass on the vast majority of modern Internet-capable devices, though certain ones do come with a few restrictions.
If you're looking for the most comprehensive NFL experience, the NFL website is the way to go. There you can watch current and archived games, stream the NFL Network channel as well as NFL RedZone and dig into a wealth of exclusive documentary footage, all with support for Coaches Film and High Definition (HD) viewing.
To stream through the NFL website, you'll need either a Windows PC running Windows XP Service Pack 2 or later, or a Mac computer running OS X 10.4 or later. Additionally, you'll have to be using one of the following compatible web browsers: Internet Explorer 7 or higher, Mozilla Firefox 3.6 or higher, or Google Chrome 12 or higher. An up-to-date version of Adobe Flash Player is also required.
If you'd rather get your football fix on the go, the NFL Game Pass mobile app packs all the same features as the NFL website excluding full-match replays from the 2009 and 2010 seasons. Support for HD streaming will also vary depending on your particular mobile device.
The NFL Game Pass mobile app comes in three versions: one for Android devices, one for Apple devices and one for Windows devices. The Android version of the app is compatible with all smartphones and tablets running Android 4.0 and up. The iOS version requires at a minimum an iPhone 4s or an iPad 2 running iOS 8.0 or later. Support for the Windows app is less clear-cut, but most Windows 10 and Windows 8.1 devices should be able to run it.
For football on the big screen, an NFL Game Pass app is also available on both Apple TV devices and Xbox 360/Xbox One gaming consoles. Unfortunately, you won't be able to watch the NFL Network or NFL RedZone on Apple TV, and the Xbox app lacks the Coaches Film feature. Both apps are limited to live streaming as well, with no support for the on-demand video library. Alternatively, Apple TV and Chromecast owners can stream games to their TV through either of the mobile apps.
One last thing: you can only log in to one device at a time per NFL account. If you try to access NFL Game Pass from multiple devices at once, you'll either be logged out or receive an error message.
How much data does NFL Game Pass use?
Streaming through NFL Game Pass makes use of adaptive bitrate technology, adjusting video quality automatically depending on the speed of your Internet connection. If your connection is anywhere between the minimum 750kbps and 2Mbps, you'll receive a Standard Definition (SD) stream; if your connection is between 2Mbps and 5Mbps, you'll receive an HD stream; and if your connection exceeds 5Mbps, you'll get the best video quality possible.
In practical terms, this means that the average three-hour NFL broadcast will use up approximately 990MB for SD, 2.7GB in HD and 6.8GB at the highest video quality.