Finder is committed to editorial independence. While we receive compensation when you click links to partners, they do not influence our content.
¿Qué es Ripple? La guía esencial de XRP
La red de transferencia rápida de dinero, Ripple, y su moneda asociada, XRP, han tenido una constante aceptación y un crecimiento firme durante los cinco años desde su creación. Éste es el por qué.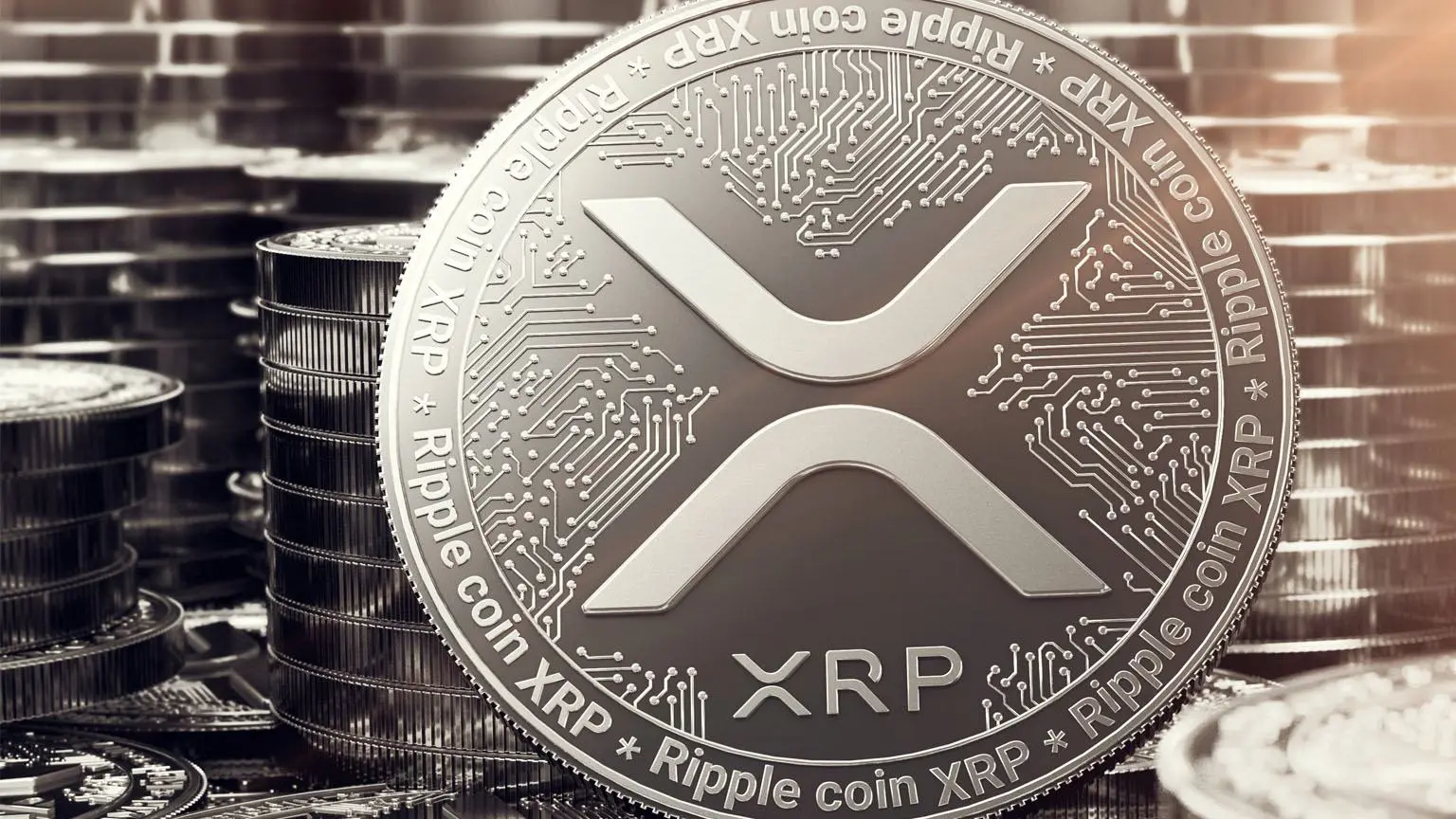 Cuando hablamos de Ripple (XRP), las personas a menudo pasan por alto el producto que hizo que existiera: la Red Ripple. Desafortunadamente, a pesar de que ha sido aceptada por varios bancos como un sistema legítimo de transferencia de dinero, la plataforma es un poco más compleja de averiguar que su criptomoneda regular.
Así que vamos a revisarla y explicar cada pieza en el camino.
Aviso legal: Esta información no debe interpretarse como una recomendación de criptomonedas o de ningún proveedor, servicio u oferta en específico. No es una recomendación para hacer transacciones. Las criptomonedas son especulativas, complejas e implican riesgos significativos: son altamente volátiles y sensibles a la actividad de terceros. Su rendimiento es impredecible, y el rendimiento pasado no garantiza el rendimiento futuro. Considera tus propias circunstancias y pide un consejo personal antes de confiar en esta información. También deberías verificar la naturaleza de cualquier producto o servicio (incluidos su estatus legal y los requisitos reglamentarios pertinentes) y consultar a los reguladores sitio web pertinentes antes de tomar cualquier decisión. Finder, o el autor, pueden tener participaciones en las criptomonedas discutidas.
¿Qué es Ripple?
| Ícono | Símbolo | Fecha de lanzamiento | Tipo de algoritmo | Suministro máx. |
| --- | --- | --- | --- | --- |
| | XRP | 2012 | SHA-512 | 100 billones XRP |
El objetivo de Ripple es ser una red de liquidación global, una plataforma que permita a cualquier persona transferir dinero en cualquier divisa a cualquier divisa en cuestión de segundos. Este es un objetivo ambicioso destinado a eliminar el uso de sistemas más antiguos como Western Union o SWIFT.
La encrucijada
Imagina este escenario: Alex y Roberto necesitan enviarse dinero el uno al otro. Alex usa dólares jamaiquinos (JMD) para llevar a cabo su negocio, mientras que Roberto opera en bangladeshi taka (BDT).
Si bien puede no ser evidente para los usuarios finales, el proceso detrás de Alex para enviar dinero a Roberto implica convertir el JMD a una moneda común como USD, y luego transferir el dinero entre el banco de Alex y el de Roberto. Finalmente, el USD en el banco de Roberto se convierte de nuevo en BDT.
Esto implica muchas tarifas en cada conversión y desperdicia mucho tiempo. La red y la moneda de Ripple tienen como objetivo solucionar este problema.
La alternativa que Ripple propone es el uso de XRP como una moneda común que subyace a todas las transferencias de dinero entre diferentes monedas (USD es actualmente la moneda más común). Las tarifas de transacción no sólo son mucho más bajas para convertir una divisa a XRP y viceversa, sino que las transferencias tardan un máximo de 4 segundos en ejecutarse y verificarse.
Bastantes bancos globales ya han comenzado a adoptar Ripple, ya que les ahorra una gran cantidad de dinero a largo plazo al evitar los aranceles cambiarios.
Plataformas de exchange que manejan Ripple (XRP)
¿En qué se diferencia Ripple de Bitcoin?
La moneda Ripple y la Red Ripple tienen varias ventajas sobre Bitcoin, ya que se han construido con fines ligeramente diferentes en mente.
Rápido y barato
El procesamiento de la transacción Ripple sólo lleva cuatro segundos ya que es significativamente menos activo en comparación con Bitcoin. Esto tiene la ventaja adicional de tarifas de transacción más baratas, mientras que el precio de las transacciones de Bitcoin ha ido en aumento últimamente a medida que más personas adoptan la plataforma.
Sin minería
Todos los 100 mil millones de XRP que es posible usar en la plataforma ya existen. Si bien no todos están en el mercado, algunos se lanzan al mercado cada mes para evitar inundaciones; no tiene sentido explotar, ya que no hay nada de valor que agregar, a diferencia de las criptomonedas más tradicionales.
XRP EN EL FIDEICOMISO
En mayo de 2017, Ripple se comprometió a encerrar 55 mil millones de XRP en 55 diferentes contratos inteligentes, esencialmente poniendo miles de millones de dólares en custodia. Cada mes, un contrato libera 1 mil millones de XRP en el mercado.
El principal motivador de este movimiento fue el temor de los inversores de que Ripple de repente reduciría el precio de la moneda liberando los miles de millones de XRP que tiene en el mercado.
El movimiento para bloquear XRP imitará el efecto de la minería como se ve en otras monedas como Bitcoin y asegurará que la moneda mantenga su precio en constante crecimiento
Aceptación bancaria
La plataforma Ripple y la moneda aceptada por los bancos otorgan legitimidad al proceso y, al menos desde el punto de vista de un inversor, pueden ser un poco más tranquilizadores. Este no es el caso con Bitcoin y otras monedas ya que son vistas como competencia por los bancos.
Precio actual de Ripple
1
0
Updated: 07 Mar 2021 22:09:36 UTC
¿Dónde puedo utilizar Ripple?
XRP aún está lejos de ser tan ampliamente aceptado como Bitcoin, sin embargo, en enero de 2018 es la tercera criptomoneda más valiosa, incluso por encima de Litecoin. Nunca fue el objetivo utilizar Ripple como método de pago. En cambio, el objetivo siempre ha sido utilizar XRP para engrasar las ruedas, a fin de que las transferencias de dinero fiduciario sean más fáciles, más rápidas y más seguras.
Dicho esto, hay bastantes comerciantes que aceptan Ripple, incluidos los proveedores de hosting y los comerciantes de productos diversos. Se puede encontrar una lista completa en el foro de XRP aquí.
¿Cómo invertir en Ripple?
Rara vez se ha considerado una moneda tan madura para la compra como lo es Ripple en enero de 2018. Su valor es de $1.46 USD/XRP.
El precio ha aumentado bastante en los últimos cuatro meses. Esto puede deberse a que los especuladores deciden si desean invertir en la moneda o no, y los bancos barajan fondos e investigan la plataforma.
Con una mayor participación del banco vendrá un mayor crecimiento. Si no tienes ningún problema con la forma en que Ripple ha manejado la afluencia XRP inicial (consulta la sección a continuación: "Precauciones a tomar en cuenta – Centralización), y si crees que más bancos aceptarán a Ripple como plataforma de transferencia de dinero, entonces puede ser el mejor momento para invertir en Ripple.
Utilizar Ripple para transferir dinero
La transferencia de dinero con Ripple funciona como con cualquier otra criptomoneda:
Tener XRP disponible en tu cartera. Las carteras XRP son las mismos que, por ejemplo, las carteras de Bitcoin. Comprs XRP en una plataforma de exchange y luego transfiérelos a tu cartera.
Escanea o ingresa la dirección del destinatario. Ya sea que te proporcionen la dirección de cartera de letras y números o un código QR, simplemente sigue las sencillas instrucciones en la cartera de tu elección.
Ingresa la cantidad y envíala. La transacción debería verificarse en unos segundos, ¡y listo!
Ganar dinero con Ripple
A menos que seas un banco dispuesto a invertir en la plataforma Ripple, y porque no se permite la minería en Ripple, sólo hay dos formas principales de ganar dinero con esta criptomoneda.
Recibe pagos en Ripple
La adopción de XRP no sólo te colocará en una posición en la que podrás ver el rendimiento del dinero que está en tu cartera, sino que también ayudará a que la moneda gane legitimidad y un uso más amplio. Siendo tan joven, Ripple se beneficiará de cualquier comerciante que acepte la moneda. Cuando crece, todos disfrutan los frutos de su inversión.
Invierte en Ripple
Si bien la plataforma Ripple puede no ser de fácil acceso para los inversores, cualquiera puede comprar XRP y esperar. La moneda está creciendo y todavía está en su etapa infantil. A medida que más y más comerciantes y bancos adopten la plataforma, el precio probablemente aumentará, la moneda crecerá y el valor de cada billetera crecerá con ella.
Precauciones a tomar en cuenta
Por mucho que algunas personas aman a Ripple y la ven como la próxima generación de criptomonedas, también hay quienes tienen dudas sobre la privacidad y la centralización.
Preocupaciones de privacidad
La criptomoneda siempre ha sido considerada un dilema de la privacidad y el anonimato. La decisión de Ripple de comercializar su plataforma exclusivamente a los bancos ha sido motivo de inquietud para algunos usuarios que se preocupan porque su hermano mayor esté pendiente de sus transacciones.
La plataforma de Ripple está extremadamente centralizada, mientras que la mayoría de las criptomonedas apuntan a ser lo más descentralizada posible. La razón de esto es que Ripple posee la gran mayoría de las monedas disponibles en la plataforma, mientras que las monedas como Bitcoin permiten que cualquiera pueda extraer y obtener monedas. El movimiento para bloquear las monedas dentro de los contratos inteligentes fue un paso en la dirección correcta para solucionar este problema, pero cada vez que se liberan las monedas, primero van a Ripple para hacer con ellas lo que les plazca.
¿Cuál es el siguiente paso para Ripple?
La compañía detrás de Ripple planea, como prioridad, mejorar la falta de descentralización de la que la plataforma está sufriendo actualmente. Al agregar más nodos validadores confiables, la compañía planea sacudirse la imagen de que es sólo otro banco central que controla la moneda Ripple.
Dicho esto, el futuro de Ripple depende completamente de la adopción de la plataforma por parte de los bancos, y es ahí donde el enfoque de las personas detrás de Ripple inevitablemente tiene que estar. A medida que más bancos se unan a la red, el precio del XRP probablemente se dispare, llevando a más personas a la moneda y tentando a los bancos a unirse a la plataforma.
Sin los bancos, la plataforma probablemente muera, y también lo harán los inversores que intenten impulsarla. Afortunadamente, ese no parece ser el futuro de esta moneda.
Preguntas frecuentes
Fuentes de las imágenes: Ripple
More guides on Finder