¿Cuál es el pronóstico del precio de Stellar Lumens en las próximas semanas y meses?
Stellar es una plataforma de pagos distribuidos cuyo objetivo es conectar a bancos, sistemas de pago y personas alrededor del mundo; permitiéndoles mover dinero a través de las fronteras de forma rápida, segura y con tarifas mínimas. Los Lumens (XLM) son el activo nativo de la red Stellar y, al momento de redactar este artículo (2 de marzo de 2018), era una de las 10 criptomonedas más grandes del mundo por capitalización de mercado.
Con planes ambiciosos y algunas asociaciones importantes, Stellar es un proyecto de criptomoneda que ha atraído el interés de muchos usuarios. Sin embargo, Stellar enfrenta una dura competencia por parte del gigante de las criptomonedas Ripple, y también necesitará superar algunos otros obstáculos clave para alcanzar el éxito.
Así que, antes de decidir si deberías comprar XLM, revisemos los factores que podrían impulsar el crecimiento u ocasionar la caída de esta moneda digital.
Aprende más Dónde comprar Stellar Lumens
Al momento de redactar este artículo, el autor posee IOTA y XLM.
Disclaimer: This information should not be interpreted as an endorsement of cryptocurrency or any specific provider, service or offering. It is not a recommendation to trade.
Datos generales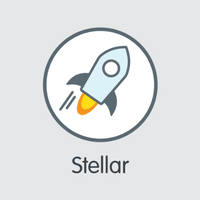 | | |
| --- | --- |
| Nombre de la moneda | Stellar Lumens |
| Símbolo | XLM |
| ¿Se puede minar? | No |
| Fecha de lanzamiento | 31 de julio de 2014 |
Predicción del precio de Stellar
Las criptomonedas son activos complicados y volátiles, y hay diversos factores que podrían tener un impacto en el valor de cualquier moneda digital. Si estás pensando en comprar Stellar Lumens, primero asegúrate de considerar lo siguiente:
¿Qué podría impulsar el crecimiento de Stellar?
Descentralización. A diferencia de la estructura centralizada de su principal competidor, Ripple, Stellar ejecuta una cadena de bloques abierta. Esto le permite atenerse a uno de los principios centrales de las criptomonedas: la descentralización.
Asociaciones. Stellar ha establecido asociaciones con algunos grandes nombres del mundo corporativo. De forma destacada, IBM está utilizando la red de Stellar para desarrollar sistemas de pago transfronterizos con grandes bancos. Otras de sus asociaciones es con la firma de consultoría financiera y tecnológica Deloitte y el proveedor de procesamiento de pagos Stripe. Puedes ver la lista completa de asociaciones en el sitio web de Stellar.
Uso en el mundo real. Con el enfoque de proporcionar servicios de pago a personas que viven en la pobreza o en países en vías de desarrollo, Stellar tiene un mercado potencialmente grande al cual dirigirse.Por ejemplo, se esperaba que las remesas a los países en desarrollo alcanzaran $450 billones de USD en 2017. Stellar ya ofrece pagos en vivo entre Europa y Filipinas, con planes de agregar a África y Medio Oriente en 2018.
Stellar.org. También conocida como Stellar Development Foundation, esta organización sin fines de lucro tiene la misión de "promover el acceso financiero a nivel global, la alfabetización y la inclusión". Además de desarrollar y mantener la red, su rol es promover la adopción de Stellar como un método de pago estándar a nivel mundial y distribuir Lumens para expandir el alcance de la red.
Distribución de Lumens. Cuando la red Stellar fue lanzada, se crearon 100 billones de XLM. Stellar Development Foundation se encarga de garantizar que el 95% de esos tokens se distribuyan de la siguiente manera: 50% a las personas que desean Lumens, 25% a las organizaciones sin fines de lucro para llegar a las poblaciones subatendidas y 20% a quienes posean Bitcoin. El 5% restante está en posesión de Stellar.org para cubrir los costos operativos.
Potencial integración de Stripe. En enero de 2018, Stellar experimentó un aumento súbito en su precio como resultado de la noticia de que la plataforma de pagos Stripe estaba considerando incorporar XLM. "Podríamos agregar soporte para Stellar (al que proporcionamos fondos iniciales) si el uso sustantivo continúa creciendo," decía la declaración de Stripe.
¿Qué podría impedir el crecimiento de Stellar?
Competencia en el mercado. Ripple (XRP) es el principal competidor de Stellar y también uno de los líderes en el mundo de las monedas digitales. Es una de las cinco criptomonedas más grandes por capitalización de mercado, está respaldada por un gran presupuesto y ha establecido diversas asociaciones corporativas. Más adelante analizaremos brevemente a los competidores de Stellar.
Falta de adopción del público general. Una factor crucial que podría afectar de forma negativa el precio de Stellar es la falta de adopción del público. Si la red consigue dicha adopción, podría aumentar la demanda de los tokens XLM; pero aún está por verse si puede lograr este objetivo.
Mal desempeño de otras monedas. Aunque es posible comprar XLM con ciertas monedas fiduciarias, la mayoría de los exchanges sólo te permiten obtener el token usando Bitcoin (BTC) o Ether (ETH). Por esta razón, XLM depende estrechamente de estas dos monedas; y las caídas en sus respectivos valores podrían tener un impacto potencial en el precio de Stellar.
Sin fines de lucro. Respaldado por la organización sin fines de lucro Stellar.org y con la misión establecida de "conectar a las personas a servicios financieros de bajo costo para luchar contra la pobreza y maximizar el potencial individual", Stellar tiene menos posibilidades de alcanzar precios altísimos como lo hizo Bitcoin a finales de 2017.
Dónde comprar Stellar
Próximos pasos de Stellar
El mapa de ruta es el documento que describe las principales etapas programadas y desarrollos que un proyecto de criptomoneda ha planificado para el futuro. Estos desarrollos son consideraciones clave que necesitarás tomar en cuenta cuando evalúes el potencial de crecimiento o caída del valor de una moneda. Estos son algunos de los factores más importantes programados en el mapa de ruta de Stellar para 2018:
Exchange Descentralizado de Stellar (SDEX). Este exchange permitirá intercambios en la cadena, a nivel de protocolo para cualquier token Stellar token. Según el mapa de ruta, SDEX incluirá las siguientes características:

Intercambio "Day One" para cualquier token de la Oferta Inicial de Moneda (ICO) de Stellar
Pathfinding atómico para descubrir las tasas más baratas entre dos activos
Bajas tarifas de transacción
El usuario mantiene el control de sus claves privadas
Red Lightning en Stellar. En respuesta a la demanda de más transacciones privadas en la red Stellar, el proyecto planea integrar Lightning en 2018. Esto está diseñado para mejorar la seguridad y escalabilidad a largo plazo de Stellar.
Competencia de Stellar
El desempeño de Stellar también se verá influido (ya sea de manera positiva o negativa) por el desempeño de sus competidores. Los siguientes proyectos de criptomonedas compiten con Stellar:
Ripple (XRP). Stellar en realidad fue creado a partir de una bifurcación de Ripple en 2014. Si bien las dos monedas ya no comparten ningún código común, ambas pretenden ofrecer transacciones transfronterizas instantáneas y de bajo costo. Sin embargo, Ripple y Stellar parecen enfocarse en diferentes áreas hasta el momento. Mientras que Stellar se centra en brindar servicios financieros a las personas que viven en la pobreza, Ripple se ha concentrado en dirigirse a los principales bancos y otras grandes instituciones financieras. Para obtener más información acerca de las similitudes y diferencias entre Ripple y Stellar, puedes revisar nuestra comparación entre ambos proyectos.
OmiseGo (OMG). OmiseGo es una plataforma basada en Ethereum diseñada para ofrecer un exchange persona a persona en tiempo real y servicios de pago. Asimismo, fue denominada "una propuesta ambiciosa e inteligente" en una publicación del blog de Stripe que también mencionó la posibilidad de incorporar XLM en el futuro..
Nano (NANO). Previamente conocida como RaiBlocks, Nano es una moneda digital diseñada para ofrecer transacciones rápidas y gratuitas, y para ser infinitamente escalable.
Bitcoin Cash (BCH). Formada en 2017 tras una bifurcación de Bitcoin, BCH está diseñada para ofrecer transacciones más rápidas y asequibles que la criptomoneda más conocida del mundo.
Litecoin (LTC). Diseñada para ofrecer transacciones más rápidas y económicas que Bitcoin, Litecoin está firmemente establecida en la lista de las 10 criptomonedas más grandes del mundo por capitalización de mercado.
Después de 2020: ¿Qué podría deparar el futuro para Stellar?
Es imposible predecir con certeza qué le deparará el futuro a Stellar. Al igual que cualquier otra criptomoneda, es un activo complicado y volátil que también enfrenta su propia combinación única de desafíos y oportunidades.
Poniendo su enfoque en los mercados en desarrollo, sus grandes asociaciones y su respaldo por la Fundación Stellar; esta plataforma parece tener fundamentos sólidos. Si el Exchange Descentralizado de Stellar logra desarrollarse como se planea en 2018, también podría hacer que la plataforma sea una opción atractiva para las Ofertas Iniciales de Monedas (ICOs). Además, la implementación de Lightning tiene el potencial de resolver los problemas de escalabilidad en el futuro cercano.
Sin embargo, como la mayoría de las criptomonedas, un obstáculo crucial para el crecimiento de Stellar podría ser su capacidad (o incapacidad) de conseguir la adopción del público general. Es aquí donde competidores como Ripple podrían tomar la ventaja. Aunque los dos proyectos están actualmente enfocados en mercados diferentes, su tecnología está buscando resolver problemas similares.
En resumen
Será interesante ver a dónde podrá llegar Stellar en los próximos años. Si bien la red tiene mucho potencial, su principal competidor (Ripple) es un proyecto importante con un fuerte respaldo financiero. Vale la pena estar al tanto de los desarrollos de ambos proyectos, así como las noticias del mundo de las criptomonedas en general, para ver cómo enfrenta cada uno sus desafíos futuros.
Y, antes de comprar tokens XLM, asegúrate de investigar todos los factores que podrían afectar el valor de los Lumens para decidir si vale la pena (o no) poner tu dinero en juego.
---
Imagen: Shutterstock
Disclaimer: Cryptocurrencies are speculative, complex and involve significant risks – they are highly volatile and sensitive to secondary activity. Performance is unpredictable and past performance is no guarantee of future performance. Consider your own circumstances, and obtain your own advice, before relying on this information. You should also verify the nature of any product or service (including its legal status and relevant regulatory requirements) and consult the relevant Regulators' websites before making any decision. Finder, or the author, may have holdings in the cryptocurrencies discussed.