Una guía sobre los factores que afectan a Bitcoin Cash y a dónde podría dirigirse el precio de BCH en el futuro.
Bitcoin Cash (BCH) es una alternativa a bitcoin y una de las criptomonedas más valiosas del mundo. Creada en agosto de 2017 como una bifurcación de bitcoin, BCH está diseñada para ofrecer transacciones más rápidas y económicas que la moneda de la cual surgió.
Bitcoin Cash suele ubicarse entre las 10 mayores criptomonedas por capitalización de mercado. No obstante, si estás considerando comprar BCH, es esencial que primero tomes en cuenta todos los factores que potencialmente podrían tener un impacto en su precio. Sigue leyendo para descubrir cuáles son estos factores y los efectos que podrían tener en el valor de BCH.
Aprende más Dónde comprar Bitcoin Cash (BCH)
Disclaimer: This information should not be interpreted as an endorsement of cryptocurrency or any specific provider, service or offering. It is not a recommendation to trade.
Datos generales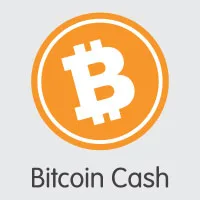 | | |
| --- | --- |
| Nombre de la moneda | Bitcoin Cash |
| Símbolo | BCH |
| Tipo de algoritmo | SHA256 |
| ¿Se puede minar? | Sí |
| Fecha de lanzamiento | 1 de agosto de 2017 |
Predicción del precio de Bitcoin Cash
Las criptomonedas son conocidas por ser activos volátiles y altamente complicados; influenciados por una gran cantidad de factores internos y externos. Antes de comprar cualquier criptomoneda, es crucial que hagas un análisis completo de los elementos que podrían contribuir potencialmente al aumento o la caída de su valor.
Si estás considerando comprar BCH, toma en cuenta lo siguiente:
¿Qué podría impulsar el crecimiento de Bitcoin Cash?
Problemas de escalabilidad de bitcoin. Bitcoin Cash fue creada para ofrecer una alternativa a los crecientes tiempos de espera de las transacciones de Bitcoin y sus tarifas. Si dichos problemas de escalabilidad continúan siendo un obstáculo para bitcoin, esto podría ser una buena noticia para Bitcoin Cash.
Mineros cambiando BTC por BCH. Bitcoin Cash es mucho más lucrativa para los mineros que bitcoin. Por lo tanto, si esto provoca que más mineros cambien de BTC a BCH; podría llevar a un mayor crecimiento de esta última.
Vínculo con bitcoin. La historia que comparte BCH con bitcoin significa que está estrechamente relacionada con la criptomoneda más grande del mundo. Esto genera confianza entre los inversores y también sugiere que es una moneda que está construida sobre una plataforma sólida.
Suministro. Al igual que bitcoin, Bitcoin Cash tiene un suministro total de 21 millones. De acuerdo a CoinMarketCap, al momento de redactar este artículo (16/02/2018) el suministro en circulación era de 16'969,825 BCH. Considera el impacto que este suministro limitado podría tener en el valor de la moneda antes de adquirirla.
Disponibilidad. BCH es incluida en una gran variedad de exchanges y también es aceptada en diversas carteras para criptomonedas. Esta facilidad de acceso le da a la moneda credibilidad y es un factor importante para determinar la demanda de la misma. También puedes encontrar una lista de sitios donde los vendedores aceptan Bitcoin Cash en la Iniciativa para Aceptar Bitcoin Cash.
¿Qué podría impedir el crecimiento de Bitcoin Cash?
Predominio de bitcoin. Bitcoin es, sin dudas, la criptomoneda más grande del mundo y está muy bien posicionada. Bitcoin Cash es uno de sus competidores directos, así que, si crees que Bitcoin continuará dominando el mercado; esto podría tener un impacto negativo en BCH.
Otros competidores. BCH y BTC no son las únicas dos monedas digitales diseñadas para actuar como dinero electrónico entre los usuarios, pues hay otras que incluso ofrecen tarifas más bajas y transacciones más veloces que BCH. Por lo tanto, la competencia por parte de otras monedas podría limitar la adopción de Bitcoin Cash.
Falta de adopción. Como cualquier otra criptomoneda, el valor de BCH se ve influenciado por el nivel de adopción que logre entre el público general.
Centralización de la minería. Algunos han criticado a BCH por la centralización de su minería, señalando que es una de las desventajas principales para un proyecto cuyo objetivo es crear una criptomoneda descentralizada.
Dónde comprar Bitcoin Cash
Además de los exchanges mexicanos como Bitso y Volabit, algunas de las plataformas donde puedes comprar Bitcoin Cash son:
¿Qué es lo que sigue en el mapa de ruta de Bitcoin Cash?
Existen varios equipos de desarrollo independientes trabajando en el progreso de Bitcoin Cash. El 28 de noviembre de 2017, uno de los equipos de desarrollo líderes, Bitcoin ABC, publicó un mapa de ruta de Bitcoin Cash para los siguientes 6-12 meses. Los desarrolladores han estado trabajando y comunicándose con desarrolladores y representantes de una variedad de proyectos diferentes, incluyendo Bitcoin Unlimited, Bitprim, Nchain, Bitcrust, ElectrumX, Parity y Bitcoin XT. Las prioridades clave mencionadas en el mapa de ruta son:
Incrementar su utilidad. Del anuncio del mapa de ruta: "Queremos que sea más confiable, más escalable, con tarifas bajas y esté listo para un rápido crecimiento. Debería 'simplemente funcionar', sin complicaciones ni molestias. Debe estar listo para la adopción global por parte de los usuarios comunes, y proporcionar una base sólida en la que las empresas puedan confiar."
Habilitar mejore características. Algunos ejemplos son: marcas horarias, tokens representativos y scripts de transacciones más complejos. Sin embargo, estas características sólo se agregarán cuando no resten valor a la función principal de Bitcoin Cash como dinero.
Los desarrolladores después anunciaron planes de programar una actualización de protocolo para el 15 de mayo de 2018, y una actualización subsecuente para el 15 de noviembre de 2018; seis meses después. El código y las características que serán incluidas en la primera actualización serán finalizadas antes del 15 de febrero de 2018 y tentativamente estarán programadas para incluir:
Un aumento al límite de tamaño de bloque predeterminado y un cambio hacia límites adaptables de tamaño de bloque.
Un cambio hacia la orden de transacción canónica, con el primer paso para potencialmente involucrar la eliminación del consenso de orden de transacción.
Mejora del algoritmo de ajuste de dificultad (esto determina el tiempo que se tarda en extraer cada nuevo bloque).
Reactivar algunos códigos de operación desactivados y agregar puntos de extensión de protocolo para ayudar a facilitar futuras actualizaciones de códigos de operación.
Competencia de Bitcoin Cash
La competencia a la que se enfrenta una moneda por parte de otros activos similares puede influir en su precio de gran forma, ya sea positiva o negativamente. Como una moneda persona a persona, Bitcoin Cash se enfrenta a la competencia de muchos otros proyectos, incluyendo:
Después de 2021: ¿Qué le depara el futuro a Bitcoin Cash?
Mirando aún más hacia el futuro, Bitcoin Cash podría sacar provecho de sus principales fortalezas, pero también tendrá que lidiar con ciertos desafíos clave. Si bien ofrece algunas ventajas sobre bitcoin, como transacciones más rápidas y baratas; también enfrentará la dura competencia de muchas otras monedas, algunas que cuentan con ciertas ventajas sobre BCH.
Es probable que su rendimiento futuro también esté vinculado al rendimiento de bitcoin. Con la historia compartida y las similitudes entre las dos monedas, BCH puede de alguna manera sacar ventaja del éxito previo y la credibilidad de bitcoin en el mundo de las criptomonedas.
Al otro extremo de esta arma de doble filo, Bitcoin Cash es un competidor directo de bitcoin y enfrenta el desafío de competir con la mayor criptomoneda del mundo. Sin embargo, si puede superar con éxito los problemas de escalabilidad de bitcoin, probablemente será capaz de seguir creciendo.
En términos más generales, el mercado global de las criptomonedas ha experimentado una gran volatilidad en los últimos meses. Desde los picos de noviembre y diciembre de 2017 hasta la corrección que le siguió, el valor de BCH y muchas otras criptomonedas ha experimentado grandes fluctuaciones.
Con la especulación actual sobre el aumento en las regulaciones y la supervisión legislativa, queda por verse si las criptomonedas podrán abrirse paso al uso cotidiano y ofrecer una alternativa viable y ampliamente aceptada a las monedas fiduciarias.
En resumen
Bitcoin Cash es un proyecto muy interesante y, como una de las monedas digitales más grandes del mundo por capitalización de mercado, es claramente un activo al que muchos usuarios dan seguimiento. Si puede lograr la adopción generalizada (no sólo en la comunidad de las criptomonedas sino en la sociedad en general), su potencial de crecimiento podría llegar a ser muy amplio.
Sin embargo, está lejos de ser la única criptomoneda persona a persona que existe, y enfrentará una dura competencia por parte de bitcoin y otras altcoins durante 2018 y más allá. Deberías considerar los pros y los contras de BCH frente a la competencia, sin mencionar todos los otros riesgos asociados con las criptomonedas, antes de decidir si comprar (o no) BCH.
Disclaimer: Cryptocurrencies are speculative, complex and involve significant risks – they are highly volatile and sensitive to secondary activity. Performance is unpredictable and past performance is no guarantee of future performance. Consider your own circumstances, and obtain your own advice, before relying on this information. You should also verify the nature of any product or service (including its legal status and relevant regulatory requirements) and consult the relevant Regulators' websites before making any decision. Finder, or the author, may have holdings in the cryptocurrencies discussed.
---
Fuente de la imagen: Shutterstock