Finder is committed to editorial independence. While we receive compensation when you click links to partners, they do not influence our content.
Power Ledger y POWR explicados
Descubre cómo funciona y qué esperar de Power Ledger.
Una guía de Power Ledger y los POWR tokens
Power Ledger es un comerciante de energía de cadena de bloques, en el que utilizas un token de criptomoneda llamado POWR para comprar energía indirectamente y brindar a otro la oportunidad de hacer lo mismo.
Puedes comprar, vender, intercambiar o invertir fichas POWR de forma muy parecida a cualquier otra criptomoneda.
Esta guía explica dónde y cómo comprar POWR, cómo funciona y qué es exactamente lo que estás comprando.
Disclaimer: This information should not be interpreted as an endorsement of cryptocurrency or any specific provider, service or offering. It is not a recommendation to trade. Cryptocurrencies are speculative, complex and involve significant risks – they are highly volatile and sensitive to secondary activity. Performance is unpredictable and past performance is no guarantee of future performance. Consider your own circumstances, and obtain your own advice, before relying on this information. You should also verify the nature of any product or service (including its legal status and relevant regulatory requirements) and consult the relevant Regulators' websites before making any decision. Finder, or the author, may have holdings in the cryptocurrencies discussed.
Dónde comprar tokens POWR de Power Ledger
Puedes encontrar tokens POWR en las siguientes plataformas de exchange:
Antes de comprar, necesitas una cartera que pueda soportar POWR. Cualquier cartera de criptomoneda ERC20 compatible con Ethereum debería funcionar.
La oferta de monedas inicial de Power Ledger permitió a las personas comprar POWR directamente de Power Ledger. Esta ICO puso en circulación 350,000,000 fichas POWR, que puedes comprar y vender en algunos lugares selectos.
¿Cómo funciona Power Ledger?
| Ícono | Símbolo | Fecha de lanzamiento | Tipo de algoritmo | Suministro máx. |
| --- | --- | --- | --- | --- |
| | POWR | 8 de septiembre de 2017 | Prueba de Trabajo | 1 billón POWR |
Power Ledger permite a cualquier persona intercambiar energía fácilmente. Vincula a los productores de energía, que van desde propietarios con paneles solares hasta grandes empresas con múltiples plantas de energía, y les permite comprar y vender energía sin pasar por intermediarios.
Su objetivo es ofrecer un mercado energético más ecológico y con precios más competitivos con total transparencia y fiabilidad en todos los niveles, que se pueda adaptar inmediatamente a cualquier mercado del mundo.
Este plan ambicioso es posible gracias a Power Ledger que opera en dos cadenas de bloques diferentes, cada una de los cuales tiene sus propios tokens y funciones.
La "capa externa" es la cadena de bloques de Ethereum, mientras que la "capa interna" es la EcoChain.
La cadena de bloques de Ethereum.

Ésta es la cadena de bloques pública de Ethereum en la que los usuarios pueden comprar, vender, usar y comercializar tokens POWR. Al sostener tokens de POWR, los usuarios pueden acceder a la EcoChain.

La EcoChain.

Ésta es una colectividad de cadena de bloques privada; que fue y es diseñada, construida y operada por Power Ledger. Utiliza tokens Sparkz y está diseñada para ser excepcionalmente eficiente energéticamente y para interactuar directamente con las instalaciones energéticas del hogar y del negocio, por ejemplo, leyendo automáticamente su medidor a intervalos regulares y monitoreando el uso de energía.
La cadena de bloques de Ethereum es la misma en todo el mundo, mientras que la capa EcoChain se puede escalar en áreas individuales para trabajar con diferentes regulaciones locales, para satisfacer las diferentes necesidades del consumidor y para funcionar en cualquier lugar.
Las conexiones y funciones entre estas capas se operan con contratos inteligentes de Ethereum. Esto proporciona un entorno seguro para lo siguiente:
Intercambio de fichas POWER y Sparkz.
Administrar los programas de lealtad y recompensas de Power Ledger, así como ofrecer incentivos de energía verde.
Guardar tokens POWR para ser liberados posteriormente, y otros fondos en custodia.
Manejar las medidas de seguridad y confianza del programa.
Puedes comprar tokens Sparkz con monedas fiduciarias extranjeras. Posteriormente, puedes utilizar estos tokens Sparkz para comprar energía a través de la cadena de bloques EcoChain a un costo que varía según la oferta y la demanda en cada área. Los tokens Sparkz se destruyen en estas transacciones.
Diferentes grupos pueden moverse en diferentes círculos en la EcoChain. Por ejemplo, puedes tener un complejo de apartamentos que distribuya la energía de los paneles solares de la azotea del edificio entre sí, y luego vender cualquier excedente en el mercado abierto y distribuir las ganancias de manera uniforme entre todos los inquilinos.
O bien, podrías tener una gran compañía de energía vendiendo al público en general en la EcoChain.
La idea es que los proveedores más pequeños y más ecológicos tendrán prioridad en el mercado de Power Ledger antes que los más grandes, con el efecto de descentralizar gradualmente el suministro de energía y promover las energías renovables.
Lo que consigues al comprar tokens
POWR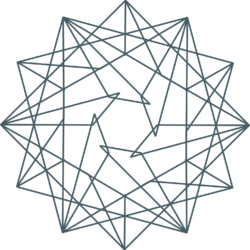 Los tokens POWR son utilizados por proveedores que desean poner sus servicios en la EcoChain. Sus tokens POWR se mantienen en custodia por una cantidad correspondiente de tokens Sparkz.
A medida que más proveedores quieren llegar a los usuarios de Power Ledger, es probable que aumente el precio de los tokens POWR.
Pero no necesariamente necesitas ser un proveedor para beneficiarte de dividendos continuos como propietario de POWR. El sistema de "administración autónoma de activos" de Power Ledger significa que los propietarios de POWR pueden poner tokens POWR para otro proveedor de servicios con el fin de obtener un recorte de las ganancias.
Todo esto se puede gestionar de forma transparente y automática a través de la cadena de bloques.
El límite actual de suministro de Power Ledger POWR se establece en 1.000 millones, mientras que 350 millones se lanzaron a la circulación con la oferta inicial de monedas.
Actualmente, esos 350 millones son los que se están comprando y vendiendo. El resto se lanzará a lo largo del tiempo, con énfasis en incentivar el desarrollo de la energía verde.
Es importante destacar que tener tokens POWR en un mercado sin regulación te dará acceso a los próximos "eventos de germinación de activos". Éstos son eventos donde los titulares de POWR recibirán prioridad para convertirse en propietarios y copropietarios de activos de energía, como sistemas fotovoltaicos, y para recibir un corte de los ingresos generados por ellos.
¿Debería comprar POWR de Power Ledger?
Invertir siempre es un riesgo y no hay garantía de devoluciones. Tendrás que considerar por ti mismo si vale la pena invertir en POWR.
Si crees que el interés en Power Ledger seguirá creciendo, entonces el valor de POWR también podría crecer con él.
La administración autónoma de activos también significa que POWR podría ser una inversión a largo plazo que valga la pena y que pagará dividendos continuos más adelante.
Sin embargo, todavía no está claro cuánto podrías ganar con esos retornos, ni siquiera si el sistema como se prevé se realizará alguna vez.
Por otro lado, Power Ledger ha recibido una gran cantidad de inversiones en forma de subvenciones gubernamentales y asociaciones con grandes minoristas de energía, lo que sugiere que sus ambiciosos objetivos podrían estar más cerca de lo que parecen.