Finder is committed to editorial independence. While we receive compensation when you click links to partners, they do not influence our content.
Precio de las acciones de Amazon en México y cómo comprar acciones | $3206.22
Poseer acciones de Amazon en solo unos minutos.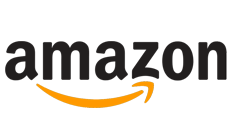 Las acciones de Amazon(AMZN) cotizan en el NASDAQ y todos los precios aparecen en US Dollars. Amazon emplea a 1,271,000 personas ,en los últimos 12 meses tiene ingresos de alrededor de USD$419.1 billion.
Cómo comprar acciones en Amazon
Compara plataformas de trading de acciones. Si eres principiante, busca una plataforma con bajas comisiones, calificaciones de expertos y herramientas de inversión para hacer un seguimiento de tu cartera. Delimita las mejores opciones con nuestra tabla de comparación.
Abre y deposita en tu cuenta de corretaje. Completa una solicitud con tus datos personales y financieros, como tu identificación e información bancaria. Ingresa fondos en tu cuenta con una transferencia bancaria, tarjeta de crédito o tarjeta de débito.
Busca por Amazon Encuentra la acción por nombre o símbolo de cotización: AMZN. Investiga su historia para confirmar que es una inversión sólida en relación con tus objetivos financieros.
Compra ahora o después. Compra hoy con una orden de mercado o usa una orden limitada para retrasar tu compra hasta que Amazon alcance el precio deseado. Para distribuir tu compra, mira el costo promedio en dólares, lo que facilita la compra a intervalos y en cantidades constantes.
Decide cuántas comprar. Al último precio de cierre de USD$3206.22, compara tu presupuesto con una cartera diversificada que puede minimizar el riesgo a través de los altibajos del mercado. Es posible que puedas comprar una fracción deAmazon, dependiendo de tu broker.
Verifica tu inversión. Felicitaciones, ya eres dueño de una parte de Amazon. Optimiza tu cartera y haz seguimiento del desempeño de tus acciones –e incluso del negocio– con la vista puesta en el largo plazo. Puedes ser elegible para dividendos y derechos de voto de los accionistas sobre directores y administradores que pueden afectar tus acciones.
Compara brókers online para invertir en acciones, ETFs y CFDs
Amazon precio de la acción
Utiliza nuestro gráfico para realizar un seguimiento del rendimiento de las acciones de AMZN a lo largo del tiempo.
Amazon acciones de un vistazo
Última actualización de la información 2021-07-29.
Último cierre de mercado
USD$3206.22
Rango de 52 meses
USD$2871 - USD$3773.0801
Media móvil de 50 días
USD$3536.874
Media móvil de 200 días
USD$3303.7373
Precio objetivo de Wall St.
USD$4241.33
PE ratio
68.489
Rentabilidad por dividendo
N/A (0%)
Ganancias por acción (TTM)
USD$52.562
Es un buen momento para comprar acciones de Amazon?
El indicador de análisis técnico que se presenta a continuación muestra ratings en tiempo real para los períodos de tiempo que selecciones. Sin embargo, esta no es una recomendación. Representa un análisis técnico basado en los indicadores técnicos más populares: medias móviles, osciladores y pivotes. Es posible que Finder no esté de acuerdo y no asume ninguna responsabilidad.
Este cuadro no es un consejo ni una garantía de éxito. Más bien, mide las recomendaciones en tiempo real de tres populares indicadores técnicos: medias móviles, osciladores y pivotes. Finder no es responsable del rendimiento de sus acciones.
Comportamiento del precio en el tiempo de Amazon
Cierres históricos en comparación con el último cierre de $3206.22
1 semana

(2021-07-20)

N/A
1 mes

(2021-07-01)

-6.61%
3 meses

(2021-04-30)

-7.53%
6 meses

(2021-01-27)

N/A
1 año

(2020-07-27)

N/A
2 años

(2019-07-27)

N/A
3 años

(2018-07-27)

N/A
5 años

(2016-07-27)

N/A
Preguntas frecuentes
Descargo de responsabilidad: Esta información proporcionada es únicamente de carácter general y no tiene en cuenta tus objetivos personales, situación financiera o necesidades. El trading de futuros, acciones, ETF, CFD y más, implican un riesgo sustancial de pérdida y, por lo tanto, no es apropiado para todos los inversores. El rendimiento pasado no es una indicación de resultados futuros. Busca asesoramiento profesional y considera tus circunstancias personales antes de tomar una decisión basada en esta información.