Most small business owners getting the credit they need, despite drop in revenue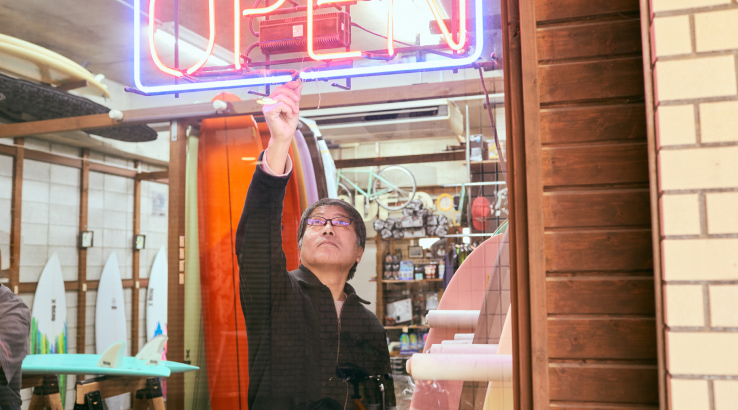 SBA emergency measures just might have kept approvals steady and spelled low rates for more businesses.
SBA no longer offers grants with disaster loans
The Small Business Administration (SBA) no longer offers grants to coronavirus disaster loan applicants. But you can still apply for this low-interest loan program if your business has been affected by the COVID-19 outbreak.
Some 95% of small business owners say they had access to the credit they need in April 2020 — or don't need it at all — despite reporting a decrease in sales, according to a National Federation of Independent Business (NFBI) member survey.
It could be an indication that emergency government loan programs like the Paycheck Protection Program (PPP) and Economic Injury Disaster Loans (EIDL) are actually keeping small businesses afloat. At least those that are in the market for financing.
The percentage of business owners who have struggled to get funding has not changed since March 2020. The number of business owners who report borrowing on a regular basis actually increased three percentage points over the month. And the number of business owners who reported getting higher rates on their most recent loan decreased 16 percentage points.
"The full force of the 'recession' has not yet been felt as programs such as PPP encourage firms to maintain employment even as the government shutdown reduces business activity," NFIB Chief Economist William Dunkelberg said in a statement.
Low-interest rates, forgiveness and grants
The federal government launched the EIDL and PPP in an effort to help small businesses during the coronavirus outbreak.
The EIDL is part of the Small Business Administration's (SBA) disaster loan program, which normally offers low-interest loans to businesses affected by natural disasters. The coronavirus version offers even lower rates, a year of deferment and the option to apply for an advance in the form of a grant of up to $10,000.
The PPP is a new loan program offering 100% government-backed loans to cover payroll expenses and businesses can apply for up to 100% forgiveness after eight weeks. Many small business lenders suspended normal operations to fund PPP loans — or offer help finding a lender if they weren't authorized by the SBA.
But the program has faced criticism after running into several hitches during its hasty launch. It ran out of money in the first few weeks and large corporations like Ruth's Chris Steak House took advantage of hospitality industry loopholes. The EIDL also ran out of funds and had to reduce advance amounts to $1,000 per employee.
The NFBI survey is one of the first that shows it might have had some positive impact on small businesses — along with other factors like moves to reopen local economies and efforts to cut costs.
"Owners are starting to benefit from the PPP and EIDL small business loan programs as they try to reopen and keep employees on staff" Dunkelberg said. "Small business owners need more flexibility, though, in using the PPP loan to support business operations and liability protection so that all these efforts to support small businesses are not ultimately lost in costly litigation."
The PPP might not be as helpful in May
While the PPP and EIDL may have helped small businesses in April, it's unclear what kind of effect these programs will have in the coming months. Part of this is because the SBA's safe harbor period is up May 14, 2020.
When the PPP launched, business owners could qualify by certifying that their business needed the funds. But after receiving reports that applicants were inaccurately reporting information on their application, the government decided to give businesses a deadline to repay the loan or potentially have the United States Attorney's Office investigate applications for bank fraud.
This means that small businesses applying for the program after this date might face a longer turnaround time and a more involved application, making the PPP a less favorable option than some faster funding. Especially as states start reopening their economies.
The PPP has also continued to issue new rules dictating eligibility, which even lenders find confusing. And this could open up small businesses to lawsuits for mistakes they weren't aware of.
Alternatives are still necessary
Small business organizations like Main Street Alliance and the Independent Restaurant Coalition have continually called out the PPP for being too limited to help the businesses that are hurting the most. The Independent Community Bankers of America (ICBA) has also called on the SBA to adjust the requirements for full forgiveness, which many small businesses might not be able to meet.
Borrowers must spend at least 75% of PPP funding on payroll expenses alone to be eligible for forgiveness. As businesses struggle to pay rent and utilities, the PPP just might not be enough to keep small doors open.
Some 56% of businesses aren't looking for credit, according to the NFIB survey, up one percentage point from March. Only 2% of survey respondents reported that getting financing was their main business problem.
It's unclear if a new stimulus bill will include more money for the PPP or more favorable terms for small businesses. But with surveys like the NFBI showing business owners have enough, it's possible that lawmakers will not see the need to give small businesses additional funding.
Other coronavirus business assistance like local grants and low-interest loans — and even some emergency business loan programs from private lenders — might have to carry more weight to help pick up the slack.
Photo credit: Getty Images