Finder is committed to editorial independence. While we receive compensation when you click links to partners, they do not influence our content.
Top 10 most popular Halloween costumes to rock this October 2021
Time to get your hands on our top picks for Halloween this year.
Yes, it's October and it's completely okay if you thought that last month was June. The year is moving pretty darn quick. However, there is one benefit to the end of the year approaching and that is the day that both children and adults alike share excitement for. Halloween! Whether you're in it for the tricks or the treats, dressing up is definitely a huge part of the fun. Plus, with so many amazing trends and movies coming out this year, there will definitely be some particularly popular costumes that are just too good not to dress up as. Keep reading to find out what!
1. Joe Exotic and Carole Baskin
Joe Exotic and Carole Baskin helped make quarantine a little more entertaining – and now you can revisit the Tiger King madness once again. Grab a partner and channel the duo with a baseball hat, mullet wig and fake tattoos for Joe and flowery top, long blonde wig and flower crown for Carole. Tigers, thankfully, are not included.
---
2. Alexander Hamilton
Tip your hat to Alexander Hamilton — and Lin-Manuel Miranda — by dressing up as the founding father. You can find plenty of full-blown Hamilton costumes online or DIY options: just find a long blue jacket, tan shirt and pants, ruffled undershirt and tall boots. Side note: While in costume, it's perfectly acceptable to sing "Dear Theodosia" over and over again.
---
3. Megan Fox and Machine Gun Kelly
The hottest couple of the moment has been crowned, and it's officially Megan Fox and Machine Gun Kelly. Grab a friend and/or steamy summer lover to embody these two – complete with fake tattoos, matching all-black ensembles with the requisite cool ripped jeans and MGK tour shirts.
---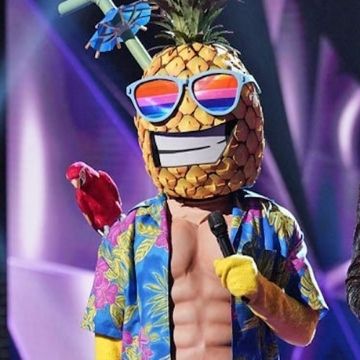 4. The Masked Singer
You don't need to have the pipes to dress up as the Masked Singer – just a whole lot of creativity. Pay tribute to any of the show's outrageous costumes, from a bumblebee getup to poodle attire. Other options include pineapple apparel or an ode to T. Rex that would make Ken Jeong proud.
---
5. Quarantine couch potato
If you want to get super topical, you can channel what we've all become: quarantine couch potatoes. You'll find a plethora of potato costumes online, and then all you'll need is a face mask and remote control. The best part? When the holiday is over, you can stay in character. Bring on all the Netflix shows.
---
6. Mr. Rogers
Still feeling pretty emotional from your last viewing of A Beautiful Day In The Neighborhood? Pay tribute to Mr. Rogers by donning his signature red sweater, tie, button-up and khakis. You'll also want to bring a puppet along with you and remind everyone to be a friendly neighbor.
---
7. Mia from Little Fires Everywhere
Nobody can hold a candle to Kerry Washington, but we can make our very best attempts. Dress up as the formidable Mia with high-waisted dark jeans, a dark henley and a camera around your shoulder. The next step is persuading your friend to dress up as Elena Richardson and letting all the sparks fly.
---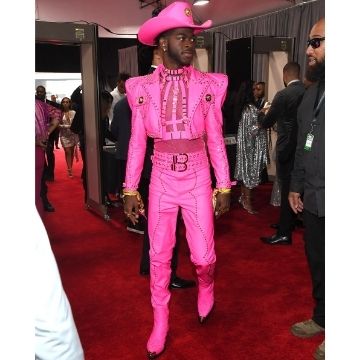 8. Lil Nas X at the 2020 Grammys
Bring on the pink when you dress up as Lil Nas X at the 2020 Grammys. Grab a pair of hot pink pants, hot pink jacket and hot pink cowboy hat. Bonus points for a fishnet top and flashy cowboy boots.
---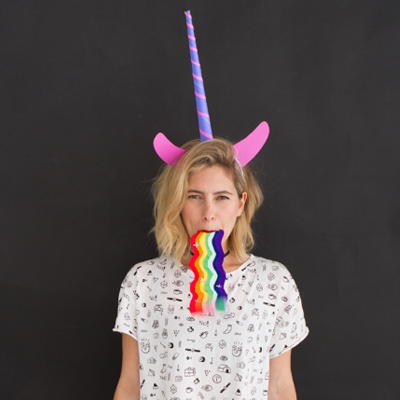 9. Snapchat filter
Ever wish you could look like your favorite Snapchat filter in real life? Well, now's your chance to put your best face forward and have fun with a SC filter costume! You could turn just about any popular filter into a recognizable costume — think flower crown or dog ears and tongue — but the clear favorite is the unicorn spitting rainbows.
---
10. Cow
If you don't feel like jumping on the pop culture costume train, going as a cow could be a bit Halloween hit this year. For one reason or another, cow costumes are majorly trending right now, making them easy to find and maybe even score a sweet deal on.
---
Frequently asked questions
Don't forget to share your amazing Halloween looks with us on our social pages: @findertsyle
---
Top stores to buy Halloween costumes
Take the fuss out of Halloween with a costume from one of our favorite costume stores:
---
Cheapest stores to buy basics for Halloween
Looking for a plain white tee to tear up? Or maybe you need a cheap pair of gloves to match your costume? Check out these stores for everything you need:
---