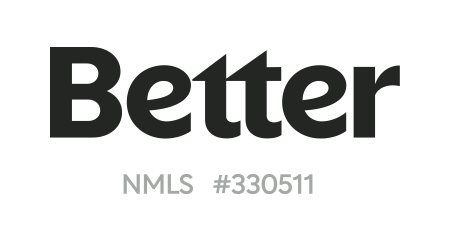 There are hundreds of mortgage lenders in Virginia, but few have a website as user-friendly as the one developed by Better. Better's website ranks as the best in terms of both features and usability. Whether you pull up the website on a laptop, tablet or smartphone, you'll likely find it easy to navigate, and the application process is equally intuitive. Plus, Better can price-match other mortgage providers, and this lender waives origination fees in many instances.
Pros
User experience. Better's website is clean and responsive on any size screen, and the application process is ideal for inexperienced buyers.
Price-matches other lenders. If a competing mortgage company offers you more affordable terms, Better will match that offer or give you $100.

No application fee. This lender doesn't charge application fees, and in some cases, it waives origination fees.
Cons
Limited loan types. Better doesn't offer VA loans, USDA loans or home-equity loans.
No app. Better has a mobile-friendly website, but it doesn't provide a smartphone app.
No branches. Better doesn't have any brick-and-mortar branches, so you can't meet with a loan offer in person.
Minimum credit score
Refinance: 680
All other loans: 620
Read Review