MoneyGram transfers to get faster, more personalized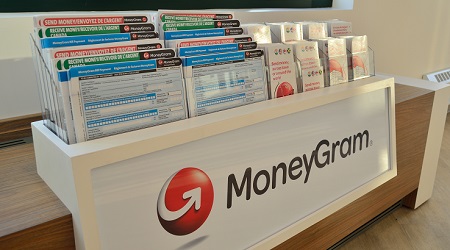 Service will keep getting better behind the scenes thanks to its newest partnerships with Google and Amazon.
Behind-the-scenes innovations will be streamlining MoneyGram money transfers thanks to the company's new partnerships with Google Cloud and Amazon Web Services. The latest agreements are part of MoneyGram's broader effort to digitally transform itself. Among the improvements are measures to make money transfers cheaper and faster, and improve customer service.
A company representative told Finder that these innovations are meant to help the company provide better service to its customers. "The cloud will enable us to instantly add capacity to our system as transactions continue to scale," the representative said.
These are the latest in technology partnerships MoneyGram has joined in order to improve performance. In 2018, MoneyGram allied with Visa Direct to improve direct-to-debit and debit-to-debit payments. MoneyGram has also partnered with the cryptocurrency Ripple, allowing users to transfer money using telephone numbers and making cross-border payment settlements more efficient through blockchain use.
"Over the last few years, we've invested in the latest, cutting-edge technologies to build an agile organization ready to scale," said MoneyGram COO Kamila Chytil in a statement. "No part of the business has been left untouched by our digital transformation as we've worked tirelessly to build a modern, mobile and API-driven platform, and expand our direct-to-consumer digital capabilities to over 67 countries."
The partnerships will also help the company to evaluate new business models and revenue streams, and digitize the company's back-office operations. No new products or services are currently being planned specifically to make use of these innovations — the idea is to improve all of MoneyGram's operations with them — but they can be used as the foundation of future services.
Growing competition
MoneyGram has needed to up its game in light of the growing field of payment and money transfer apps. With most smartphones having either Apple Pay, Google Pay or Samsung Pay pre-installed and with Venmo and PayPal remaining popular, traditional money transmitters like Western Union and MoneyGram are struggling for attention.
Typically charging higher transaction fees than the digital wallets — up to $11.50 for a domestic transaction up to $500 compared to free for wallets — makes MoneyGram and Western Union less attractive choices for personal money transfers between phone-linked debit accounts. PayPal, for example, caps person-to-person transaction fees at $10 per transaction.
MoneyGram and Western Union, however, remain essential for transferring funds to recipients without a bank account or recipients who live in countries that are not served by the payment apps. Additionally, Western Union and MoneyGram are typically more likely to be available "offline" or without needing computer or smartphone access via nationwide partnerships with retailers like 7-Eleven, Walgreens, Dollar Tree and Walmart.
Photo credit: Wikimedia