Finder is committed to editorial independence. While we receive compensation when you click links to partners, they do not influence our content.
Carli Bybel's 2nd collection drop with Missguided is here
The 2nd drop for Carli Bybel x Missguided 2017 has landed. Shop fast before everyone scoops up the glittery goodness.

Carli Bybel launches her second collaboration with Missguided
Carli Bybel's first collaboration with Missguided in 2016 was so successful, it nearly broke the Internet. (It crashed Missguided's site, at least.)
It's no surprise why: Carli's picked up more than 5.6 million subscribers on YouTube and 4.8 million Instagram followers with a fan base dedicated to all things Carli — and cute clothes.
Carli's newest collaboration with Missguided is even bigger than before, with over a hundred items you can nab for your own closet. The collection is everything you love about the founder of 'The Fashion Bybel's' style, and this time, Carli especially focuses her newest collection on wardrobe must-haves for babes of all shapes and sizes.
The collection's apparel and accessories are authentic to Carli's signature styles: a combination of cream colors, millennial pinks and deep jewel tones. The collection also wonderfully combines going-out jumpsuits with stay-at-home sweats. A personal favorite is a silver chain top that clips on the side.
Most of Missguided's other collaborations — like its collab with Barbie earlier this year — sell out on launch day, so you'll want to have your plastic ready!
---
What can I buy from Carli Bybel x Missguided?
From basics that can be styled for every occasion to luxe, hand embellished pieces to command attention with 'need now' pieces including reimagined tux's and show stopping furs.
New for this season, as far as accessories go, you can buy everything from hats to chokers to heels. Some of the heels are sequined, if you're feeling particularly badass.
Alongside classic Carli-style threads — like sequined shirts, fitted dresses and crushed velvet necessities — her Missguided line also includes laid-back matching (and monochromatic) sweat outfits.
---
Our top picks from the Missguided x Carli Bybel collection
How much does the collection cost?
How much you spend depends on what you're looking to buy. Most items in Carli Bybel x Missguided range from $15 to $85. Of course, accessories can be less expensive than bigger items, while sequined items (sadly) tend to cost a bit more than the rest, up into the $200 range.
What sizes are available?
Carli faced complaints with her last collection that fans didn't feel had enough options for plus-sized gals. Carli says she's addressed those complaints head on with a collection that anybody from size 0 to 20 can wear.
Can I return Carli Bybel x Missguided items?
Yep! Your mailed package of goods comes with a free return label, just in case. With just 14 days from delivery to return items, though, you'll want to decide if your loot is a keeper sooner rather than later.
---
Recent tweets from Missguided:
The wait is almost over ✨✨ The second drop of ultimate collection, #CARLIBYBELxMISSGUIDED will be here tomorrow! 💖💖💖 #babesofmissguided pic.twitter.com/UfI1IGmF2j

— Missguided (@Missguided) November 9, 2017
✨ GET READY! ✨ Only 2 days to go until the second drop of #CARLIBYBELxMISSGUIDED! @carlibybel 💞✨💞✨💞 pic.twitter.com/8LGzRYBFpS

— Missguided (@Missguided) November 8, 2017
Missguided promo codes
Fashion finds: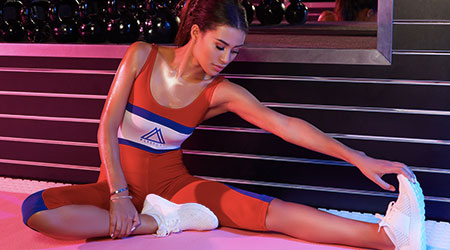 Looking for cheap workout clothes online? PrettyLittleThing delivers a fresh, sexy, sport collection with pieces as low as $12.
Read more…
Back to top