Finder is committed to editorial independence. While we receive compensation when you click links to partners, they do not influence our opinions or reviews. Learn how we make money.
Business loans for minority-owned businesses
Specialized programs for entrepreneurs and established businesses.
Editor's choice: SmartBiz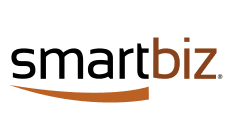 Large network of SBA lenders
Low potential APR
Loans from $30,000-$5 million
Check eligibility
Many lenders, nonprofits and government programs offer funding designated for minority-owned businesses and owners under-represented in the business world.
But minority isn't a well-defined term, and so it doesn't necessarily include the same under-represented groups across loans.
Carefully read the eligibility requirements for the loan or program before applying. And because some programs require it, look into certifying your business as a minority business enterprise (MBE) with your state or local government.
5 best lenders for minority-owned businesses
Many of these lenders are community-based and don't offer funding nationwide. You may find more options by reaching out to a local business or government organization.
Our team reviewed more than 150 business loan providers to narrow down the best lenders for minority-owned businesses. We selected lenders that either offer financing exclusively to minority-owned businesses or additional services focused on under-represented communities.
We also weigh such factors as cost, transparency and service focused on a range of business owners.
Best for starting a community-focused businesses: Kiva
Kiva is a nonprofit with the aim of helping entrepreneurs in underserved communities — though your business doesn't need to be minority-owned to qualify. Kiva offers 0% APR microloans that are partially crowdfunded.
There are no credit or revenue requirements, but your business won't qualify for funding if you can't raise donations from between five and 35 individuals first.
Pros
No interest or fees
No credit or residency requirements
Loans as low as $25
Cons
Turnaround of up to 45 days
No loans over $15,000
Qualifying depends on social network
| | |
| --- | --- |
| Min. Loan Amount | $25 |
| Max. Loan Amount | $15,000 |
| APR | 0% |
| Interest Rate Type | N/A |
| Minimum Loan Term | 1 months |
| Maximum Loan Term | 3 months |
Best for women: Grameen America
This microlender specializes in financing minority women who own businesses — or have plans to start one — and live below the poverty line. In addition to offering loans, this nonprofit offers training to its borrowers and reports repayments to Equifax and Experian to build your credit.
But it's only available in 15 states, has a long turnaround and is better suited as a tool to build a business than fund a one-off expense. And there's no online application.
Pros
Funds entrepreneurs
Training and credit building
No fees
Cons
Available in 15 cities only
No online application
First loan capped at $15,000
| | |
| --- | --- |
| Min. Loan Amount | $2,000 |
| Max. Loan Amount | $15,000 |
| APR | 15% to 18% |
| Interest Rate Type | Fixed |
Best for startups: Accion
Accion offers a combination of funding and training to its borrowers, but it's focused on a broader group of entrepreneurs than Grameen America. While Accion isn't exclusively available to minority-owned businesses and startups, it claims that more than 60% of its borrowers come from minority communities.
Accion offers a higher maximum loan amount than other microlenders. But it also charges higher rates and fees, and customers online complain of a lengthy turnaround.
Pros
Competitive rates — especially for a microloan
Low credit scores OK
No prepayment penalty
Resources for small businesses
Cons
High fees
Limited loan amounts
Slow application
Poor customer service
| | |
| --- | --- |
| Min. Loan Amount | $300 |
| Max. Loan Amount | $250,000 |
| APR | 10.99% to 22% |
| Interest Rate Type | Fixed |
| Min. Credit Score | 575 |
| Minimum Loan Term | 6 months |
| Maximum Loan Term | 60 months |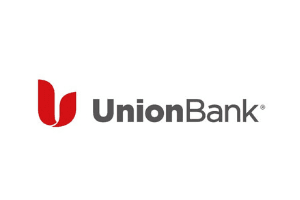 Finder Rating: 4 / 5

★★★★★
Best for bank loans: Union Bank business loans
Not stated
Min. Credit Score
Union Bank is among the only banks with a dedicated small business loan program for minority-, women- or veteran-owned businesses. It offers secured and unsecured term loans, real estate financing and more in California, Oregon and Washington.
To qualify as a minority-owned business by Union Bank standards, it must be at least 51% owned by a minority as defined by the Equal Employment Opportunity Commission. Your annual sales also can't top $20 million. Get started on an application by reaching out to a banker near you.
Pros
Funding of up to $2.5 million
One of the few bank programs specifically for minorities
Secured and unsecured funding
Cons
Available only in California, Oregon and Washington
Not transparent about rates, fees and terms
No online applications
| | |
| --- | --- |
| Max. Loan Amount | $2,500,000 |
| APR | Not stated |
| Interest Rate Type | Variable |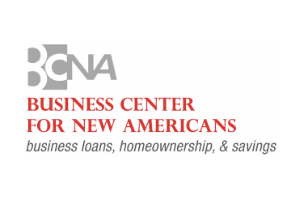 Finder Rating: 3.6 / 5

★★★★★
Best for recent inmigrants: Business Center for New Americans business loans
Business Center for New Americans (BCNA) is a nonprofit lender that specializes in serving immigrant communities in New York City. Its representatives speak a wide range of languages that include Hindi, Kannada and Spanish, and offer support that you might not find at your typical bank.
You can find microloans if you're just starting out, or SBA Community Advantage (CA) loans if your business needs funding to grow. It's limited to New York City's five boroughs, but business owners in other immigrant communities might find something similar by reaching out to a local business organization.
Pros
Low maximum APR of 10%
Offers microloans and CA loans
Multilingual loan officers
Cons
Available only in New York City
Lower starting rates available from other microlenders
| | |
| --- | --- |
| Min. Loan Amount | $500 |
| Max. Loan Amount | $50,000 |
| Interest Rate Type | Fixed |
How do I apply for financing?
Application processes vary by business and lender but start with general steps:
Compare funding options. Look into minority-owned business loans and grants as well as other types of financing from banks, online lenders and credit unions. Compare factors like rates, requirements and turnaround time.
Gather your documents. Tax returns, bank statements, profit-and-loss statements and similar basic documents on hand can speed up the application process.
Write or update your business plan. A business plan is often required for a grant and can strengthen a loan application — especially if you run a startup.
Check your rate. Reach out to your top choices to learn the rates, terms and loan amounts you might qualify for before you apply for a loan.
Fill out the application. You'll need to submit basic information about your business. If you're applying for a grant, you might also need to provide a written statement.
Provide documentation. After you apply, lenders and grant providers typically ask to see documents to verify the information in your application.
Wait to receive your funds. Loans can take from one business day to a few months to fund, while grants typically take around 30 days
What do I need to apply?
Document requirements depend on the loan or grant program you're applying for, but you'll typically need:
Bank statements
Tax returns
Profit-and-loss statements
Personal and financial information for all owners
MBE certification, if applicable
Compare more business loans
Government loan programs
The federal government supports several programs for business owners from under-represented groups.
SBA 8(a) program
Best for businesses that rely on government contracts
The SBA 8(a) program sets aside federal contracts and offers training to business owners from what it refers to as economically and socially disadvantaged groups. To qualify, you'll first need to become certified as 8(a) eligible, which starts with registering on the government's System Awards Management website.
Through the 8(a) Mentor-Protege Program, your business might be able to access loans or equity investments — in addition to training on applying for and handling government contracts.
SBA Community Advantage loans
Best for businesses in underserved areas
SBA Community Advantage (CA) program sets aside access to SBA 7(a) loans to business in underserved markets. While loans are not available to all minority-owned businesses, you can often find them through nonprofit lenders like BCNA that specialize in serving a specific community.
You can apply for up to $250,000 with rates fixed at the prime rate plus 6% and up to an 85% SBA guarantee. CA lenders also typically offer training programs to help your business grow and access more capital in the future.
USDA loans
Best for farmers and ranchers
The USDA sets aside a portion of its Farm Service Agency loan programs specifically for historically underserved farmers and ranchers. It doesn't offer specific loans, but it increases the odds of approval by setting aside funds specifically for underserved farmers — meaning you won't have to compete with all applicants.
State and local programs
Some states and local governments offer funding programs specifically for minority-owned businesses. You can find out what's available to you by reaching out to your state's office for minority business enterprises.
What is MBE certification?
Minority business enterprise (MBE) certification is an official government status indicating that your business is 51% owned, operated, capitalized or controlled by a member of what the government calls a "presumed group," identified as:
Black American or any Black racial group originating in Africa
Hispanic with origins in Mexico, Puerto Rico, Cuba, Central and South American or other Spanish or Portuguese cultures
Native American or certified member of a federal or state recognized Indian Tribe
Asian Pacific with origins in the Pacific Islands, China, Taiwan, Korea, Japan, Thailand, Burma, Cambodia, Vietnam, Malaysia, Indonesia, Singapore or Philippines
Subcontinent Asian with origins in India, Pakistan, Bangladesh, Bhutan, the Maldives Islands, Nepal or Sri Lanka

MBE certification is required for some government and private financing programs focused on minority-owned businesses. And it can open you up to more training and networking opportunities.
Many state and local governments offer MBE certification programs. You can also get certified through private organizations like the National Minority Supplier Development Council. Different programs might require different types of certification — and may have different definitions of what qualifies as an MBE.
What are my rights as a borrower?
Under the Equal Credit Opportunity Act, it's illegal for a lender to discriminate against you on the basis of race, religion, sex or national origin — among other factors. Creditors can't discourage you from applying or set different terms if you would otherwise qualify for a loan.
You also have rights under the Fair Credit Reporting Act. When you apply for a loan or other form of credit, you have the right to know if your credit history was used to deny your application. If a creditor has submitted inaccurate, incomplete or false information to a credit bureau, you can have it removed or corrected, typically within 30 days.
Unfortunately, these rights do not extend to businesses. That said, anti-discrimination laws likely apply to you as the business owner. Contact an attorney or other legal professional with complaints of discrimination or harassment to receive the best advice for you and your business.
What can I do if I've been discriminated against?
A first step is to reach out to your creditor and confirm why your business was denied a loan. If you're unable to get answers — or feel you aren't being told the truth — reach out for help:
Submit a complaint. Start a complaint with the Consumer Financial Protection Bureau (CFPB) if you believe a lender has discriminated against you. Because the CFPB is a government agency, companies take it seriously — the CFPB states that most complaints are responded to within 15 days.
Contact your state attorney general. Your state may have its own consumer reporting laws that offer further protection for borrowers the federal government may not cover. Reach out to your state's attorney general to discuss the laws and legal options that might be available to you.
File a lawsuit. If you believe a creditor denied your application because of discriminatory practices, you have the right to sue the creditor in a federal district court. If the creditor has denied multiple business owners, you are also able to file a class action lawsuit against the creditor. Speak with a lawyer or attorney for your best options and to ensure you have solid grounds for a lawsuit.
More resources
A wide range of nongovernmental resources and programs can help you start or grow your business.
MBDA business centers
In addition to offering grants, the MBDA provides a wide range of resources for minority-owned businesses, which you can find at your local MBDA business center. They can help connect you with capital and other programs designed for supporting your local community.
Local programs are often easier to qualify for, because they attract fewer applicants than national programs.
NMSDC
The National Minority Supplier Development Council offers MBE certification, networking events and training to its members. In the past it also offered business loans, though that program appears to be discontinued.
MWBE Enterprises
Minority Women Business Enterprise Enterprises specializes in helping minority and women-owned businesses owners qualify for:
MBE certification
Women Business Enterprise (WBE) certification
SBA 8(a) certification
Disadvantaged Business Enterprise (DBE) certification.
It also offers resources to help your business grow after it's certified, like marketing plans and targeted business development.
Can my business qualify for a business loan?
Most business lenders require a personal credit score of 670 or higher, at least one year in business and annual income of around $100,000. But many programs for minority-owned businesses come with more flexible requirements and are available to entrepreneurs.
If you're not sure if your business can qualify, reach out. Many online lenders allow you to preapply to see rates, terms and loan amounts your business is eligible for. And it usually doesn't affect your credit score.
4 tips for financing your business
Plan ahead. Many programs involve significant time to apply and can take months to come through. You may need to block off time in your calendar, especially if you're participating in training.
Get certified. MBE and SBA 8(a) certification can open up your business to more funding opportunities.
Reach out to your local MBDA. MBDA can help you find available funding options for your business — especially programs available only in your community.
Watch for programs that don't offer specific benefits. Some lenders advertise business loans for minorities as a marketing tool. While it might turn out to be a good fit for your business, these typically don't offer any additional programs to help start or grow a business — or build your credit profile to qualify for funding in the future.
Bottom line
If you're just starting out or have struggled to qualify for funding elsewhere, you might want to consider a loan or grant program specifically for minority-owned businesses.
These often have more flexible requirements and are designed to help build your business and your credit to make it easier to qualify for a low-cost bank loan in the future. But they typically don't offer the levels of funding you'll find at a bank or even an online lender, and they usually have a longer turnaround.
Read our guide to business loans to learn about other financing and funding options available to your business.
Frequently asked questions about minority business loans