Finder is committed to editorial independence. While we receive compensation when you click links to partners, they do not influence our opinions or reviews. Learn how we make money.
Metromile car insurance review Sep 2020
Score cheap rates based on the miles you drive.
finder.com's rating: 5 / 5
★★★★★
Get a quote if you don't drive much or you're a safe driver.
Pick something else if you drive a lot or don't want to deal with an app.
Good drivers will save the most
optional
Roadside assistance
Details
| | |
| --- | --- |
| States served | Arizona, California, Illinois, New Jersey, Oregon, Pennsylvania, Virginia, Washington |
| Roadside assistance | Optional |
| Accident forgiveness | No |
| New car protection | Yes |
| Pay schedule | monthly |
| Claims methods | Online, Phone |
| Rideshare coverage | No (they used to offer the service but they are no longer accepting new applications) |
| SR-22 support | Yes |
Pros
Rates from $29/month plus pennies per mile
Low-mileage drivers could save $611/year
All miles over 250 a day are free
Easy app and online claims plus 24/7 support
Cons
Limited service to only 7 states
Older vehicles excluded
Not all drivers eligible
| | |
| --- | --- |
| Anti-theft device discount | Yes |
| Bundling discount | Yes |
| Defensive driving discount | No |
| Good student discount | No |
| Loyalty discount | No |
| Homeowner discount | No |
| Military discount | No |
| Safety device discount | Yes |
| Special employment discount | No |
| Usage-based discount | Yes |
Expert review
Review by
kelly.waggoner@finder.com
---
Kelly Waggoner is the US editor-in-chief at Finder. She's worked with publishers, magazines and nonprofits throughout New York City, including ghostwriting a how-to on copyediting for the Dummies series. Between projects, she toys with words, flips through style guides and fantasizes about the serial comma's world domination.
Expert review
If you're a car owner who doesn't drive much, look into this cool new startup to save on your auto insurance. With an innovative business model and convenient online system, this provider might be a great choice if you're looking to save. You're quoted a base rate in addition to a rate per mile that's typically a few pennies, and you're only charged based on the miles you actually drove each month.
Not everyone will find a good deal with Metromile though. Commuters with a long drive might not save much, and drivers who aren't as careful on the road might not qualify.
Who is Metromile auto insurance best for?
Metromile is best suited for safe drivers or those who drive fewer than 12,000 miles a year — or about 30 miles a day.
With Metromile, you're quoted a base rate in addition to a rate per mile that's typically a few pennies. Monthly bills are adjusted to reflect that base price and the cost of your total miles driven in the previous month.
How does Metromile track my mileage?
You have a few options to let Metromile track your driving: plug a device directly into your car or use your car's built-in connectivity. The device transmits your driving data to Metromile's system, where it's available for you to view and play with through the Metromile app. You can also use the app to pull up your insurance cards or policy documents, see where you last parked, learn about your car's check engine light and more.
Plug-in device. You receive the Metromile Pulse in the mail, a device that plugs into your car's onboard diagnostic port.
Cigarette adapter. Have an older car? The plug-in device can be retrofitted for older cars with an extra adapter for your car's cigarette lighter.
Direct car connectivity. Ford partnered with Metromile to offer tracking directly through Ford Connect. However, this functionality is fairly new, and Ford Connect is notoriously finicky, with a bad UI and often-dropped Bluetooth connections.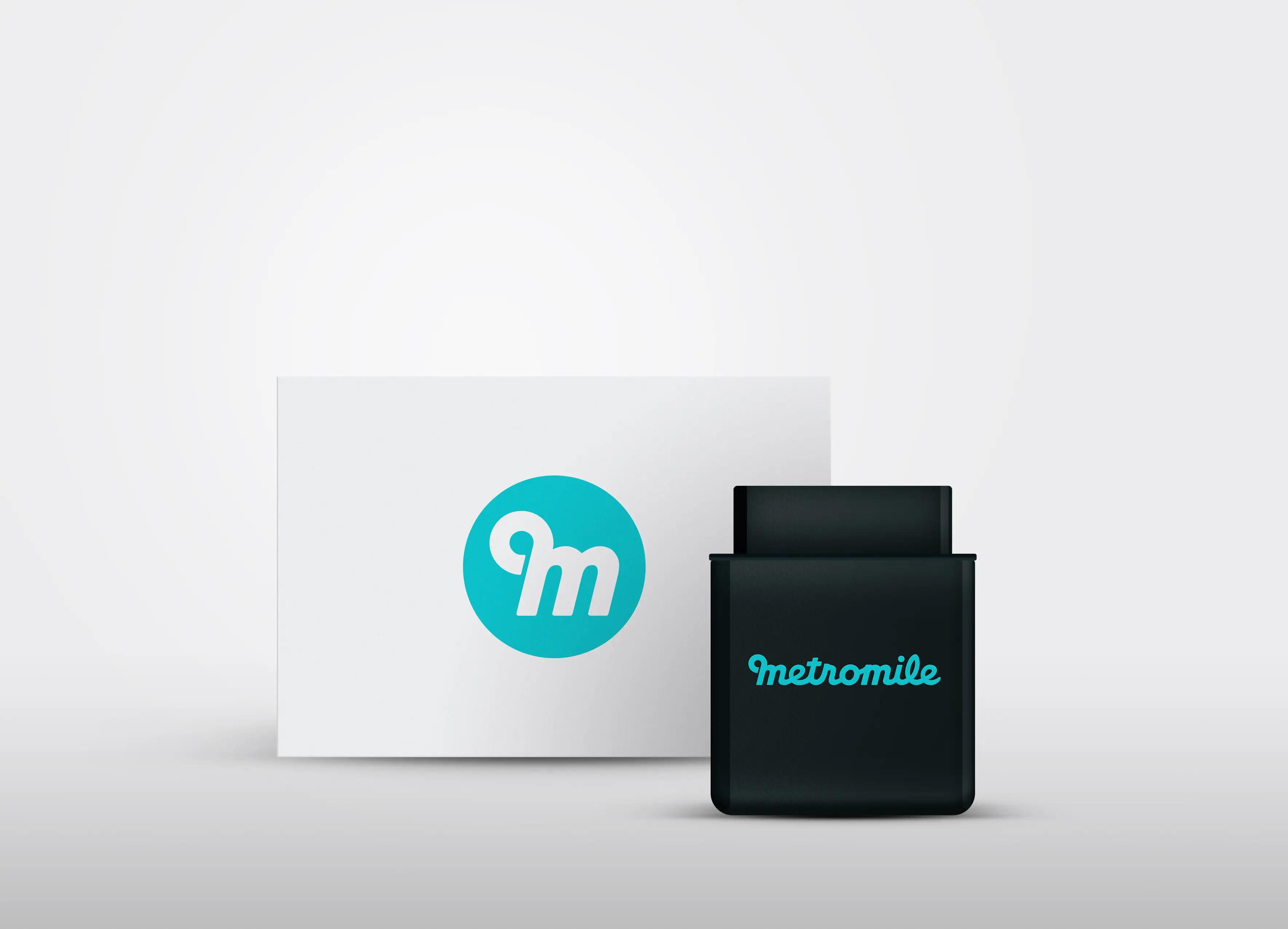 What car insurance coverage does Metromile offer?
While its coverage options are designed for those who don't rely heavily on their vehicles, policies are similar to what other providers offer.
Bodily injury. Covers costs related to injuries or deaths to other parties in the event of an accident that's your fault.
Property damage. Covers damage to another person's property from an accident.
Underinsured motorist bodily injury. Covers medical costs for you and your passengers if the other person doesn't have insurance.
Underinsured motorist property damage. This type of coverage pays for damage to your vehicle if you're hit by an uninsured or underinsured driver.
Medical payments. This can cover medical deductibles and copays that aren't covered by your health insurer if you're in an accident.
Personal injury protection. Covers your medical costs regardless of who's at fault for the accident.
Collision coverage. Pays for repairs to your vehicle after an accident, regardless of if you are at fault.
Comprehensive coverage. Protects against damages that aren't in your control, like fire, vandalism and theft.
What extra benefits and add-ons does Metromile offer?
Metromile also offers some perks and add-ons you might like.
Mileage over 250 is free. Unless you live in New Jersey — where the cap is 150 miles a day — you're charged for up to 250 miles a day only. So if you go on a trip, there's no need to worry.
Roadside assistance. This add-on can get you a tow truck or other help if you're stranded on the road.
Rental reimbursement. Collision and comprehensive coverage also comes with up to $30 daily for up to 30 days to cover a replacement car while yours is in the shop.
Pet injury protection. Full coverage comes with up to $1,000 toward vet bills if your pet is injured in an accident.
Deductible-free glass repair. You won't need to pay a deductible on your comprehensive coverage when repairing your windows.
Smart app. Metromile's smart app offers car health updates, street-sweeping alerts, access to ID cards and more.
Collision deductible waiver. If you're in an accident with an at-fault driver who's uninsured, your collision deductible is waived.
What discounts can I get with Metromile?
Metromile doesn't offer the typical discounts that traditional insurance providers offer. However, according to Metromile, customers save an average of $741 a year compared to other providers because of its unique per-mile system.
Metromile does offer a multi-vehicle discount that reduces the base rate and per-mile rate for each vehicle you add to your policy.
Pros and cons of Metromile auto insurance
Pros
If you're a sporadic driver who's OK with tracking your mileage, you might save hundreds of dollars over traditional policies.
Pay for your actual use. Your rate is based on how much you use your car and how well you drive, not any risk assumptions based on your age, gender or other demographics.
Easy claims. File a claim online or call a toll-free number to report your policy number, accident information, names and vehicles involved in your accident.
Handy driving app. The sweet app can track your trips, decode your car's diagnostic codes and alert you to city-specific street-sweeping and parking reminders — a boon for urbanites looking to curb the inevitable parking ticket.
Multi-car discounts. Add more than one car to your quote to save on each car's base and per-mile rates.
Cons
There's a lot to like with Metromile. But it comes with plenty of restrictions at the moment.
Limited states. While Metromile plans to expand, it currently services only Arizona, California, Illinois, New Jersey, Oregon, Pennsylvania, Virginia and Washington.
Older vehicles excluded. Metromile's mandatory mileage device excludes older vehicles that may not have a port to plug it into.
Not all drivers eligible. Underwriting guidelines could prevent some drivers from qualifying for pay-per-mile insurance.
How to apply for Metromile car insurance
Metromile's innovative approach to car insurance extends to its robust online platform, which allows customers to get a quote and purchase coverage instantly.
Visit the Metromile home page and enter your ZIP code to get started.
Enter your name, address and birthdate.
Enter your vehicle information (make, model, mileage, etc.) and select Next step.
Add driver information including marital status and employment info.
Select your desired policy options and verify that all information is correct.
Upload your driver's license and other necessary documents.
If you're satisfied with your quote, enter your payment details to pay for your policy.
If you'd rather apply by phone, reach Metromile at 888-964-4132.
Metromile and the COVID-19 pandemic
Finder spoke to Rick Chen, director of membership at Metromile, on the launch of the insurer's partnership with Ford — manufacturer's first with an insurtech company. The conversation highlighted a growing trend toward pay-per-mile insurance.
"Pay-per-mile car insurance has grown in popularity amid the pandemic as people drive less and look for additional savings to stretch their budgets," Rich said. "We expect usage-based insurance like ours to be a part of the 'COVID-19 boom' and the new normal."
"As a result of this partnership, Metromile expects to move the insurance industry away from factors like credit score, gender, profession or ZIP code — factors that can potentially exacerbate existing socioeconomic inequalities. Instead, our goal is to advance personalized car insurance, where we determine risk and price insurance based on actual driving, which is fairer and more affordable for many drivers."
Metromile reviews and complaints
While Metromile has only been around since 2011, it's held an official accreditation on the BBB website since 2013. Additionally, it boasts an impressive A+ rating and 4.59/5 composite score backed by a long list of positive reviews, which are rare in the auto insurance industry.
Other comparison sites like NerdWallet and ValuePenguin agree Metromile can save low-mileage drivers a lot of dough and that it's easy to use the app and get covered. They're also quick to point out Metromile's flaws for people who drive a lot, aren't available in Metromile's coverage area or don't have the best driving record.
However, there are a few negative reviews and customer complaints. Unhappy customers mention billing issues, trouble with communication and extra charges. Even so, there are far fewer complaints than other providers.
How to contact Metromile
You can reach Metromile by phone or by completing a secure form on its website.
Call 888-242-5204 for a quote.
Call 888-311-2920 for customer support.
Call 888-595-5484 or go to claims.metromile.com to file a claim.
Metromile's cancellation policy
What is Metromile?
Metromile is a pay-per-mile auto insurance startup based in the heart of a city that's difficult to drive in: San Francisco. Founded in 2011, Metromile is changing the way we shop for car insurance through its innovative approach and convenient online platform. This type of insurance is designed to benefit urban drivers who typically don't drive as much as their suburban counterparts — though with more of us working from home these days, it could also be a fit for suburbanites, including retirees and those on limited incomes.
With Metromile, you're quoted a monthly base cost along with a fixed per-mile rate. You agree to transmit your mileage through its proprietary Metromile Pulse, a device that plugs into your car. Policies come with a 24/7 customer service and a claims team accessible through a full-service app.
This startup is focused on rolling out pay-per-mile insurance in states with dense urban populations. If you're looking for a provider that offers multiple types of insurance, you may want to look elsewhere.
Compare Metromile to competitors
Alternatives to Metromile
Common questions about Metromile
Car insurance ratings
★★★★★ — Excellent
★★★★★ — Good
★★★★★ — Average
★★★★★ — Subpar
★★★★★ — Poor
Our insurance team analyzes car insurance providers to help you choose the best car insurance for you.
We rank insurers from one to five stars based on key factors including customer satisfaction, policy options, price, billing, claims and support. We create these rankings to help you narrow down an insurance provider that best suits your budget and coverage needs.