Merger to blend LendingClub, Radius Bank products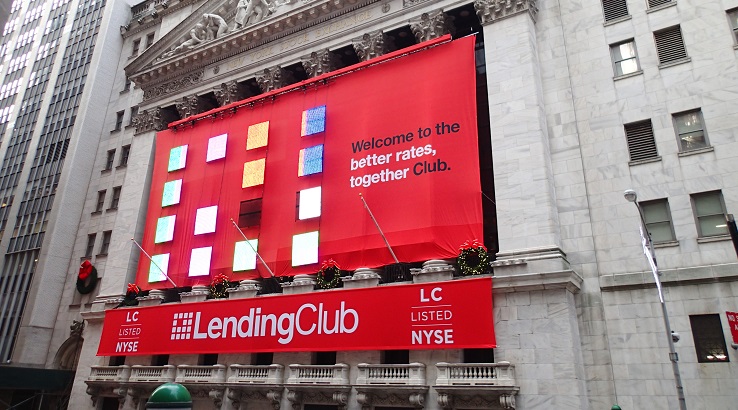 LendingClub's purchase of Radius Bank will expand the product suite for both brands.
LendingClub customers will soon be able to avail themselves of a new suite of products. The online lender has announced it will purchase Radius Bank, making it the first of its kind to purchase an FDIC-insured bank.
Formed in 2014, LendingClub was the first peer-to-peer lender to register its securities with the Securities and Exchange Commission. The world's largest peer-to-peer lender, the platform allows users to obtain three-year personal, business, auto refinancing and medical care loans of between $1,000 and $40,000.
Radius is a branchless digital bank based in Boston. Known most for its APIs for "banking-as-a-service" fintech platforms, the bank provides checking and savings services for individuals and small businesses, as well as check deposit, personal finance management and bill pay functionality on its service platform. LendingClub can presumably integrate some or all of these features into its lending platform.
"LendingClub has always been a fintech innovator, and I look forward to leveraging the strengths of both of our talented teams as we usher in a new era in banking," said Mike Butler, Radius' president and CEO, in the announcement. "We are excited for our employees to operate our virtual banking platform with more resources and for our clients to gain access to an industry-leading lending product. This is a perfect marriage, with LendingClub bringing the leading digital asset generation platform, and Radius contributing a leading online deposit gathering platform, to position the combined company for long-term success."
Radius Bank offers a high-yield savings rate of 1.65 percent with a $25,000 minimum balance. Its checking account offers a 1 percent APY on balances between $2,500 and $100,000 with 1 percent cash back. Radius Bank also offers worldwide free ATMs with rebates on other banks' ATM fees.
Looking forward
After LendingClub's struggles with rising interest rates, this merger may be a road forward toward stability and more competitive loans.
Basically a loan-matching service, the platform matches investors with loan-seekers on the basis of loan amounts, loan grade and loan purpose. The platform is responsible for pre-screening loan-seekers and facilitating fund disbursements and repayment.
The company has, however, found difficulty attracting investors, which forced the company to raise its interest rates. In 2016, a whistleblower reported that LendingClub issued $3 million in altered loans. An internal investigation found that there was actually $22 million in problematic loans that were rebought by the company and then resold. This, along with a vote of no confidence that its co-founder and former CEO Renaud Laplanche failed to disclose his ownership of an investment fund LendingClub was interested in purchasing, has led the platform to look for new solutions to reverse its losses.
"This is a transformational transaction that allows us to reimagine banking in a way that is free from legacy practices and systems and where the success of LendingClub is aligned with the success of our customers," LendingClub CEO Scott Sanborn said. "By combining with Radius, we will create a category-defining experience for our members that will dramatically enhance the resilience and earnings trajectory of our business."
It is unclear at this time what the merged company will look like, although the purchase is expected to close within the next 12 to 15 months. The final sale will be subject to regulatory approval.
Photo credit: Mediasagax/Wikimedia