Finder is committed to editorial independence. While we receive compensation when you click links to partners, they do not influence our content.
Merchant services
Learn how different providers and services can help your business grow.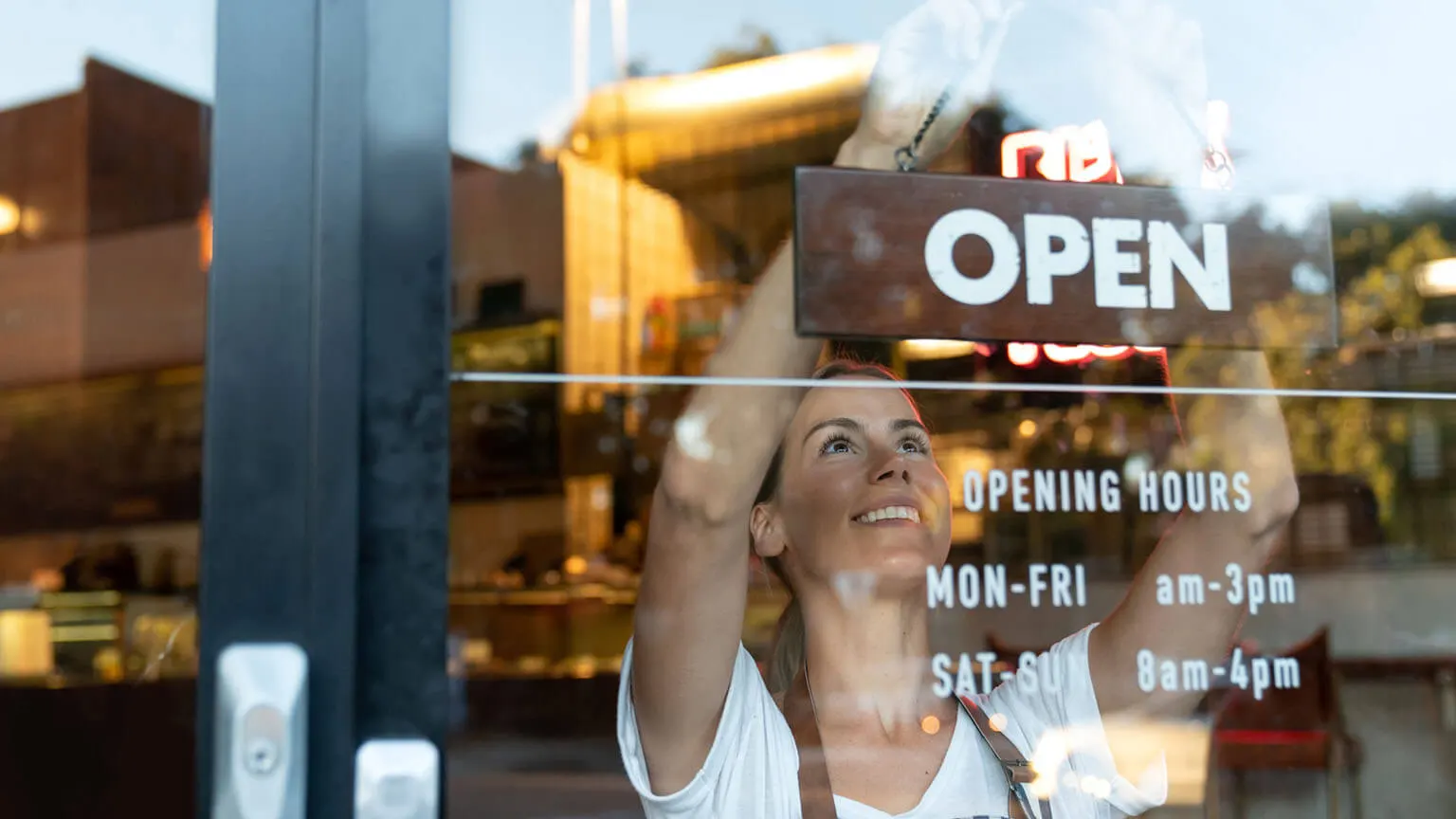 What are merchant services?
Merchant services are financial services that help your business run. This can include:
Payment processing. A payment processor allows your business to accept credit card payments.
POS systems. A point-of-sale (POS) system tracks payments and works with your payment processor to accept credit cards.
E-commerce systems. For businesses that operate online or need to accept online card payments, specialized online solutions can include apps and payment gateways. Many e-commerce companies help build an online store from the ground up.
Hybrid payment solutions. If you have both an online store and a brick-and-mortar location, the easiest way to manage your finances is with a company that offers both e-commerce and physical POS solutions. This allows you to keep track of all of your orders in one place.
Management software. This can include payroll management, tools to keep track of employee hours, inventory management, project management and any other software or tools that help you keep track of how your business runs.
How does each service work?
Payment processors, POS providers and e-commerce platforms are all unique, and you'll want to choose a provider that works with your business. Read our guides to learn more about what to expect from different providers.
Compare merchant services providers
How much will I pay for merchant services?
How much you'll pay depends on your provider and the size of your store. Costs can include:
Startup costs. These can include buying any hardware and establishment fees charged by the provider.
Monthly fees. Depending on the provider, you may have to pay one flat monthly fee that includes a certain number of transactions or a small monthly fee on top of card processing fees — or no monthly fees at all.
Card processing fees. Depending on the provider, you may have to pay a flat or percentage-based fee each time you process a card payment. Fees can vary for credit and debit cards.
Chargeback fees. You're generally charged a fee if the cardholder disputes a credit card transaction.
How do I decide what solutions my business needs?
To decide what type of card payment terminal to get and whether you need a separate POS system, ask yourself the following questions:
Where will I accept card payments? The type of system you need depends on whether you accept card payments online, in-store or in a number of different locations.
Will I accept cash? Not all POS systems accept both cash and cards. If you're planning on accepting cash, you'll want to look for a POS system that can keep track of it seamlessly.
Do I have a business bank account? Merchant services run by banks may require you to have a linked checking account for your business.
Is my POS system compatible? If you already have a POS system and are looking for a credit card terminal or a bank or provider to process card payments, all the pieces of your system need to be compatible to work together seamlessly.
POS systems vs. credit card terminals
A POS system not only processes credit cards, but it can help your business in a lot of other ways. Depending on the system, it could print and email receipts, keep track of inventory, keep track of cash, scan barcodes, store product prices, analyze profits and sales, accept gift cards and apply discounts.
A credit card terminal can process credit cards — and that's it. Some credit card terminals are connected to POS systems, but on their own, they can't apply discounts, store product prices or do any of the other tasks that a POS system does.
Will I need multiple merchant services providers?
Generally yes, but how many services you'll need and how complicated it is depends on the size and structure of your business.
For example, a large business with an in-person and online presence may have a checking and savings account, a payment processor with a dedicated merchant account, a specialized POS system, a self-hosted website and customized shipping and inventory software. But a small online startup may just have a subscription with a payment service provider like Square and a business checking account.
The best solution is one that's customized to your business, and it may evolve and change as your company grows.
Frequently asked questions
Image source: Getty Images