Finder is committed to editorial independence. While we receive compensation when you click links to partners, they do not influence our content.
A beginner's guide to meditation & mindfulness
Getting started in the meditation and mindfulness space? You've come to the right place.
Meditation and mindfulness are buzz topics right now when it comes to health and well being, as I'm sure you've heard, with the powerful ancient practice becoming an increasingly important and often necessary part of people's lives, from world leaders to you and me. Cleansing the mind of your daily stresses and finding bliss in a few moments to yourself is something to cherish – and while it might seem like a daunting task at first glance (trust me, been there!) learning the practice of meditation is rewarding not only for the body and soul but for your career and the relationships in your life.
Living in the "always on" world of today can be mayhem at the best of times, and as we're on the go 24/7 (do we even truly wind down when we sleep? Debatable.), finding time to be present in the here and now to combat the suffering of everyday stress, anxiety and depression and working against feelings of exhaustion and agitation are something we can all relate to. Breathe easy, beginners, let us talk you through the benefits of meditation and how you can get started right now.
Benefits of meditation
There are numerous scientifically proven benefits to practicing meditation:
Stress reduction and management
Reduction of symptoms for anxiety and depression
Improved patience, attention and concentration
Can help with addiction
Greater longevity and self-awareness
An improved sense of happiness and life satisfaction
Preserves the ageing brain and boost brain activity
Better health (especially heart and immune system health)
Methods of meditation & mindfulness
Taking time out of your jam-packed schedule every day to focus solely on your mind can be easier said than done, but having a game-plan to kick things off is the first step towards reaching your meditation greatness. A little research into what methods of mindfulness and meditation work for you and working towards building a new habit is the perfect starting point. Here's a guide to what you can read, listen to and attend IRL.
Listen:
Headspace App
The follow-on addition from the book, the Headspace mission is to help fulfill a healthier, happier world one mobile device at a time. You can take part in a free 10 session guided meditation course or subscribe to the full service and enjoy a personalized journey; hours of content talking about everything from love-life stuff, happiness and stress. There is also a buddy system for you to connect with pals, stay motivated and share experiences with each other. Using the app allows you to take 10 minutes to calm your mind be it on the bus each morning, a lunch break or sitting by the ocean. "It's kind of genius" – Emma Watson
Free to download
Subscription service starts from $7.99/month
Available to download from iTunes App Store, Amazon and Google Play Store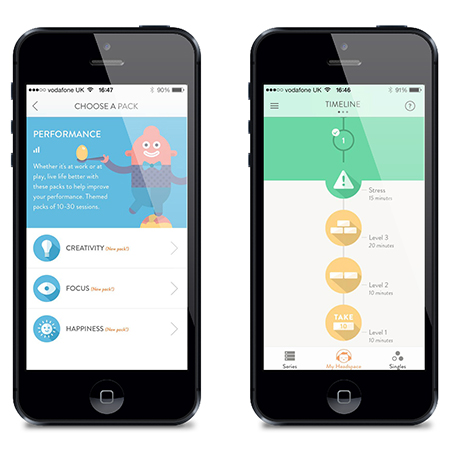 ---
OMG I Can Meditate! App
An app designed to teach beginners how to meditate in daily guided 10-minute sessions by meditation coach Lynne Goldberg. You will find practical tips and clear examples on how to unwind, sleep meditation music and alarm replacements to help you begin your day with positivity and energy, as well as a wealth of useful content when facing life's crazy challenges; 'Finding Love', 'Dealing with Anxiety', and 'My Boss is a Jerk!' No kidding, that one is on the list.
Free to download
Subscription services start from $5/month
Available to download from iTunes App Store and Google Play Store
---
Calm App
While this app doesn't have a free service to use, it comes highly recommended by the New York Times and LifeHacker. An app that will help you learn mindfulness and meditation through numerous guided sessions by bringing more clarity, joy and peace of mind into your life, be it in the office or at home.
Free to download
Subscription services start from 3.33/month
Available to download from iTunes App Store and Google Play Store
---
Stop, Breathe & Think App
While being similar to the aforementioned apps, the Stop, Breathe & Think app provides you with easy guided meditations tailored to your emotions. It's for all ages and walks of life, and prides itself on cultivating compassion and kindness toward others.
Free to download
In-App purchases available
Available to download from iTunes App Store or Google Play Store
---
Read:
Thrive: The third metric to redefining success and creating a happier life by Ariana Huffington
Written by Ariana Huffington, creator of the Huffington Post and one of the most successful women in the world, Thrive explores the notion of what it means to be successful and redefines the idea of living a rich life. It offers easy to understand solutions to improving your life and being mindful everyday.
Available on Kindle and Audible
New York Times bestseller
---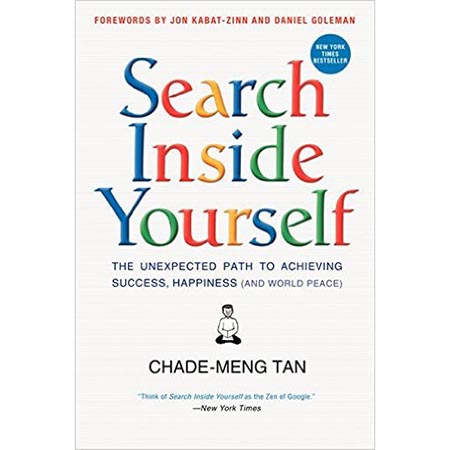 Search Inside Yourself: The Unexpected Path to Achieving Success, Happiness (and World Peace) by Chade-Meng Tan
Written by one of Google's earliest engineers, Search Inside Yourself is a book that provides proven methods to better yourself in mindfulness, personal peace and emotional intelligence in a manner that is relatable for life and in the workplace.
Available on Kindle and Audible
---
Teach Yourself To Meditate by Eric Harrison
A book that covers all the basics: it explains what meditation is, the 10 core meditation practices, why you should do it and how it works through simple exercises for peace, health and clarity of mind.
Available on Kindle and Audible
---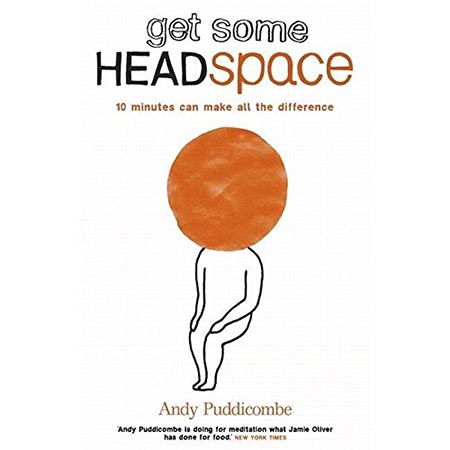 Get Some Headspace by Andy Puddicombe
This book turned hugely popular app is a dream guide whether you're a beginner just starting out or a seasoned pro. You'll find exercises you can incorporate into daily life and discover the life-changing benefits meditation can offer. The method is based on 10 minute sessions you can use to harness and develop skills to calm the mind and lighten the stresses you face on a regular basis.
"It's kind of genius." -Emma Watson
Available on Kindle and Audible
---
Wherever You Go, There You Are by Jon Kabat-Zinn
Another book designed for both beginners and long-time meditators alike, Wherever You Go, There You Are maps out ways to cultivate self-compassion and mindfulness in your everyday life.
Available on Kindle and Audible
---
Attend:
2.0 Wisdom Conference:
With the rise of meditation and mindfulness we're seeing more and more interesting ways to approach the topic. Check out the 2.0 Wisdom Conference. Held in San Francisco 2018, it is designed to support people living in the digital age, teaching techniques to live consciously and be mindful in business. Read more about the event and discover the list of speakers [here]
---
Find the most popular Yoga mats online
What else?
What else can you do? Look on local community boards, ask your friends, scout out what your office offers in health and well-being benefits. It's becoming more and more popular for companies to offer activities outside of work. And if nothing's on offer, be proactive and pitch the idea to HR!
Have you heard of adult coloring books? Buy one, stat. Getting out your colored pencils can help you to practice Effortless Presence Meditation, the art of doing something that allows your mind to be quiet, empty and still. Other activities in this space include knitting, needlework, and beading. If you're someone that finds washing the dishes relaxing – you're not alone!
More guides on Finder