Finder is committed to editorial independence. While we receive compensation when you click links to partners, they do not influence our content.
Best mattresses for back pain
Upgrade your bed with a medium-firm or firm mattress designed for an achy spine.
Living with back pain flat out stinks. But if you're going to sleep every night on a flimsy, unsupportive mattress, your pain isn't likely to go away. It might even get worse.
If you're tired of tossing and turning only to wake up stiff and sore, it's time to focus on a mattress that alleviates back pain and helps you get a better night's sleep. We spoke with Dr. Anthony Kouri, an orthopedic surgeon at the University of Toledo, to get an expert's take on the best mattresses for back pain.
See our six favorite mattresses for back pain and learn how investing in a new mattress can improve your quality of life.
Top 6 mattresses for back pain
What's the best type of mattress for lower back and neck pain?
Data suggests that sleeping on a medium-firm mattress may reduce lower back pain more effectively than on a firm mattress, says Dr. Kouri. While he acknowledges there's no evidence that any specific mattress reduces back pain — despite what many manufacturers claim — he recommends his patients try a mattress that has a medium firmness level.
"I think that both memory foam and new spring mattresses do a good job of distributing support evenly across the lumbar spine," Dr. Kouri says. "Many mattresses today are hybrids bridging the gap between the traditional spring and the memory foam style."
A mattress that's too soft won't provide enough support for your spine, which can throw it out of whack. On the other hand, a too-firm mattress won't allow room for the natural curves of your spine to rest, creating uncomfortable pressure points.
Since everyone has different sleeping preferences and needs, Dr. Kouri recommends taking advantage of a manufacturer's trial period to make sure the mattress is the right fit.
6 best mattresses for back pain
We combined over 100 hours of research, first-hand mattress testing and third-party reviews to create our list of the best mattresses for back pain. Find the best fit for you by considering the mattress type, firmness, average cost and special characteristics of each.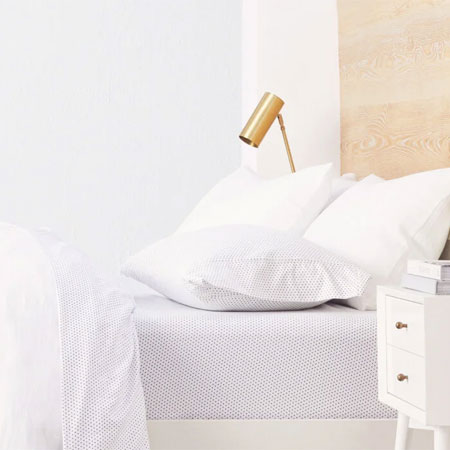 1. Nectar Mattress by Nectar Sleep
This mattress has three layers of foam, including gel memory foam designed to relieve pressure on your spine. Altogether the five layers of its namesake mattress should help stabilize your body to reduce pain throughout the night.
Reviews: One of our publishers tried the Nectar Mattress and said that his existing back pain decreased after the first week of using it. He even reports that his overall comfort and time spent sleeping increased, and that the mattress sleeps cool thanks to a Tencel covering made of bamboo.
Mattress type: Memory foam
Firmness: Medium-firm
Cost: From $1,200 for a queen (on sale for $800)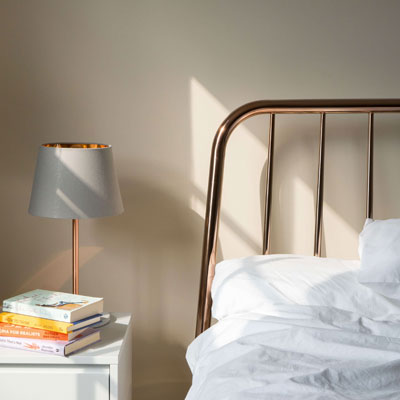 2. DreamCloud Luxury Hybrid Mattress by DreamCloud
DreamCloud is a luxury hybrid mattress that wraps up the benefits of three types of mattresses in one. It's made of a whopping eight layers of foam, latex and pocketed coils to lull you into sleep while supporting your spine. We love that the coil layer offers targeted support to ensure your body doesn't droop into a painful position.
Reviews: DreamCloud has a strong reputation on Trustpilot, where over 1,000 reviews add up to 4.5 out of 5 stars, for an overall Excellent rating. One reviewer writes that she and her husband "both wake up refreshed, and most of all not in pain (we are both back pain sufferers)." Some folks didn't like the mattress, but report that the refund process was easy and straightforward. So even if you try DreamCloud's luxury hybrid for a year and it doesn't help your back pain, you should be able to get your money back without too much hassle.
Mattress type: Hybrid
Firmness: Medium-firm
Cost: From $1,600 for a queen (on sale for $1,000)
3. Classic Saatva Mattress by Saatva
The hybrid design of Saatva's Classic luxury mattress makes it a top contender for those with back pain. It includes spinal zone technology, which includes two added features. One is its active wire Lumbar Zone in the middle of the mattress, and the other is an extra memory foam layer positioned right where your lower back needs added support the most.
Reviews: Our shopping publisher Gabrielle tried this mattress for a month, in Luxury Firm. Her partner, who reportedly has severe back pain, ended up preferring The Classic Saatva over the all-foam mattress that they previously used. It's also worth noting that Saatva offers free white-glove delivery to set the mattress up in your bedroom, and will remove your old mattress for free.
Mattress type: Hybrid
Firmness: Choose between Plush Soft, Luxury Firm and Firm
Cost: From $1,500 for a queen (on sale for $1,300)
4. Allswell Luxe Hybrid by Allswell
Allswell is all about packing premium features into a budget-friendly mattress that comes conveniently rolled up and delivered to your door. Its Luxe hybrid model boasts a sturdy construction of individually-wrapped coils, high-density and copper gel memory foam and cooling SwirlFoam. These advanced features, combined with a middle-of-the-road firmness and enhanced edge support make this bed a winner for back pain sufferers.
Reviews: Gabrielle also tried this mattress, and found that it stayed firm even after a month, and helped to relieve the pressure on her shoulders and hips. Though Allswell doesn't include white-glove delivery service like Saatva, Gabrielle reports that this mattress is easy to handle and can be set up by a solo sleeper in a pinch.
Mattress type: Hybrid
Firmness: Medium-firm
Cost: From $675 for a queen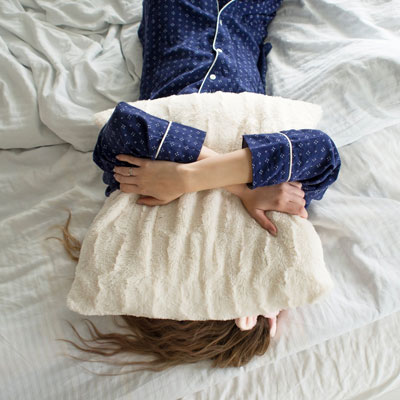 5. Nest Bedding Hybrid Latex by Nest Bedding
Made of natural Dunlop latex, ecofriendly comfort foam, pocketed support coils and an organic cotton-and-wool cover, this luxury hybrid bed is a top pick for anyone battling back pain. Latex tends to be a bit more durable than some memory foam and can offer added support as well.
Reviews: Members of a Reddit chat forum report that the Nest Hybrid Latex mattress can be handy for couples with difference firmness preferences, because you can choose different levels of support for each side of the bed. So if you suffer from back pain and need a firm mattress but your partner likes it plush, you can get the best of both worlds with Nest. Some users also report that Nest's customer service team is very helpful if you need to return the mattress or swap out your firmness levels.
Mattress type: Hybrid
Firmness: Choose between medium, plush, firm or split firmness levels
Cost: From $1,700 for a queen (usually $1,360)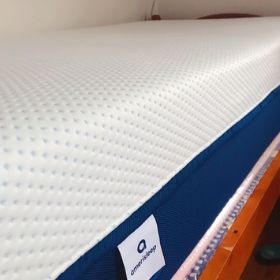 6. AS2 by Amerisleep
This trusted brand offers five distinct firmness levels for every kind of sleeper. The AS2 is the second-firmest foam bed in the lineup, featuring a transition foam layer that makes it slightly softer than the AS1 without sacrificing its support system — this makes it a great option for folks who like the feel of a soft mattress, but require the support of a much firmer one.
These mattresses are made in America and come with a 20-year warranty to guarantee that you won't have to deal with sagging or soft spots anytime soon.
Reviews: Overall, people report that the A2 is a comfortable mattress for stomach and side sleepers. "My partner's back trouble went away so we have no complaints so far," reported one Reddit user after sleeping on the AS2 for several weeks. However, multiple Reddit users note that there isn't much edge support to this mattress, so it may not be great if you have young kids and need to get up frequently throughout the night.

We tried the softer version of this mattress, the A3, and even though it didn't eliminate our back pain it definitely helped alleviate it, which makes us think that the slightly firmer A2 could be the perfect ticket.
Verywell Health and Healthline rated it the best mattress for back pain in 2021.

Mattress type: Memory foam
Firmness: Medium-firm
Cost: From $1,698 for a queen (currently on sale for $980)
To choose our list of the best mattresses for back pain, we conducted our own research, scouring the market for companies that offer medium-firm mattresses with supportive coils. That said, we prioritized companies with a range of firmness levels — since personal preference is key when it comes to finding a mattress.
We also compared durability and sleep trials to test select brands for ourselves. Finally, we read dozens of third-party reviews to take real customer experiences into account.
How will my back pain improve with a new mattress?
A mattress without support can worsen existing back pain. Also, it's sometimes the source of pain to begin with.
"I do think it's important that the mattress is relatively new," adds Dr. Kouri. "Whether that mattress is memory foam or a traditional spring mattress probably makes less of a difference as long as it's new."
The human spine is naturally curved in three places, and your mattress needs to provide enough support to keep it aligned yet offer enough give to avoid creating painful pressure points at these curves.
The three spinal regions to keep in mind when choosing a mattress are:
Cervical. The first of the three sections that connects your spine to your head. If you're sleeping on the wrong pillow, you might feel pain here.
Thoracic. The middle third of your spine that supports your ribs and upper body.
Lumbar. The bottom third of your spine that supports your lower back and is often thrown out of alignment from sleeping on a sagging or unsupportive mattress.
When searching for a new bed to help relieve back pain, look for:
Support. A medium-firm mattress is ideal for back pain. It provides adequate support while cradling the natural curves of your spine.
Durability. A mattress that sags and becomes uncomfortable within a year or two isn't going to do your back any good. Look for a bed that's shown to stand up to years of wear and tear without losing its supportive structure.
Sleep trial. Test out your new bed for as long as you're able within the trial period to make sure it doesn't aggravate your back pain.
Pillows. Most online mattress brands also sell pillows to help with neck, back and shoulder pain. If you're using the same pillow from high school, look into an upgrade.
Bottom line
Sleeping shouldn't be a pain. If you can't find a comfortable sleeping position and wake up with creaks and cracks in your neck, shoulders and back, don't suffer on your current mattress.
Do yourself a favor and invest in The Nectar Mattress by Nectar Sleep, which has been vetted by our very own Michael Bowley. Plus, you have a year to try it so if it doesn't feel good, then you can simply return it.
On the other hand, those on a tight budget should try the Luxe Hybrid from Allswell, which starts at less than $700.
Our top mattress promo codes August 2021
Back to top