Free life insurance for healthcare workers offered by MassMutual during COVID-19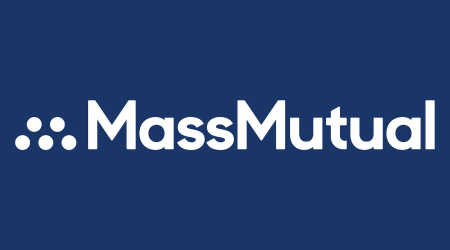 The HealthBridge program provides $10,000 to $25,000 of coverage to first responders at no cost.
On July 30th, MassMutual extended its HealthBridge program to all states across the US. Previously only available in Massachusetts and Connecticut, it offers free three-year term life policies to healthcare workers on the front lines during the COVID-19 pandemic.
Under the program, the insurer is issuing policies worth $25,000 for applicants aged 18 to 50, and $10,000 for those aged 51 to 60.
The policy is open to doctors, nurses, nurse practitioners and physician assistants with an annual income of $250,000 or less. MassMutual is also considering coverage for lab technicians, security personnel and cafeteria, custodial and maintenance staff if they meet the eligibility criteria.
Along with being a US citizen or permanent resident, applicants must work or volunteer for at least 10 hours a month at a hospital or clinic that tests and treats patients for COVID-19.
Their role must have an exposure risk too.
"[This] means an individual is in a role where they reasonably anticipate having direct in-person contact with patients diagnosed with COVID-19 or being treated and evaluated for symptoms related to the coronavirus," MassMutual spokesperson Julie Staadecker told Finder.
MassMutual has committed $3 billion to the cause over the next three years, so the offer has an expiry date.
"Our goal is to provide most healthcare workers and volunteers across the United States with term life insurance in some capacity with our commitment of up to $3 billion in free life insurance coverage over three years," Staadecker said.
How to apply for MassMutual's free life insurance policy
Eligible healthcare workers can apply for coverage online via MassMutual's website. The policy is guaranteed issue, which means it doesn't require a health questionnaire or medical exam.
It expires at the end of the three-year term, and policyholders have the option to purchase a policy on their own — though they'll need to go through the underwriting process.
Like all life insurance policies, HealthBridge will pay out if the policyholder passes away from COVID-19 or related complications. If they die during the term, their beneficiaries can file a claim with MassMutual. The insurer will pay out the policy to The MassMutual Trust Company in the beneficiaries' name, and they can then use the funds to pay for health, education, maintenance and other living expenses.
Why MassMutual developed HealthBridge
The insurance giant announced the incentive in April as an extension of its LifeBridge program, which offers free life insurance to help children pay for their education in the event of their parent or guardian's death.
"We have all witnessed the rapidly changing COVID-19 landscape, with some states — once thought to be less impacted or trending downward — surging with new cases. With that surge, we see the need to continue expanding our efforts with HealthBridge," said Roger Crandall, MassMutual CEO, when announcing the program.
"We are now able to offer free term life policies to healthcare workers selflessly serving patients battling COVID-19 across the entire country. The need to expand our coverage area and protect these brave and resilient individuals is not only necessary, it's paramount," Crandall said.
Along with this policy for healthcare workers, MassMutual has donated PPE to local hospitals, delivered over $800,000 in grants and provided $1.5 million in funding to COVID-19 response organizations in the Massachusetts area.
Compare cheap life insurance policies
For healthcare workers who need more coverage than the allotted $10,000 to $25,000 or don't qualify for HealthBridge, there are other low-cost options to explore.
Group life insurance is usually offered as part of employee benefits, so ask your hospital or clinic's HR department if you have access to a package. If so, your employer will subsidize all or part of your premiums, making this a cost-effective way to secure coverage.
Typically, the base policy is equal in value to your salary — but you can top up your coverage by purchasing a supplemental policy.
Another option is to shop around for life insurance on your own. Term life insurance is the cheapest and most straightforward option, and it provides protection for a set number of years — like 10, 15 or 20.
To get the best coverage for the lowest price, compare quotes from a range of insurers — and buy a policy as soon as you need it. Insurers receive their cheapest rates for young, healthy applicants.
Photo: MassMutual