Finder is committed to editorial independence. While we receive compensation when you click links to partners, they do not influence our opinions or reviews. Learn how we make money.
The 62 games shown in the marketing material but not released for the Xbox One backwards compatibility launch
The first reveal of backwards compatible Xbox One games has arrived, but plenty of earmarked titles have missed the cut.

When Microsoft dropped the bomb – at this year's E3 – about the imminent arrival of backwards compatibility on the Xbox One, the response was tremendous. For fans, the ability to play selected Xbox 360 titles on the newer Xbox One console was clearly a big deal. Microsoft went on to talk about it at Gamescom, released a live preview beta to select gamers and went in-depth on the service at various media events. Usually, a visual element would support these talks, showing off the range of games coming to the feature.
We went through and painstakingly freeze-framed this marketing material to discern every bit of box art we could, as well as staying alert to any developer reveals through social media, to create a list of all the titles set for backwards compatibility. 60 of those games were not part of the initial list of 104 launch games.
For more, check out our analysis that shows only 28% of backwards compatible launch games were boxed copy releases. But in the interim, we believe you can still look forward to the following games hitting the service in the future – at least, Microsoft appeared confident enough of that fact to include these games on its marketing material.
You may also be interested in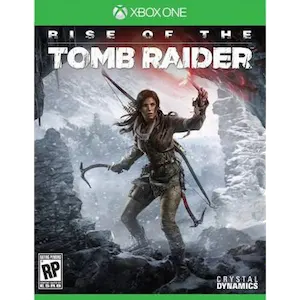 Rise of the Tomb Raider from Microsoft
Take control of the legendary Lara Croft as she reveals crypts and tombs that are filled with secrets, some valuable, some dangerous.
View details
| | | |
| --- | --- | --- |
| Alan Wake | Endwar | Rayman Origins |
| Assassin's Creed | Fable III | Risen |
| Assassin's Creed Brotherhood | Far Cry 2 | Risen 2 |
| Assassin's Creed Liberation: HD | Far Cry 3 | Risen 3: Titan Lords |
| Assassins Creed Revelations | Far Cry: Blood of the Dragon | Sacred 2: Fallen Angel |
| Assassins Creed III | Forza Horizon | Sacred 3 |
| Bayonetta | Forza Motorsport 4 | Saints Row |
| BioShock | Ghost Recon Advanced Warfare | Saints Row The Third |
| Bioshock 2 | Ghost Recon Advanced Warfare 2 | Shadowrun |
| BioShock Infinite | Ghost Recon: Future Soldier | Shoot Many Robots |
| Brothers in Arms: Hell's Highway | Halo 3 | Skate3 |
| Call of Duty: Black Ops | Halo: O.D.S.T | Sonic Adventure 2 |
| Call of Juarez | Halo: Reach | Soul Calibur IV |
| Call of Juarez: Bound By Blood | Halo Wars | Splinter Cell: Blacklist |
| Dark Souls | HAWX | Splinter Cell: Conviction |
| Dark Souls II | I Am Alive | Splinter Cell: Double Agent |
| Dead Space | Ms. Pac-Man | Toy Story 3 |
| Deus Ex: Human Revolution | Ninja Gaiden 3 | Trials Evolution |
| Driver: San Francisco | Prince of Persia: The Forgotten Sands | Trials HD |
| Dynasty Warriors 8 | Rayman Legends | Witcher 2: Assassin of Kings |
| | | Worms 2: Armageddon |