4 hot IPOs are set to launch this month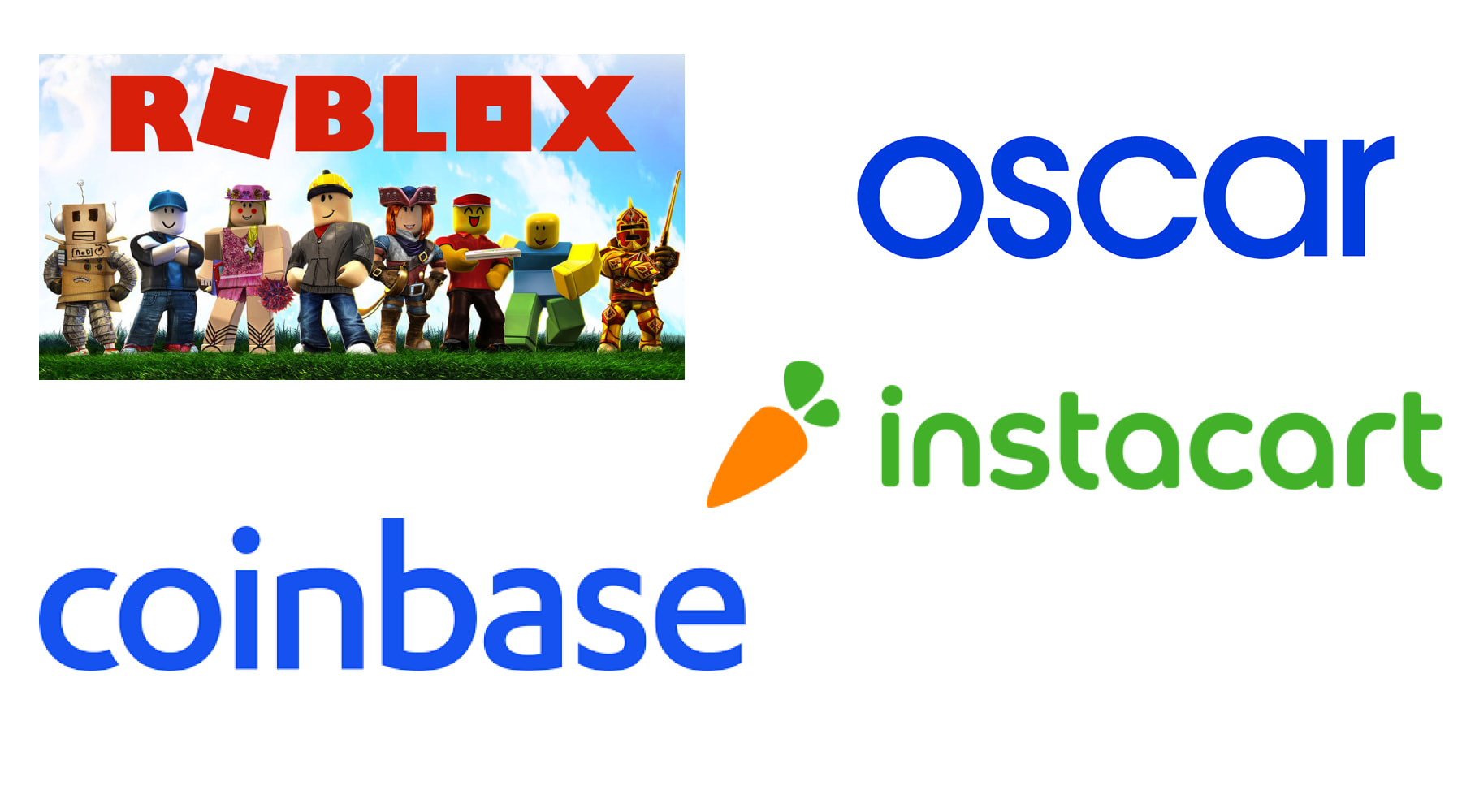 A handful of multi-billion-dollar companies are going public in March; here are the ones to watch.
IPO mania rages on with many popular companies expected to go public in March. Here are four stocks to consider putting on your radar.
1. Roblox (RBLX)
The online video game platform Roblox is set to go public via a direct listing "on or around March 10," according to an amended prospectus the company filed recently.
Roblox has not specified a price but noted it will be based on "buy and sell orders collected by the New York Stock Exchange (NYSE) from broker-dealers." In January, Roblox sold 12 million shares of convertible preferred stock in a private placement at $45 a share.
Because the company will go public via a direct listing instead of an IPO, Roblox won't create any new shares. Instead, it will sell existing ones.
Popular companies like Asana and Spotify took the same route before going public.
Publicly filed: November 19, 2020
Exchange: NYSE
Ticker symbol: RBLX
Valuation: Estimated $29.5 billion
While Roblox has reported consistent revenue growth since 2018, its net loss has also grown substantially. It climbed by nearly $200 million from 2019 to 2020.
| | As of December 31, 2020 | As of December 31, 2019 |
| --- | --- | --- |
| Roblox revenue | $923.9 million | $508.4 million |
| Roblox net loss | $253.3 million | $71.0 million |
2. Coinbase (COIN)
Cryptocurrency exchange Coinbase released its official S-1 filing last Thursday. The exchange creates a platform where users can store, buy and sell popular cryptocurrencies such as Bitcoin. No date has been set for the IPO, but analysts expect it to launch as early as this month via direct listing. This means it will sell existing shares rather than create new ones.
Since its founding in 2012, Coinbase has had more than 43 million monthly users and has amassed more than $90 billion in assets. Coinbase has not set a stock price but noted that the "fair value of the common stock was determined by our board of directors, with input from management, taking into account our most recent valuations from an independent third-party valuation specialist."
Coinbase also announced to private shareholders that it plans to launch a secondary market for its private stock on the Nasdaq Private Market ahead of its official IPO. According to Axios, "The most recent batch of 127,000 shares was sold [last] Friday at $373."
Coinbase continues benefiting from the increased popularity of cryptocurrencies. The price of Bitcoin alone surged to nearly $60,000 last week before dropping to $51,000. The popular trading app Robinhood gained 3 million new cryptocurrency customers a month this year.
Publicly filed: February 25, 2021
Exchange: Nasdaq
Ticker symbol: COIN
Valuation: Estimated $100 billion
Not much is known about the company's financials at the moment, but it can amend its current S-1 filing before going public.
Coinbase has generated significant revenues over the years, but also major net losses. Due to the extremely volatile nature of cryptocurrency among other factors, it's important to carefully evaluate the business before investing in Coinbase.
| | As of December 31, 2020 | As of December 31, 2019 |
| --- | --- | --- |
| Coinbase revenue | $1,277,481 | $533,735 |
| Coinbase net loss | N/A | $30.4 million |
3. Oscar Health (OSCR)
Oscar Health successfully completed a $1.44 billion IPO, selling 37 million shares at $39 each, upsized from a previously talked range of $36 to $38 per share. The digital health insurer is scheduled to begin trading on Thursday on the NYSE under the symbol OSCR.
According to the company's S-1 Filing, Oscar Health currently has more than 529,000 members. Its estimated valuation is $6.31 billion. However, the company's revenue dropped from $488,180 to $462,800 between 2019 and 2020. Its net loss nearly doubled from $261,180 in 2019 to $406,820 in 2020.
Publicly filed: February 22, 2021
Completed: March 3, 2021
Exchange: New York Stock Exchange (NYSE)
Ticker symbol: OSCR
Valuation: $9.5 billion
| | As of December 31, 2020 | As of December 31, 2019 |
| --- | --- | --- |
| Oscar revenue | $462,800 | $488,180 |
| Oscar net loss | $406,820 | $261,180 |
4. Instacart
The online grocery delivery company Instacart is expected to go public sometime in the first half of 2021. Instacart is currently valued at about $13.7 billion and has hired Goldman Sachs to lead its IPO.
This month Instacart added Fidji Simo, head of the Facebook App, and Barry McCarthy, former CFO of Spotify and Netflix, to its board of directors. The company has yet to release an S-1 filing, so not much is known about its financials.
But the company saw monumental success in 2020 as COVID-19 lockdowns forced people to stay home. In 2020, Instacart more than doubled its valuation to $17.7 billion from the beginning of the year. During April of 2020, the company became profitable after losing more than $300 million in 2019. CEO Apoorva Mehta said this helped Instacart achieve goals it had set for 2022.
Instacart currently has agreements with more than 400 retailers and more than 30,000 stores. That brings its exposure to about 80% of US households and 70% in Canada. Instacart is looking beyond grocery stores by joining forces with companies like Sephora and Best Buy.
It's unclear whether Instacart will continue gaining the same momentum as vaccine availability eases COVID-19 restrictions, but many analysts expect it to be among the biggest IPOs of 2021.
Instacart has not commented on potential stock prices or which exchange it plans to list on. The company has not publicized net loss numbers.
| | As of December 31, 2020 | As of 2019 |
| --- | --- | --- |
| Instacart revenue | N/A | $3 billion |
Publicly filed: Pending
Exchange: Pending
Ticker symbol: Pending
Valuation: Estimated $13.7 billion
Image: Supplied