MANGO stocks: 7 semiconductor names investors should know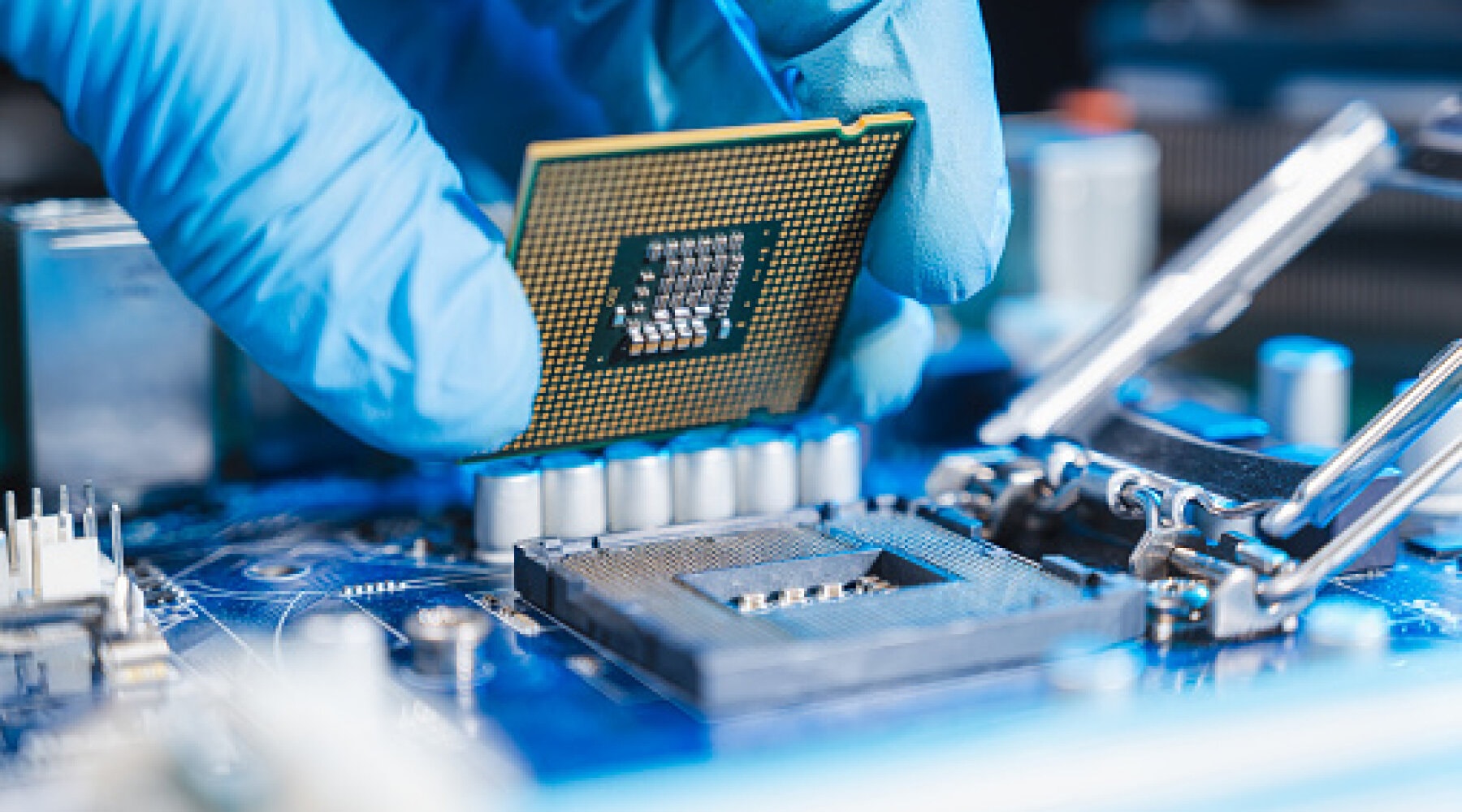 A B of A analyst recently coined the term MANGO for a group of semiconductor stocks he expected to be market leaders with demand high and their technologies on the move.
"Mad Money" host Jim Cramer coined FANG Stocks in 2013. In a recent CNBC interview, Cramer said a new group of stocks are among his favorites: MANGO stocks.
MANGO stocks are a selection of leading semiconductor companies that stand to benefit from increasing chip demand and advancing technologies. These companies are:
Marvell Technology (MRVL)
Advanced Micro Devices (AMD)
Broadcom (AVGO)
Analog Devices (ADI)
Nvidia (NVDA)
GlobalFoundries (GFS)
ON Semiconductor (ON)
MANGO stocks explained
Bank of America analyst Vivek Arya coined the term MANGO stocks in a recent note to investors. The reason why he chose to highlight these stocks is that he believes demand has been increasing for chips and their underlying technology is improving.
Some of these MANGO companies are already key players in cloud computing, metaverse-enabling technologies and artificial intelligence, while others are leaders in the electric vehicle space. All of these can be the winning investments in the years to come.
These stocks have seen impressive results in the past few years with the exception of GlobalFoundries, which went public last October. But with the correction in Nasdaq starting November 2021, their stocks have performed poorly year-to-date.
This is slowly starting to change with some of the stocks gaining momentum during the past month. But if you share a bullish view on them long term, there may still be a buying opportunity.
(Returns as of April 1, 2022.)
The MANGO bull case
In the environment of increased demand and supply constraints in semiconductors, tech bills say, the industry is poised for gains. But not all semiconductor companies are equal. The MANGO stocks are companies that have already beaten the competition and are positioned well for the future.
For example, Nvidia and AMD are the two leading players in the graphics card industry. These cards are used for playing computer games and for mining cryptocurrencies. These powerful cards can also be used to render 3d environments, which will likely be needed for the metaverse, a theme growing in popularity with Facebook's name change to Meta.
Nvidia chips and software are also used in AI and the automotive industry for autonomous driving.
Marvell and ON Semiconductor are leading players in 5G infrastructure, data center expansion and electric vehicle parts.
The MANGO bear case
The main downside, for now, lies in global semiconductor supply chain issues. But those will likely be resolved this year, according to Gokul Hariharan, co-head of Asia-Pacific technology, media and telecom research at JPMorgan. In a recent CNBC interview, he said, "We are not expecting 2023 to be in supply shortage — so, that is probably the first thing that we can say."
That would clear the way for semiconductor stocks to resume their rapid growth.
Ready to open an account or considering a new broker? Find the best online brokers for your needs. Or check out fees and features in our comparison table to find a better deal today.
At the time of publication, Kliment Dukovski didn't own shares of the companies mentioned in the article.
Information on this page is for educational purposes only. Finder is not an advisor or brokerage service, and we don't recommend investors to trade specific stocks or other investments.
Finder is not a client of any featured partner. We may be paid a fee for referring prospective clients to a partner, though it is not a recommendation to invest in any one partner.