Finder is committed to editorial independence. While we receive compensation when you click links to partners, they do not influence our content.
Top places to buy American-made tires
Hit the road on a set from a brand you can trust.
Goodyear and Cooper are the only two major tire companies that are based and manufactured in the United States. If you'd like to branch out, some foreign-owned companies also manufacture some products in the US.
Fortunately, there's a way to quickly tell if a particular tire model was made in the USA, as well as any differences between American-made and foreign tires.
Foreign-owned brands with American-made options
How to tell if tires are made in the USA
Look at the sidewall of the tire.
Find the letters "DOT," which certifies compliance with U.S. Department of Transportation (DOT) National Highway Traffic Safety Administration (NHTSA) tire safety standards.
Look at the two or three letters or numbers immediately following DOT.
By 2025, all new tires need to use a plant code with three characters instead of two, according to the National Highway Traffic Safety Administration.
Some tires might also have "Made in the USA" stamped directly on the sidewall to make finding this information much easier.
All-American tire brands
There are only two major tire brands that are both based in and manufactured in the USA: Goodyear and Cooper.
These tire companies were founded in the States and have never been bought or merged with a foreign company. However, these companies don't necessarily do all of their manufacturing in the US. So you'll still want to check the specific model of tire you're interested in to see where it was made.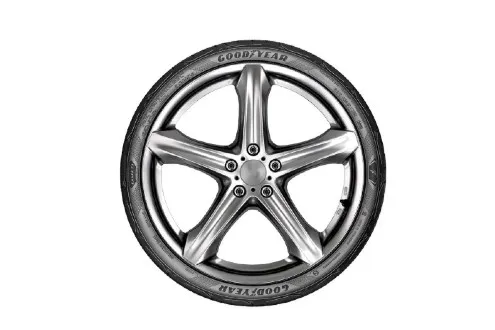 Goodyear
Manufacturing tires in the US since 1898.
Perhaps the best-known tire brand in the country, Goodyear Tire & Rubber Company got its start in Akron, Ohio. Today, the company has 17 manufacturing facilities in the US — as well as factories around the world.
US DOT codes: M6, MB, MC, MD, MJ, MK, MM, PJ, MN, MP, PL
Sub-brands: Dunlop, Fulda, Sava, Debica, Kelly Springfield, Douglas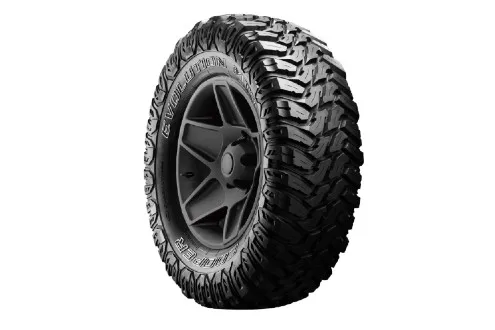 Cooper
The fifth-largest tire company in North America.
Like Goodyear, Cooper Tire was also founded in Akron, Ohio — a bit later in 1914. Today, the company manufactures automobile, truck, racing and other types of tires in America and across the globe.
US DOT codes: 3D, U9, UP, UT
Sub-brands: Dick Cepek, Mastercraft, Mentor, Mickey Thompson, Roadmaster, Starfire, Avon, Dean
Does your company belong in this list?
Tire companies that offer tires made in the USA
These foreign-owned companies have manufacturing facilities in the USA. But not all tires available from these brands are necessarily made in America.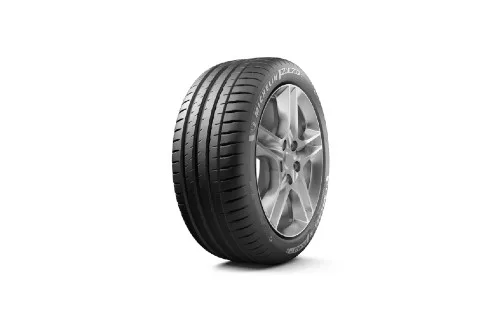 Michelin
A French company known for its iconic mascot.
Michelin moved into the US tire market in the 1950s and now operates manufacturing plants in Alabama, Indiana, North Carolina, Ohio, Oklahoma and South Carolina. The company also owns nearly 50 plants in other countries.
US DOT codes: 4M, M3, B6, B7, B9
Sub-brands: BFGoodrich, Kleber, Kormoran, Riken, Tigar, Uniroyal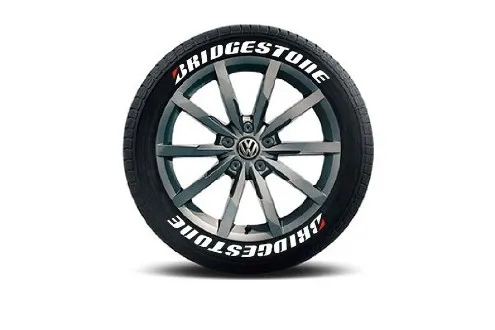 Bridgestone
One of the largest tire manufacturers in the world.
Although it's based in Japan, Bridgestone has had a strong US presence since the late 1960s when Bridgestone Tire Company of America was founded. Today, the Bridgestone company also owns Firestone, another leading name in tires.
US DOT codes: 0B, W2, Y2, 1C, HY, 2C, 4D, 5D, 2M, 3M, 7X, 8X, 9X, 88, VE, YE, YU, D2, E3, W1, Y7, YD
Sub-brands: Firestone, Potenza, DriveGuard, Turanza, Ecopia, Dueler, Blizzak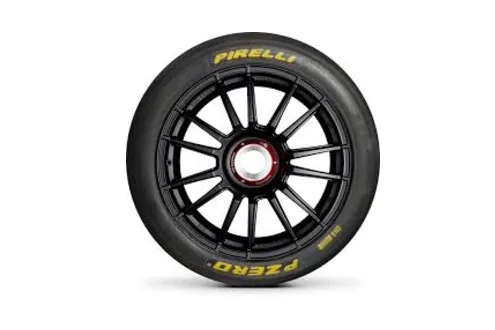 Pirelli
An Italian tire manufacturer owned by a Chinese company.
While Pirelli has a huge global presence, you'll only find a few American-made options. After buying Armstrong Tire in 1988, Pirelli began manufacturing more tires in the US than before.
US DOT codes: CH, CK, JR
Sub-brands: Armstrong Tire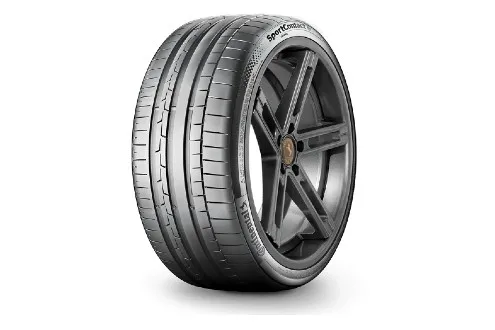 Continental
The German brand that took over Hoosier Tires.
Continental AG was founded in Germany in the late 1800s and didn't make its way to the US until 1987 when it purchased General Tire & Rubber Company. Since then, Continental has also acquired Hoosier Tires, which used to manufacture racing tires in Indiana. Today, the brand manufactures tires in eight states.
US DOT codes: 6B, A3, A9, AC, AD, VY
Sub-brands: General Tire, Hoosier Tires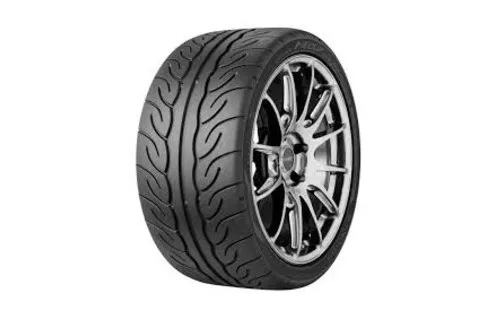 Yokohama
A Japanese company with two plants in the US.
Yokohama currently operates manufacturing facilities in Salem, West Virginia and West Point, Mississippi. You won't find a huge variety of American-made tires from this company, but there are a few.
US DOT codes: CC
Note that not every product available on these websites is necessarily made in the USA. Some brands may only offer a small selection of American-made products. Check the product description before buying to be sure.
Are American-made tires better quality than foreign tires?
Both American-made and foreign tires tend to show up on Consumer Reports' annual list of top tires. The quality of the tire is more about the specific model than where it was manufactured. However, tires made in American manufacturing plants – even those owned by foreign companies – are generally more affordable than tires that are imported from overseas. More overseas companies are setting up factories in the US to avoid paying import fees.
How does buying American-made help the US economy?
Besides saving money, there are other reasons why many Americans are looking to buy American-made tires and other goods. Supporting retailers that make goods in the USA opens up more manufacturing jobs and helps reduce unemployment.
More specifically, though, buying products that are made in the USA puts money back into American innovation. When American companies have more funds for research and development, they are not only able to design a more affordable product with more features, but are also forced to compete with other innovative companies. This, in turn, drives down the price of tires for the consumer.
Buying tires online
There's not much you can't buy online these days, and tires are no exception. Whether buying directly from the manufacturer or from a third-party site, you can conveniently order almost any tire you want online — then have it installed at your local shop.
If you're on the hunt for a bargain, take a look at these online tire retailers that often have unbeatable discounts and other perks.
Shop more made-in-America brands
More guides on Finder