Finder is committed to editorial independence. While we receive compensation when you click links to partners, they do not influence our content.
Top American-made leather handbags and wallets
The best clutches, hobos and totes born in the heartland.
There's a sense of luxury that comes along with buying an American-made leather bag, purse or wallet — and also a sense of pride for supporting American workers and the US economy. Whether you're in the market for a tote bag or wallet, you're sure to find just what you're looking for from these top made-in-the-USA purse brands.
Note that not every product available on these websites is necessarily made in the USA. Some brands may only offer a small selection of American-made products. Check the product description before buying to be sure.
Our top picks
Top 3 handbag brands made in the USA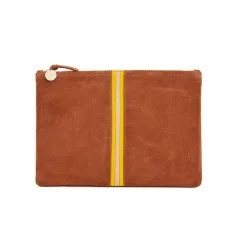 Clare V.
Monogramming and unexpected designs set this brand apart.
Clare V. has been producing bags in Los Angeles since 2008. You'll find funky patterns and unusual textures — like rattan — in its lineup, as well as outside-the-box color schemes. Every bag is made in LA using fine imported fabrics. Bonus points: the retailer is currently offering 15% off your first purchase when you sign up for the mailing list.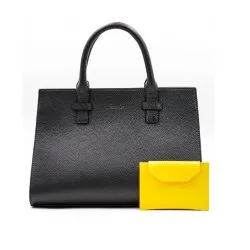 CALIFO
Custom patchwork bags to sturdy leather totes made in Beverly Hills.
CALIFO began when founder Carrie Ucer designed a bag adorned with colorful patches with the help of her children. Her traffic-stopping collection has since grown to include quality leather totes, satchels and wallets along with the one-of-a-kind patch bags that started it all.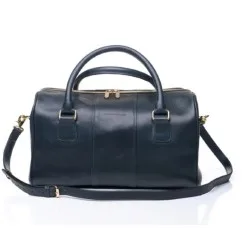 Merci-Fortune
Every stitch comes from the heartland.
The entire production line of Merci-Fortune's bags happens in the US — from leather sourced from US tanneries to its American-made stain-resistant fabric linings, and designed and made in New York City. Bags are well-crafted and as durable as they are elegant and stylish. Plus, as of December 2020, you can score 20% off your order with the code FRIENDS20.
Made in USA brands
We've put together a list of top brands that make leather handbags here in the good ole U.S. of A. Where possible, we've noted which collections from these brands are American-made, but double-check the item's import status before purchasing to be sure.
Brand
Made in
Bag types
What to know
Where to buy
14th Rose
USA
Leather handbags, clutches, wristlets and cellphone purses
Wholesale orders available
Artifact
Nebraska
Totes, purses and work aprons
Offers lifetime guarantee against defects in workmanship or materials
Baggu
New York
Leather drawstring and box purses and phone slings
Only its leather bags are American-made
Beau & Ro Bag Company
New York
Clutches, crossbody bags, fanny packs, backpacks and wine totes
Custom orders available
Blair Ritchey
Ohio
Clutches, handbags and totes
Luxury bags designed for function
Brynn Capella
Illinois
Clutches, handbags, wallets and satchels
Leather imported from Italy
CALIFO
California
Leather handbags, clutches and wallets
One-of-kind, customizable bags available
Calleen Cordero
California
Leather handbags, clutches and wallets
For every product sold at one of its two retail stores, Calleen Cordero plants two trees.
cinda b
Indiana
Totes, backpacks, wallets, wristlets, beach bags and cosmetic bags
Bags are made of poly/nylon fabric and are water- and stain-resistant and machine washable.
Clare V.
California
Handbags, wallets and travel bags
Exclusively made in America since 2008
Cuyana
California
Leather totes and crossbody bags
Only select items are made in the US.
Frank Clegg
Massachusetts
Leather totes, briefcases and backpacks
Vegetable tanned leather imported from Europe
Fred Eisen
Pennsylvania
Leather purses, totes, shoulder bags, messenger bags and more
Custom made to order
Graf & Lantz
California
Leather and wool felt totes, clutches, backpacks, laptop sleeves, messenger bags and wallets
Vegetable tanned leather; strong sustainability policies with as little scraps and materials wasted as possible
Harvey's Handbags
California
Totes, wallets, clutches, crossbody bags, backpacks and travel bags
Bags are made out of seatbelts; special collaboration with Disney
Holly Aiken
North Carolina
Totes, handbags, diaper bags, clutches and wallets
Most bags are made primarily of vinyl.
Jess Rizzuti
New York
Designer handbags and clutches
Eco-friendly designs
Joshu + Vela
California
Totes, duffels and backpacks
Made of canvas and leather
Mei Vintage
California
Clutches, wallets, crossbody bags, fanny packs and tote bags
Many styles use upcycled materials.
Merci Fortune
New York
Leather duffel bags, satchels and clutches
All materials are made in the US.
Paige Hamilton
California
Handbags, backpacks, clutches, totes and wallets
Nylon and leather imported from Italy
Pietro Alessandro
New York
Clutches, totes, messenger bags, wristlets and handbags
Leather imported from Italy
Rebecca Ray Designs
Ohio and Pennsylvania
Equestrian-inspired handbags, clutches, totes, duffels and accessories
Products are guaranteed for life
Sea Bags
Maine
Totes, handbags, duffels, diaper bags, wine bags and travel bags
Made from recycled sails
Skipper Bags
Maryland
Beach totes and drawstring bags
Made from recycled sails
Stephanie Dawn
Ohio
Quilted handbags, totes and specialty bags
Similar look as Vera Bradley bags, but made in America
Uptown Redesigns
Louisiana
Large tote bags
Made of recycled clothing garments
Malibu American
California
Clutches, totes and cross-body bags
All materials are sourced in America
Does your company belong in this list?
Retailers that offer American-made handbag and wallet options
Just a few of the retailers that stock American-made handbag and wallet brands include: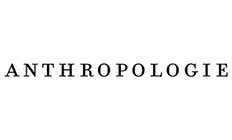 Anthropologie: Find a small selection of American-made brands.
Anthropolgie offers a unique and ever-changing selection of designer handbags, clutches and decor — some made in America. Check product listings to confirm where they come from before buying.
Are American-made handbags more expensive than imported bags?
Not necessarily. While many American-made handbag brands can be a bit pricey, that's because they typically offer handmade, designer handbags that are more expensive to produce than your average bag. Their handmade imported counterparts are usually just as expensive.
On the other hand, bags that are mass-produced in countries outside of the United States can be much cheaper because it takes much less time and money to create them. If you're looking for a more affordable made-in-the-USA handbag option, check out Stephanie Dawn, Holly Aiken and cinda b.
Common questions about American-made handbags
Shop more made-in-America brands
Back to top
More guides on Finder