Finder is committed to editorial independence. While we receive compensation when you click links to partners, they do not influence our content.
Made-in-the-USA Christmas gift ideas
Spread holiday cheer by supporting American businesses this season.
Shop hundreds of American-made pet products and save with autoship.
Set your schedule
Change or cancel anytime
Get extra savings
Shop now
These made-in-the-USA holiday gifts stand out for being unique, meaningful and durable. We've zeroed in on gifts that'll spruce up your home and mesh well with social distancing measures — but these presents will also continue to make your recipient smile long into the future.
Our top 5 made-in-USA gift picks
Our favorite holiday gifts made right here on American soil.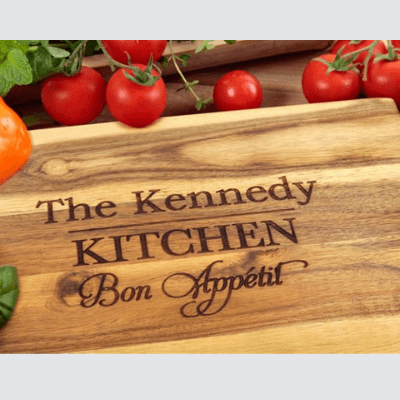 Customized cutting board with a handwritten recipe
Send a photo of a cherished family recipe to Circle City Design Co and they'll use a laser to engrave it onto the surface of a walnut cutting board. We love that these cutting boards are sourced from American lumber and ship free.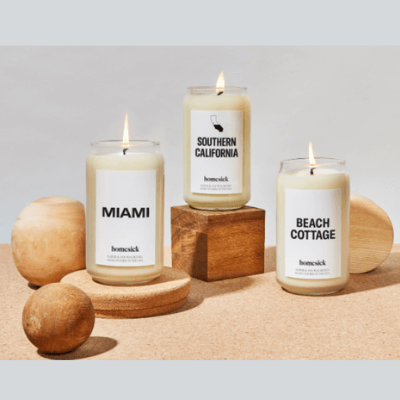 Homesick scented candle
Homesick makes candles that are crafted to smell like specific US cities and states, but it also offers scents inspired by special moments — there's New Home, Let's Toast, Beach Cottage, Backyard BBQ, Apple Orchard, Friday Night Football, Road Trip and more. Not only will your recipient enjoy the yummy scent, they'll think of you and the memories you've shared together.
Marbled concrete planter
People are spending more time at home this year due to the pandemic, so Christmas gifts that spruce up interior spaces are on point. This shop, called Intentional Grain, is based in Milwaukee, so you'll be supporting a small business when you order a planter or pot. We also like that you can customize many of its items.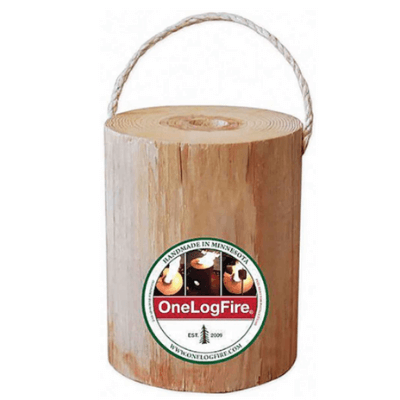 One Log Fire
This is another gift that's extra appropriate right now, as people may prefer to gather outside. Portable bonfires from One Log Fire provide that around-the-campfire intimacy without the mess — a total of two hours of pine-fueled warmth. Perfect for apartment balconies, beaches, campers and people that like to hang out on patios.
Made-in-USA gifts under $10
Working with a limited budget, but still want to support US makers? We've got you. These cheap gifts pack a stars-and-stripes punch.
Made-in-USA gifts for him
Made-in-USA gifts for her
Made-in-USA gifts for kids
Made-in-USA gifts for pets
Where else to shop American-made
If you want to keep shopping American-made gifts, here are our best tips:
Browse local shops. There may be a little gift shop or boutique near you that specializes in curating goods made by local artists. These are veritable treasure troves of made-in-the-USA gifts, and you'll often get to support an artist that lives in your state. If you don't know whether there's one in your neighborhood, try asking on the app Nextdoor.
Shop farmer's markets. We especially love browsing farmer's markets for interesting marinades, seasonings, adult beverages and handmade jewelry. Many vendors will have online sites you can order from, if you're sending a gift to someone that lives far away.
Retailers that offer American-made gifts
Looking to pick up some made-in-the-USA gifts while running your weekly errands, or just prefer shopping at a larger retailer? Here's where to go: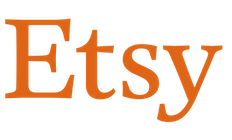 Etsy
Thousands of customizable gifts by American makers.
You'll need to verify that what you're buying was actually made in the USA, but it's relatively easy to find goods produced by American artists and craftspeople.
Sephora
Perfect if you've got a beauty junkie to buy for.
Shop brands like Necessaire, Philosophy, Volition Beauty, Colourpop, Milk Makeup (we especially love its lip and cheek balms) and Rejuva Minerals. Sephora also usually offers two free samples with every order.
Amazon
Select products from third-party sellers are American-made.
Whether you want convenience or that free two-day shipping when you're in a pinch, it's hard to deny the appeal of Amazon. Make sure you read the product description when buying on Amazon to confirm that it is made in America.
Christmas deals and coupons