Finder is committed to editorial independence. While we receive compensation when you click links to partners, they do not influence our content.
Best luggage brands you can buy online
Take flight or step onto the trail with a suitcase that meets your travel needs.
When you're in the midst of an epic adventure, you don't want to worry about your suitcase falling apart. Dependable luggage is a must on any traveler's list. And today's online brands surpass expectations for sleek, well-designed options.
Best online luggage brands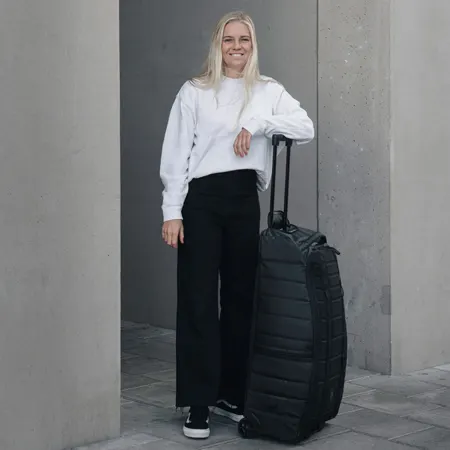 Douchebags
Innovative design for the modern traveler.
Douchebags design across each of their ranges allow for efficient packing and safe traveling for all of your valuables. Whether you're a seasoned jet setter, hiker, skier, photographer or cyclist Douchebags has a bag that will protect your equipment and look good doing it!
Perks:
Luggage and backpacks integrate seamlessly.
Clean, minimalist design.
High rated protection for your valuables.
Where to buy: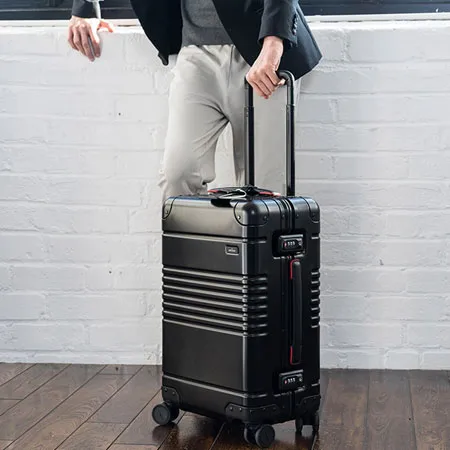 Arlo Skye
The perfect combination of utilitarian sensibility and simplistic innovation.
The design team at Arlo Skye knows that you want a quiet, efficient bag that's so well designed, you'll forget it's packed to the brim. Its known for aluminum and polycarbonate options that are lightweight and durable and cost from $450 to $550. You won't find a zipper on these bags — only a one-touch combination lock. So say goodbye to jammed zippers and hello to hassle-free travel.
Perks:
Airline-approved removable USB charger.
Combination lock opening.
Clean, minimalist design.
Aluminum caps on corners for dent protection.
---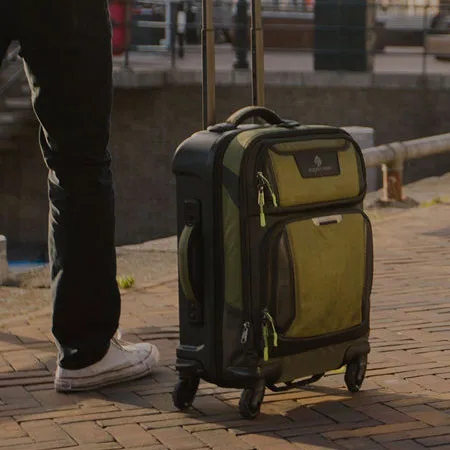 Eagle Creek
Luggage for the modern-day explorer who travels the globe — and isn't afraid to get lost.
Who buys travel gear from Eagle Creek? The cool camp counselor you saw as a god. Your second cousin who hikes through England for months each spring. Eagle Creek products are designed to be as functional as they are adaptable and prices are affordable between $150 and $480. Check out the Guide Travel Pack, Convertible Carry-On and No Matter What line to get an idea of its functional luggage selection.
Perks:
Weatherproof options offer easy cleaning.
Travel packs for outdoor enthusiasts.
Focus on adaptability.
Options with reflective accents for visibility at night.
---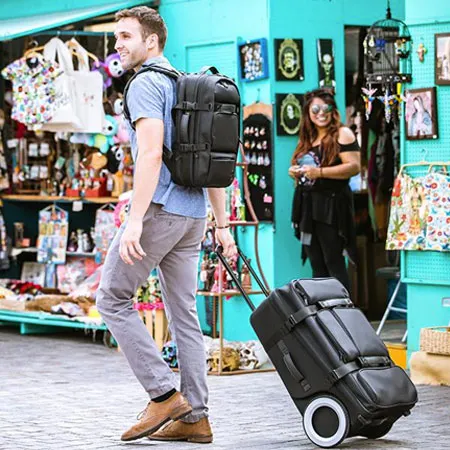 G-RO
Making suitcases like architects design buildings — sturdy, strong and built to last.
To have reinvented the wheel is not a humble claim, but that's the statement G-RO makes about its trademarked GravityRoll wheel, which redistributes the weight in your pack to seamlessly navigate any kind of terrain (A review online even brags that one customer's G-RO rolled effortlessly through lava!). G-RO bags are for the traveler looking for durability and dependability above all else. The large check-in bags cost $545 and smaller carry-ons go for $445.
Perks:
Built-in charger on select styles.
GravityRoll wheels.
Kickstarter roots.
Organizational features.
---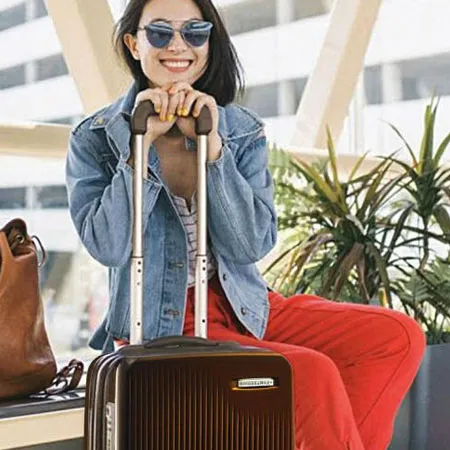 Briggs & Riley
Sensible bags that are made to last — with a lifetime guarantee to prove it.
Common-sense engineering. That's the anthem at Briggs & Riley, which makes dependability meet the reality of your travel needs. While you won't necessarily find a lot of bells and whistle, you may never have to go luggage shopping again. How's that for peace of mind? Bags start at $240 for backpacks and go as high as $825 for large garment bags.
Perks:
Lifetime guarantee.
Basic colors for easy matching.
Compression-expansion technology.
---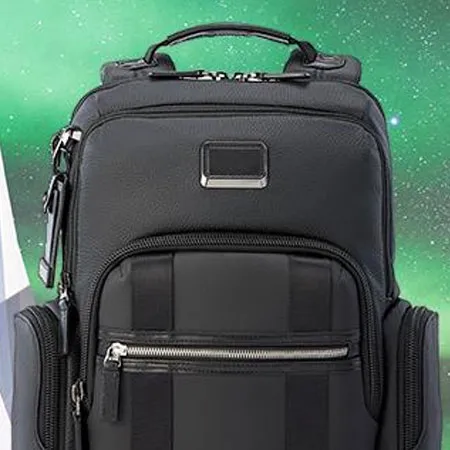 Tumi
A well-reputed brand offering classic looks in wheeled duffels, travel bags, crossbody purses and totes.
Each Tumi product passes a series of 30 quality tests before it lands in your lap. The trials — like Oil Resistance, Seam Strength and the Drop Test — all ensure that your purchased product will stand the test of travel and time. These high-end bags range from $235 for garment bags to as high as $1,495 for expandable carry ons.
Perks:
T-Pass technology for security-line ease.
Personalization shop for extra-special goods.
Solid reputation for quality.
Exceptional customer service.
Where to buy:
---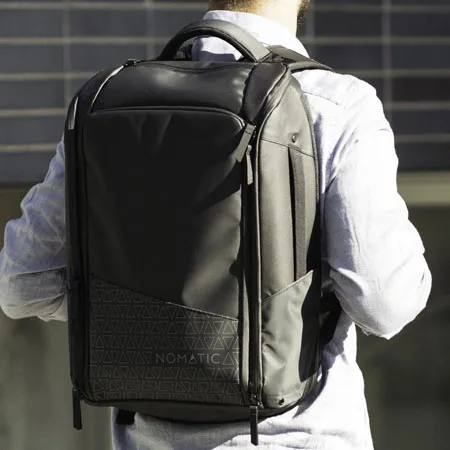 Nomatic
"The most functional travel bag ever" — with 16 unique features that make sure none of your stuff is packed out of place.
If you're the type of traveler who insists on separating sweaty gym shoes from your collared shirts, Nomatic might be your match. Designed with a focus on functionality and organization, its bags boast everything from a retractable key leash to a magnetic water bottle holder. It's like packing a personal assistant in your suitcase. Bags range from $250 to $460.
Perks:
Specialized compartments.
Bundle purchase options with extra accessories.
Kickstarter and Indiegogo roots.
---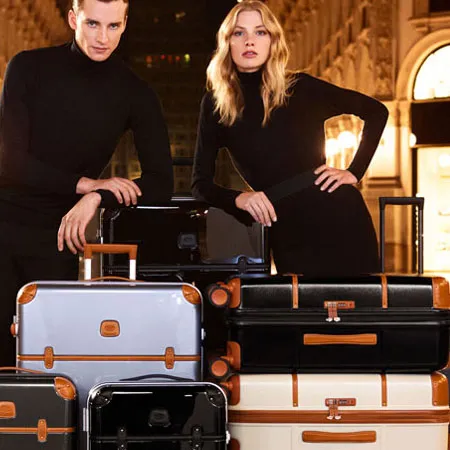 Bric's Milano
These made-in-Italy bags are the perfect combination of craftsmanship, timeless style, and affordability.
As a family-owned company, Bric's blends old-school luxury with innovative, modern materials like ultralight polycarbonate and built-in lock security to create classic pieces of high quality luggage. While the suitcases don't look old fashioned, they certainly give off an air of timeless style. Luggage ranges from $295 to $935.
Perks:
Italian craftsmanship.
Lock security.
Weatherproof, easy-to-clean materials.
Back to top
Bottom line
Purchasing a piece of luggage is like committing to a long-term relationship: You've got to know the qualities you're looking for before going all in. By taking the time to find a brand that specializes in your priorities, you'll be confident in your decision.
How did we choose these products?
We conducted our own online research, taking into account third-party product reviews as well, to create our list. We compared the material, size, price and overall features.
Back to top
Frequently asked questions
Back to top
Top luggage deals March 2021
Back to top
Photo by Oliur on Unsplash
More guides on Finder