Where to buy Lucira at-home rapid COVID test
Check your symptoms with this at-home molecular test.
Lucira now offers an at-home rapid test to screen your COVID-19 symptoms. As a molecular test, Lucira is highly accurate in positively diagnosing individuals infected with the SARS-CoV-2 virus regardless of symptom status. However, it retails for around $50 per kit, making it more expensive than many other at-home tests on the market.
At a glance
Ages 2+
Highly accurate results
More expensive than most competitors
Where to buy
Find Lucira COVID-19 all-In-one test kits in stock online at these retailers. Note that stock fluctuates frequently.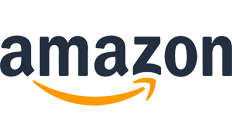 Amazon
Lucira test kits available online now.
Amazon currently stocks Lucira COVID testing kits, which are eligible for free shipping with Prime membership. Find other types and brands of COVID tests online at Amazon as well.
Check back for stock availability
How it works
Lucira's COVID-19 test kit operates a little differently than other at-home tests. To begin, insert the batteries and the vial into the test unit — but don't push the vial down yet. Swab the inside of both nostrils, then swirl the swab in the vial. Snap the vial's lid closed and push the vial down firmly until it clicks.
Your test unit will show either:
Negative and Done lights — indicating a negative test result
Positive and Done lights — indicating a positive test result
All lights flashing — indicating an invalid result
If you receive an invalid result, you will need to buy another kit. Lucira includes one test per kit.
Failing to follow the instructions can result in inaccurate results, so carefully read all paperwork with your kit before testing.
What's included in the test
The Lucira at-home rapid COVID test contains:
2 AA batteries
One test unit
One nasal swab
One sample vial
One plastic disposal bag
Package instructions
How Lucira compares to other at-home tests
Lucira uses a process called isothermal amplification. This process is similar to the PCR tests used in healthcare settings that are considered the most accurate tests available for detecting COVID-19. Most at-home test kits are antigen tests, which experts say aren't as accurate overall.
However, at $50 each, Lucira may ding your wallet more than you'd like — especially if you want to keep several tests on hand. Many antigen tests, like FlowFlex, have a lower price point, retailing for as little as $10 per kit.
And Lucira may not be the most convenient test on the market for managing larger groups of people. The iHealth at-home test includes an app designed for users to upload their results to the director of a group event, workplace or school setting.
What the FDA and CDC say about Lucira
The US Food and Drug Administration authorized the Lucira COVID-19 All-In-One Test Kit for emergency use in November 2020 with a prescription and in April 2021 without a prescription. Emergency use allows companies to bring their products to market faster in unusual circumstances, such as during a pandemic.
The FDA has advised that molecular at-home COVID tests, like Lucira, tend to be more accurate overall for correctly diagnosing individuals infected with COVID-19 — regardless of symptom status. Antigen tests tend to be less accurate for asymptomatic individuals with a COVID-19 infection.
The Lucira kit does not meet the CDC's travel requirements for testing.
What to do if you test positive
If you test positive using the at-home kit, follow the instructions provided. The company recommends contacting your healthcare provider and isolating to avoid spreading the virus.
Your healthcare provider will work with you to determine how best to care for you based on your test result along with your medical history and symptoms.
Consult the CDC's guidelines on exposure and quarantine for further guidance.
About at-home COVID rapid tests
At-home rapid COVID tests — also called antigen tests — detect protein fragments specific to SAR-CoV-2. It's a convenient way to test for COVID-19 without needing to leave your home or find a testing center. It reports results in as little as 15 minutes but isn't as accurate as a PCR test.
Rapid tests are most accurate for those experiencing symptoms of COVID-19. While the false-positive rate is very low, the false negative rate is up to 50%.
Learn more about FDA-approved at-home COVID tests for emergency use by the public.
Can I get a free at-home COVID test?
In December 2021, the White House announced a planthat includes nine actions to protect the health of Americans in the wake of spiking Delta and Omicron variants. Among them was expanding access to free at-home testing regardless of health insurance status.
Details aren't yet in, but options are expected to include:
Reimbursement of the cost of at-home test kitsfor those covered by private health insurance.
Free at-home tests through community and testing sitesincluding health clinics and centers across the US.