Finder is committed to editorial independence. While we receive compensation when you click links to partners, they do not influence our opinions or reviews. Learn how we make money.
How to lower your student loan payments
And make sure the monthly expense fits in your budget.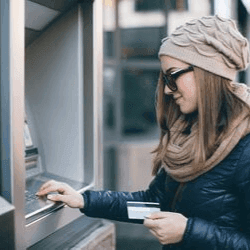 If your student loan payments are higher than you could ever afford — or even just more than you'd like to spend — there are several ways to lower the monthly expense. From changing up your repayment plan to refinancing, student loans typically come with more flexible options than other types of loans. But watch out — you could end up paying a lot more in interest in the long run.
6 ways to lower your monthly student loan repayments
You have your choice of six different ways to lower your monthly repayments — though not all are ideal for every borrower.
1. Switch to a longer loan term
Eligible loans: Federal loans, some private loans
The simplest way to lower your repayments is to switch to a longer loan term. A longer loan term means your loan repayments are spread out over more time, resulting in a lower monthly cost. This option involves a minimal amount of paperwork and can be useful if you have difficulty verifying your income.
With federal loans, this might involve switching to the Extended Repayment Plan, which can extend your term to as long as 25 years. With private loans, reach out to your servicer and explain your situation. They might be willing to switch you to a longer term even if it isn't the term you originally signed up for.
Watch out: Longer terms means a higher-cost loan
Getting a longer loan term might reduce the monthly cost of your student loans. But it also gives interest more time to add up. In some cases, opting for the longest loan term out there might mean you pay more than you borrowed. Consider both the short- and long-term cost before you pick this plan.
2. Consider income-driven repayments
Eligible loans: Federal loans
Most federal student loans come with the option to sign up for repayments based on your income. After 15 to 25 years of these repayments, the Department of Education (DoE) forgives any remaining debt. If you're interested in applying for Public Service Loan Forgiveness (PSLF), you're required to sign up for a plan like this to be eligible.
Income-driven repayment (IDR) plans are designed for borrowers with a high amount of debt compared to their income. If you owe less than you make in a year, you might actually end up paying more by signing up for an IDR plan — and won't be able to take advantage of that forgiveness. These plans also involve a lot of paperwork since you have to verify your income each year.
How to apply for an income-driven repayment plan
Can I sign up for income-driven repayments with a private lender?
Most private lenders don't offer income-driven repayments — at least not officially. But some might be willing to offer it in extreme situations, like a drastic change to your family's finances after you took out the loan.
3. Sign up for graduated repayments
Eligible loans: Federal loans, a few private loans
Graduated repayment plans start low and increase every two years until your term is up. They're designed for borrowers who expect their salary to increase as they progress in their career. By the end of it, your repayments are typically higher than you'd get with the Standard Repayment Plan.
With federal loans, you can have a few graduated options:
Graduated Repayment Plan. This option comes with a 10-year loan term, meaning your repayments increase more dramatically over time.
Graduated Extended Repayment Plan. This option comes with a 25-year loan term, meaning the increase will happen slowly — but you'll pay more in interest. The Graduated Extended Repayment Plan typically costs more than the Extended Repayment Plan.
Some private lenders might also offer a graduated option, though it's rare.
How to change your repayment plan
4. Apply for loan repayment assistance
Eligible loans: Federal loans, private loans
Some private organizations and government agencies offer loan repayment assistance programs (LRAPs) that forgive some of your student loan debt. Typically, these are available by profession — with doctors, nurses, lawyers and teachers having the most options.
LRAPs can reduce your monthly repayments by reducing your loan balance while keeping the same term. However, it's not a short-term solution. You often need to fulfill a few years of work requirements to qualify, and the application can take some time to process. But it's also one of the least expensive way to reduce your monthly repayments.
5. Consolidate your federal loans
Eligible loans: Federal loans
Consolidating your federal loans involves taking out a Direct Consolidation Loan to pay off your current loan balances. While your interest rate stays roughly the same, you can pick a new repayment plan — and might be eligible for more options than you were before.
For example, parent borrowers can only sign up for income-driven repayments if they consolidate their loans. Consolidated loans are also eligible for terms as long as 30 years on the Graduated Repayment Plan and the Standard Repayment Plan — the longest term available on federal student loans.
6. Refinance your student loans
Eligible loans: Federal loans, private loans
Refinancing your student loans involves taking out a loan with a private lender with new rates and terms to pay off your current student debt. Ideally, refinancing can help you save on monthly repayments by either lengthening your term or lowering your interest rate.
You can benefit from this the most if you have a relatively high salary compared to your debt and excellent credit. But if you have federal loans, refinancing means losing out on federal benefits like PSLF and more flexible repayment, deferment and forbearance programs.
Compare student loan refinancing offers
Can deferment or forbearance lower my repayments?
Not exactly. Deferment or forbearance temporarily pauses your student loan repayments. But once it's up, you'll still be responsible for your monthly repayments.
In fact, you'll likely end up paying even more since interest usually continues to add up while your repayments are on hold. Your servicer adds this interest to your loan balance when you start making regular repayments again — meaning you're paying interest on interest.
On top of this, your loan term usually doesn't extend when you sign up for either of these options, meaning you'll owe more money over a shorter amount of time than you originally would have.
How can I decide which option is right for me?
How you compare your options depends on the type of loans you have.
Federal loans
The DoE's Federal Student Aid (FSA) website has a repayment estimator tool that allows you to quickly compare all of your options. To use it, log in with your FSA ID and scroll down to compare the monthly repayments and total cost on plans you're eligible for.
Private loans
Your options with private loans are more limited: The only way to find out what you're eligible for is to contact your servicer. Before you reach out, do some research into different types of plans. Use a student loan repayment calculator to get estimates of how much you might be able to afford. Have these numbers on hand when you call to make a case for a specific plan.
Bottom line
There are several ways to lower your monthly repayments, from extending your term to refinancing — though you have more options with federal loans, thanks to quite a few income-driven repayment plans. But the increase in the total cost of the loan might not be worth it in some cases.
You can learn more about your options with our guide to student loan repayment plans.
Frequently asked questions