LOFT is launching plus size collections soon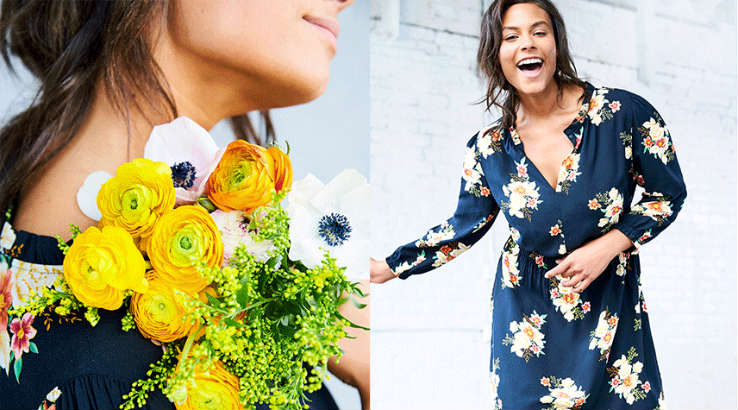 The new LOFT PLUS division is just three weeks away.
The maker of "modern, feminine and versatile clothing for a wide range of women" is extending its scope even further. In addition to regular, petite, maternity and tall clothes lines, LOFT is set to unveil an all new plus-size.
LOFT's website banner reveals the upcoming launch of LOFT PLUS at midnight ET Monday, February 5, 2018.
For those paying close attention, LOFT PLUS got a little buzz a couple months back with a Late Night tease when This Is Us star Chrissy Metz showed off a polka dot dress via Instagram that credited LOFT through a tag.
When it launches, LOFT PLUS will focus on LOFT's best styles in bigger sizes, specifically sizes 16 to 26, and it will kick off with a limited run of free shipping and returns.
The slogan sums up the goal of the move: "Because no two bodies are alike, and that's a beautiful thing. Smile, your size is on the way."
Fans of the coming LOFT PLUS collection can sign up to stay on top of all the new developments associated with the launch by adding their email address to a list that LOFT is promising will receive first access to all its debut plus-size outfits and pieces.
LOFT PLUS isn't the only big change being made at LOFT or its sister companies under the Ann Taylor umbrella. The company has restructured its executive team to unify the Ann Taylor, LOFT and Lou & Grey brands.
Latest shopping headlines
Picture: Shutterstock