Local governments step up to fund businesses while stimulus stalls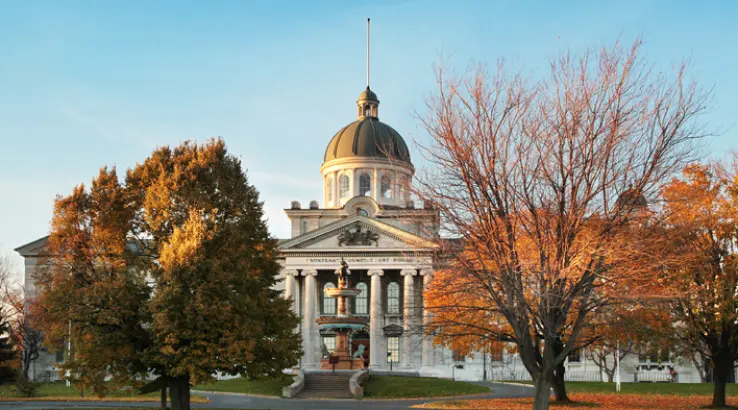 Look to your county for grants and loans while you wait for another round of federal assistance.
Local governments across the country are offering loans to small businesses to fill the gap left by federal aid.
The federal government's popular Paycheck Protection Program (PPP) ended on August 8th, and the Economic Injury Disaster Loan program (EIDL) appears to be offering loans up to $150,000. Small businesses that have received funding through both programs are ineligible for federal aid.
While a new stimulus bill could potentially expand the PPP and offer even more options, Congress still hasn't reached an agreement by the end of August. This has made local government financing more essential than ever.
But it won't last forever. Many of these programs are funded by the CARES Act, which also funded the federal programs that ran out.
In the meantime, here are 10 counties, cities and other areas that are offering funding to small businesses across the country.
5 local government programs for small businesses
These local governments offer loans and grants to businesses that have been affected by the coronavirus, but not all businesses may qualify. Read the requirements — and the deadlines — before you apply.
Alachua County, Florida
Type of aid: Grants
Deadline: First come, first served
Amounts: Up to $15,000
This Florida county is offering up to $10,000 in grants to nonprofits and area for-profit businesses with 25 or fewer employees, as well as $15,000 in grants to businesses with 26 to 50 employees.
To qualify, your business must be compliant with county emergency orders and regulations, and must have experienced a net loss between March 1st and July 31st. Applications are available through the Alachua County website.
Bellevue, Washington
Type of aid: Grants
Deadline: September 17th
Amount: $5,000
The city of Bellevue, Washington, is offering grants to established small businesses and nonprofits in the area that have been hurt by the coronavirus outbreak. To qualify, your business must have between 2 and 25 employees, gross receipts under $5 million in 2019 and a Bellevue business license dated from before July 1, 2019.
The business also must be in good standing with the state — so no late taxes or regulatory violations. Bellevue gives priority to businesses that didn't receive full funding through other COVID-19 assistance programs or are in industries that were hit particularly hard by the virus — such as businesses that rely on large public gatherings.
Fort Bend County, Texas
Type of aid: Grants
Deadline: Not stated
Amounts: $5,000 to $25,000
This East Texas county is offering grants to help small businesses shoulder working capital and expenses related to changes the businesses made to safely operate during COVID-19. These include buying personal protective equipment, costs associated with remote working and new equipment or renovations required to reopen.
To qualify, your business must not have an annual revenue of over $5 million and have between 1 and 50 full-time employees. It's also only available to for-profits. Funding is available on a first-come, first-served basis, so get your application in on the Fort Bend website as soon as you can.
Houston, Texas
Type of financing: Grants
Deadline: September 4th
Amounts: Up to $50,000
Houston is offering grants of up to $50,000 to for-profit businesses that have experienced a significant decrease in revenue during the coronavirus outbreak. Businesses must have had a gross annual revenue of $2 million or less before COVID- 19, be in good standing with the city and be located within the Houston city limits since March 1, 2019, or earlier.
Applications are available on the City of Houston website.
Los Angeles, California
Type of financing: Loans
Deadline: Not stated
Amounts: $5,000 to $20,000
Los Angeles is offering low- and zero-interest loans to small businesses that have been negatively impacted by the coronavirus outbreak. If you can repay the loan in 18 months, you can get a 0% rate and six months of deferred repayments. For-profits can also apply for a loan at 3% with a term of five years and a year of deferred repayments. And nonprofits can get the same deal but at a 2% rate.
To qualify, your business needs to have fewer than 100 employees and be registered with the City of Los Angeles by March 1, 2020. You can apply online through the City of Los Angeles's website.
Local governments with financing in the works
Even if your city or county government doesn't have funding available now, it might become available soon. For example, the Evansville City Council approved a $500,000 coronavirus business loan program on August 24th. And South Bend, Indiana, recently received $7.7 million in funding for a new revolving loan fund to small businesses.
Keep an eye on local news for any updates in your area.
Look to local business centers for more resources
Your government might not be the only local resource for your small business. For example, the Tennessee Valley Authority, a public-private utility company, plans to offer a total of $200 million in pandemic relief credit to small businesses to keep utility costs down as small businesses rebuild.
One of the best ways to find out what's available in your area is to reach out to a local business center. You can find a center near you on the SBA's website.
Photo: Getty Images