LoanMart title loan review
You don't need to fully own your car to qualify for this bad credit loan. But watch out for high rates.
finder.com's rating: 3.7 / 5.0
★★★★★
Bottom line: This title loan provider has flexible requirements, even for a title lender. And paying it off on time can improve your credit. But the high cost makes it best for emergencies. Read our full review.
1 business day
Turnaround time
Details
| | |
| --- | --- |
| Product Name | LoanMart Car Title Loans |
| Min. Amount | $2,500 |
| Max. Amount | $50,000 |
| Loan Term | 1 to 5 years |
| Turnaround Time | 1 business day |
| Costs | Based on the value of the car and your ability to repay the loan |
| Requirements | Resident of an eligible state, car title in your name, proof of income, valid state ID |
Pros
Bank account not required
Vehicles registered in another state OK
Accepts past and current bankruptcies
Cons
Potentially high interest rates
Not transparent about cost in every state
May put tracking device on car for loans over $10,000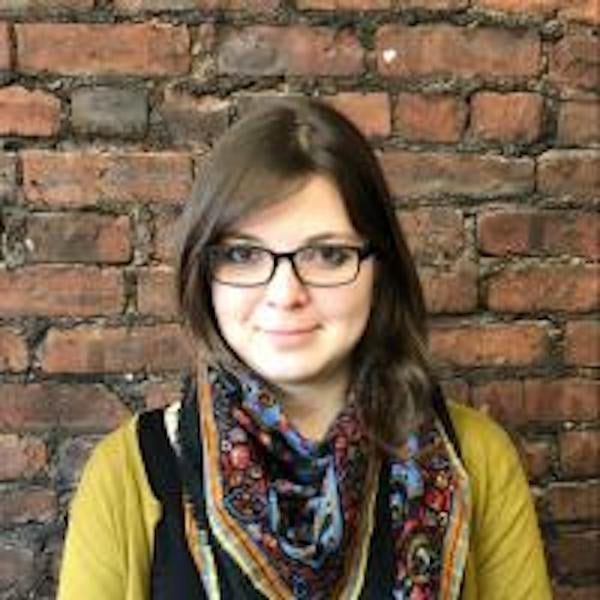 Review by
anna.serio-ali@findercrew.com
---
Anna Serio is a lead editor at Finder, specializing in consumer and business financing. A trusted lending expert and former certified commercial loan officer, Anna's written and edited more than 1,000 articles on Finder to help Americans strengthen their financial literacy. Her expertise and analysis on personal, student, business and car loans has been featured in publications like Business Insider, CNBC and Nasdaq, and has appeared on NBC and KADN. Anna holds an MA in Middle Eastern studies from the American University of Beirut and a BA in Creative Writing from Macaulay Honors College at Hunter College, CUNY.
Expert review
LoanMart is ideal for borrowers with bad credit who've exhausted all other options. Unlike many other title lenders, your car doesn't need to be fully paid off to qualify and you don't need a bank account.
You might even qualify if you're still in bankruptcy proceedings — though you might need to get permission from the court. It also reports on-time payments to the three major credit bureaus to build your credit score.
But it's not available in all states. And like all short-term loan providers, you could face APRs in the triple digits. While it provides a fee schedule for states when it's required to by law, it doesn't offer the same transparency everywhere.
LoanMart title loan rates, fees and terms
LoanMart interest rates and fees vary depending on where you live. It only discloses the cost of its title loans in a handful of states, where it's required by law.
When you factor in the interest rate and origination fee, the typical annual percentage rate (APR) usually runs from around 80% to over 200%.
Repayment terms also vary depending on where you live. Usually you have between 12 and 36 months to pay off the loan, though you may be able to qualify for a 48-month term in some cases.
High interest rates and long loan terms can have a big, long-term impact on your monthly budget. Use our calculator to see how much your title loan might cost before you borrow.
Title loan monthly payment calculator
See how much you'll pay
Your loan
Loan amount
Loan terms (in years)
Interest rate
You can expect to pay back
$
per month
Based on your loan terms
| | |
| --- | --- |
| Principal | $ |
| Interest | $ |
| Total Cost | $ |
Is LoanMart legit?
LoanMart is a legitimate title loan provider that also offers payday loans and bill pay services. You can easily find its state licenses and disclosures on its website — though it doesn't disclose more than the law requires.
It's generally safe to use too. It uses industry-standard encryption to protect its website and app. And if you're not comfortable submitting sensitive information like your Social Security number, you can download the application on its website and fax it to 818-285-2410.
Compare more title loan options
LoanMart Car Title Loans

Max Cash Title Loans

AutoTitleLoans.com Car Title Loans

Go to site

Go to site

Go to site

Max. loan amount

$50,000

Max. loan amount

$50,000

Max. loan amount

$10,000

Turnaround time

1 business day

Turnaround time

Same business day to 1 business days

Turnaround time

Varies by lender

Requirements

Resident of an eligible state, car title in your name, proof of income, valid state ID

Requirements

Must be a US citizen or permanent resident, 18 or older with a regular source of income.

Requirements

Have a regular source of income, not be involved in any bankruptcy proceedings, be a US citizen or permanent residence, be at least 18 years old (varies by state).
LoanMart reviews and complaints
| | |
| --- | --- |
| BBB accredited | No |
| BBB rating | A+ |
| BBB customer reviews | 4.02 out of 5 stars, based on 39 customer reviews |
| BBB customer complaints | 75 |
| Trustpilot score | 4.4 out of 5, based on 43 customer reviews |
| Customer reviews verified as of | 25 February 2021 |
LoanMart gets mostly positive customer reviews on sites like the Better Business Bureau (BBB) and Trustpilot. Most reviewers are pleased with the quality of customer service. But some complain about the high repayments. Some even go as far as to say that selling that car would have made more financial sense.
Eligibility requirements
To qualify for an auto title loan from LoanMart, you must meet the following criteria:
Reside in a state LoanMart services
Vehicle is paid off or almost paid off
Proof of income
At least 18 years old
US citizen or permanent resident
LoanMart state availability
LoanMart offers title loans in the following states
Alabama
Arizona
Georgia
Missouri
New Mexico
Utah
South Carolina
While LoanMart has locations in California, title loans are not available that state.
What information do I need to apply?
You need to have the following documents and information to get a title loan from LoanMart.
Valid driver's license
Proof of residence
Proof of income
Copy of your car's title or registration
Social Security number or Individual Taxpayer Identification number
Year, make, model and mileage of your vehicle
Typically borrowers provide a utility bill with their name on it as proof of residence. And proof of income can be a bank statement or pay stub, depending on how you receive your income.
How to apply for an auto title loan from LoanMart
LoanMart allows borrowers to apply online, over the phone or at a LoanMart location. To get started online, follow these steps:
Click Go to site on this page or navigate to LoanMart's website.
Select your vehicle's year, make, model and mileage. Then select your state of residence.
Review your preapproval offer.
Enter your full name, phone number, email and ZIP code.
Read LoanMart's disclosures, then click I want my cash.
LoanMart will provide you with an appointment number and instruct you to call for next steps. If you're able to provide all the required documents and visit a branch, LoanMart may be able to fund your loan on the same day you apply.
Payment options
LoanMart offers multiple payment options, including paying by ACH transfer, check and through MoneyGram. You can keep track of your loan through LoanMart's mobile app, and you'll receive monthly billing statements to remind you when your payment is due.
Keep in mind that your loan may be costly and that your payments will mainly go toward interest. If you're unable to repay your loan, you risk having your vehicle repossessed. Contact LoanMart if you have any questions or concerns about your title loan.
Not sure about LoanMart? You can browse other short-term loan options to find the best solution for your needs.
Frequently asked questions
More answers to common questions about LoanMart title loans.
Does LoanMart keep my car until I pay off my loan?
No, can keep driving your car as long as you keep making timely repayments. LoanMart only keeps the car's title as collateral.
Can I borrow more money after my loan term is set?
Yes, but you'll have to contact LoanMart. This process will likely result in you paying more interest.
Does LoanMart report to credit bureaus?
LoanMart reports your payment history to a credit bureau, though it doesn't specify which. This means that paying off your loan on time will raise your credit score. But late payments will lower it.
Before you visit LoanMart…
You must live in Alabama, Arizona, Georgia, Missouri, New Mexico, South Carolina or Utah to get a title loan through LoanMart. If you don't live in one of those states, explore other loan options.
LoanMart title loans are not available in California.
Compare more title loans
See how LoanMart holds up to other lenders.
Short-term loan ratings
★★★★★ — Excellent
★★★★★ — Good
★★★★★ — Average
★★★★★ — Subpar
★★★★★ — Poor
We analyze short-term loan providers and similar services to help you weed out predatory lenders and find a company you can trust. We rate providers on a scale of one to five stars. Our ratings are based on factors that are most important to you, which include: loan amount, application process, fees, customer reviews and borrower experience.
Read the full methodology of how we rate short-term loan providers and similar services.