Finder is committed to editorial independence. While we receive compensation when you click links to partners, they do not influence our content.
How to watch the English Football League (EFL) Championship live online in the US
The 2020/21 English Football League season is here. This is how to watch the big matches on TV or live stream them online.
The EFL Championship is the second tier of professional soccer in England. It may not be as highbrow as the Premier League, but it still showcases brilliant players from all over the world and some of the sport's most beloved teams. There's plenty of excitement for soccer fans to discover in the EFL.
One of the most-watched secondary leagues in the world, the Championship also happens to be the wealthiest non-top-flight soccer division worldwide, which isn't a major surprise. After all, soccer is king in the UK.
Leeds United finally secured its place back in the Premier League after winning the Championship last season, finishing on top by an impressive 10 points to end a 16-year drought. West Bromwich Albion joined them in the top flight after finishing second. Fulham then nabbed the final spot after beating Brentford in the playoff final.
Charlton Athletic, Wigan Athletic and Hull City were the teams sadly relegated to the third tier.
How to live stream EFL Championship matches in the US
Sadly, EFL Championship games don't air on television in the US. That being said, you can rely on streaming services to get your weekly dose of soccer, with matches available on ESPN+ and iFollow.
Stream the EFL Championship with ESPN+
ESPN's premium streaming service offers two to four EFL Championship matches every weekend. This should be enough for casual soccer fans, especially since the platform tends to broadcast the most highly anticipated fixtures of the week, usually featuring top clubs.
Subscriptions to ESPN+ cost $5.99 a month or $49.99 a year. For an extra dose of entertainment the entire family can enjoy, consider getting The Disney Bundle, which gives you access to Disney+, the ad-supported version of Hulu and ESPN+ for a total price of $12.99 a month.
Besides the EFL Championship, ESPN+ offers coverage of thousands of events from MLB, NHL, MLS, Serie A, FA Cup, Top Rank Boxing and more. You also get access to ESPN+ original productions, the full 30 for 30 library and exclusive UFC PPV events.
Stream your favorite sports on ESPN+
Get access to Championship Football on ESPN+.
Get ESPN+ via The Disney Bundle
Stream Disney+, ESPN+ and Hulu all through a single subscription.
Stream the EFL Championship with iFollow
Alternatively, you can stream EFL Championship matches with iFollow, the official streaming service for EFL fans who live outside the UK and Ireland. However, iFollow only streams matches for clubs that have opted in to the platform. There are a few clubs that haven't and that might provide access to matches through their own digital services.
On the same note, it's important to point out that matches streaming on ESPN+ won't be available on iFollow. In other words, you might want to get both services if you're looking for the most comprehensive coverage of the EFL Championship, as long as your favourite club is on the iFollow platform.
Besides live streaming matches, iFollow also offers audio match commentary, behind-the-scenes content, newsletters, match highlights and more. To sign up, select your club from the list shown on the EFL's iFollow page and you'll be directed straight to your club's iFollow page where you pick between a match pass, monthly pass and season pass.
The downside? The service is quite expensive. A season pass costs $178, while a monthly pass is $26. Match passes, when available, are $9.
Bottom line
If you're rooting for a particular EFL club and it has iFollow, you're almost set. A season pass will buy you access to all games that won't be on ESPN+, so you don't have to miss a minute of the action. You can get that coupled with ESPN+ and have access to all matches, with replays also available. If your favorite club isn't on iFollow, check its official website to see if it offers any online streams.
On the other hand, if you're only a casual soccer fan, you might do with the two to four games available on ESPN+ every week; and maybe splurge on the occasional match pass from iFollow if there's a game you're particularly interested in that won't be on ESPN's platform. It all comes down to how much of the EFL Championship you really want to see.
How does EFL work?
The 2020/21 EFL Championship is the 17th season of the competition under its current title and the 29th season under its current league division format. The top two teams in the EFL Championship earn automatic promotion to the Premier League, while the next four qualify for the Championship playoffs. The winner of that playoff comes out on top and earns a spot in the Premier League as well.
Image source: Kayo Sports website
Latest streaming news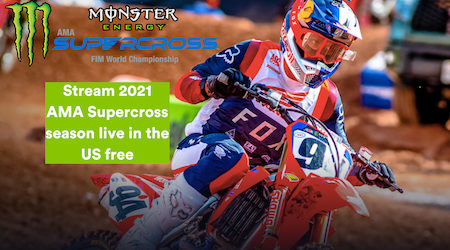 The high-octane, gravity-defying Monster Energy AMA Supercross is back for a new season.
Read more…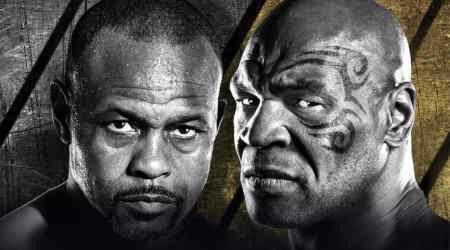 Mike Tyson, the 'baddest man on the planet', is returning to the ring against Roy Jones Jr.
Read more…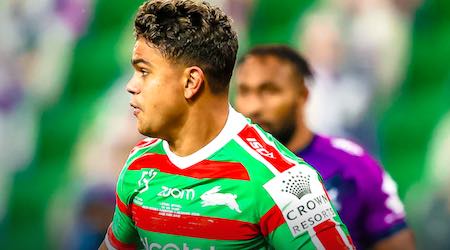 Never miss another scrum with our guide to NRL streaming.
Read more…
More guides on Finder