Finder is committed to editorial independence. While we receive compensation when you click links to partners, they do not influence our content.
Term vs. whole life insurance
Consider the cost, payout and the amount of time you want coverage.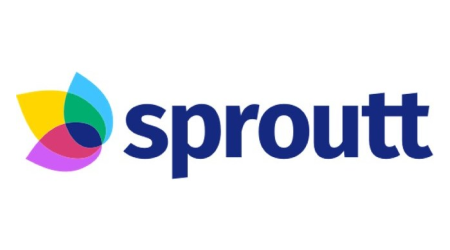 Quotes from 40+ top insurers
Up to $4 million in coverage
Skip the medical exam
Get quotes
When you're shopping for life insurance, you'll come across two main types of policies: term and permanent. Term life insurance offers temporary coverage, so it's cheaper and simpler, while permanent policies last your whole life and have a cash component.
How is term life insurance different from whole life?
Term life insurance covers you for a specified length of time. Many insurers offer term lengths in increments of five years — like 5, 10, 15, 20, 25 or 30 years. You can choose the term and how much coverage you want to buy.
These are the key selling points of term life insurance:
It pays a death benefit. If you die during the term, your beneficiaries will receive a guaranteed death benefit. But if you outlive your term, your beneficiaries won't get any money. If you still need insurance, you'll need to buy another policy. Otherwise, you can simply let your coverage lapse.
It's less expensive than whole life insurance. There are two reasons for this. Firstly, your insurer is betting you'll still be alive at the end of the policy term. If you are, they won't have to cough up any money. Secondly, it's a pure life insurance product, while whole life insurance also has an investment component.
You can get term life insurance without a medical exam. Some insurers offer simplified issue policies, which skip the medical exam in favor of a health questionnaire. But coverage is limited to small amounts, and you'll likely pay a higher premium.
Your premium typically stays the same — even if you develop a health condition. With term life insurance, your premiums are fixed, so you'll know exactly how much you'll pay each month. The exception to this rule is if you purchase an annual renewable term (ART) policy. Since you're essentially buying a new policy each year, your premium might increase.
How is whole life insurance different from term life?
Whole life insurance is a permanent policy — meaning it lasts your whole life, as long as you pay your premiums. Like term life insurance, whole life insurance offers death benefits. And like all permanent life insurance products, whole life also includes a cash value component, which makes it more of an investment product.
This is what you need to know about whole life insurance:
You usually need to take a medical exam. Your insurer is committing to cover you for life, so they'll want an accurate assessment of your health. Some insurers offer no-medical-exam permanent policies, but those policies generally come with higher premiums and lower payouts.
Your policy can earn cash value. When you pay your premium, a portion of it is invested to give your policy a cash value. That cash value grows at a fixed rate set by the insurer, and once you've built up enough, you can start to borrow against your policy. You can also choose to surrender your policy and collect the cash.
It's more expensive than term life insurance. Since it offers permanent protection and has a cash value component, you can expect to pay a lot more for whole life insurance. But your beneficiaries are guaranteed a payout when you die.
Term vs. whole life insurance
These are the key similarities and differences between term and whole life insurance.
| Features | Term life | Whole life |
| --- | --- | --- |
| Coverage for a set period of time | | |
| Lifelong coverage | | |
| Premium stays the same | | |
| Cheaper premiums | | |
| Guaranteed death benefit | | |
| Builds cash value | | |
| Eligible to earn dividends (if you're with a mutual life insurance company) | | |
Is term or whole life right for me?
The right policy for you comes down to your life insurance needs and budget. To decide between term and whole life insurance, keep the following factors in mind.
Consider buying term life insurance if …
You're not ready to lock in life insurance forever. With term life insurance, you can choose how long you want your coverage to last. Many people buy policies that match their longest financial obligation, such as a mortgage or student loan debt.
You want life insurance to replace your income for your family. A term life policy can replace your income if you die during your working years — and you can set it to expire when you retire and your Social Security benefits kick in.
You want an affordable option right now. Term life insurance costs significantly less than whole life insurance, and you can score a low premium while you're young and healthy.
You want coverage only for the years you're paying the bills. You may not need a large death benefit after your kids are moved out or you've paid off your mortgage. Getting term life insurance means you can reevaluate your policy closer to its expiration date.
You want a straightforward life insurance policy. Term life insurance is relatively easy to understand. Whole life insurance can be more complicated, and you may need to be more hands-on with managing your policy.
Consider buying whole life insurance if …
You want to treat your life insurance policy as a cash asset. A whole life insurance policy accumulates cash value over time, and you can choose to use or collect that cash once you've built up enough. This can be helpful if you want to fund large expenses — like college tuition or a home renovation — down the track.
You don't think you have the discipline to invest on your own. A term life policy might save you money, which you can put in your own investments. However, you'll need to grow the funds yourself or hire someone to do it for you. You'll pay higher average premiums for a whole life policy, but your insurer will take care of the investing.
You have a lifelong dependent, such as a child with special needs. Your policy could fund a special needs trust to help take care of your child when you're gone.
You want to leave your heirs the money to pay estate taxes. If your estate is worth more than $11.4 million, the proceeds from your life insurance policy could be subject to federal estate taxes. Your beneficiaries could use the cash from your whole life policy to pay the tax bill.
Can I have both term and whole life insurance?
Yes, you can own multiple life insurance policies at once — as long as you can afford the premiums and prove to your insurer that you have a need for them. If you think your financial obligations will change, look for a term life policy that has a conversion feature. These policies allow you to upgrade to a permanent policy within a certain time frame, usually within the first five years of the policy or before your 60th, 65th or 70th birthday.
Ask an expert: What advice would you give to people trying to decide between a term and permanent policy?
Brian Greenberg
CEO of True Blue Life Insurance
If you're under 50 years old and in average health, I recommend you get a convertible term life insurance policy. At 50 years old, you can still get a 20-year term insurance plan and convert all or part of it to a permanent policy at any time.

If you're over 50 and cannot qualify for a term insurance policy, then a permanent policy is the only option.


The only time I recommend a permanent policy to someone under 50 years old is when the client has already maxed out their IRA or 401(k) accounts. The reason I steer people away from permanent policies is that they cost 10 to 20 times more than term policies for the same coverage amount.

Ask an expert: What advice would you give to people trying to decide between a term and permanent policy?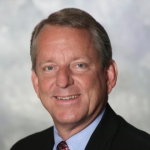 Scott Smith
President & Chief Operating Officer of Vantis Life
If you have a significant amount of debt and other financial responsibilities like a mortgage, children and anticipated college and retirement expenses, term life insurance is probably the best solution. It offers the most death benefit protection at the lowest cost.

Whole life should be considered if you're looking for lifetime protection and a way to create gifts for your beneficiaries, save for retirement or fund college expenses. It's more expensive than term life insurance, but that's because a whole life insurance policy builds cash value tax-deferred, that you can then borrow from tax-free.
Is term life or whole life insurance cheaper?
Term life insurance tends to cost four to six times as much as whole life insurance. It's cheaper because you pay for the coverage you want, and it's designed to expire when you don't need it anymore. While life insurance rates are individualized, let's talk averages.
According to our research, a healthy, nonsmoking 30-year-old might be charged $13 a month for a $250,000, 20-year policy. In comparison, that same person might pay $205 a month for a whole life policy.
*Based on sample rates from Policygenius, August 2019.
Compare term life insurance companies
Term life is often the best pick for most considering life insurance because it's cheaper, easy to understand and covers you while you're paying off big debts. Compare term life policies from top companies.
Alternatives to term and whole life insurance
Term or whole life insurance may not be the right fit — but there are plenty of other life insurance options. Explore these alternatives:
Bottom line
Term life insurance is a solid choice for most people, and especially for those whose financial obligations won't last forever. If you can afford the higher premiums and want to treat your policy as a cash asset, you might want to look into whole life insurance. Either way, compare life insurance companies to find the best possible policy and rate.
Frequently asked questions about term vs. whole life insurance