Finder is committed to editorial independence. While we receive compensation when you click links to partners, they do not influence our content.
How to get life insurance with pre-existing conditions
Can I get an affordable life insurance policy with a pre-existing medical condition?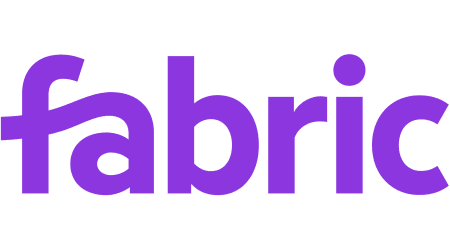 Up to $5 million coverage
No exam for some applicants
Create free online wills in 5 min
Get quotes
Brands
Guides
Coverage

Sign up & start saving!
Get our weekly newsletter for the latest in money news, credit card offers + more ways to save
Depending on which type of pre-existing health condition you have, you can typically still qualify for life insurance coverage. The severity of your health condition will determine if you'll be denied coverage, pay higher rates, or still be able to score a cheap rate. However, it's crucial that you disclose any relevant medical history during your application process. The failure to do so could result in a canceled policy, or even worse, a denied claim when you or your family needs it most.
What's considered a pre-existing medical condition?
When it comes to life insurance, a pre-existing medical condition is usually a detrimental health situation that's present before the beginning of your policy. Insurers will want to know about the time period of an illness, whether short-term or long-term and if it was hereditary in order to minimize the risk of insuring someone that has a high percentage of filing a payable claim.
Definitions vary from company to company, so if you have a pre-existing medical condition and are trying to purchase a new insurance policy, it's important to be aware of which conditions qualify as a pre-existing condition. Here are some common variations in definitions:
An illness that was diagnosed, treated or showed symptoms before the policy was purchased or insured.
A health condition that a policyholder contacts a medical professional or specialist doctor about.
Symptoms that led a person to seek a diagnosis or made a doctor recommend further testing.
Tips for buying life insurance with a pre-existing condition
A pre-existing condition like diabetes or heart disease can complicate the application process — but it doesn't mean you'll be denied coverage. To boost your chances of approval and get the best possible rates, follow these steps:
Gather information about your condition. Include the name of the disease or illness, as well as details about any treatments or surgeries you've had, and the doses and frequency of medications you take. List the doctors and medical professionals who have seen you over the last seven to 10 years, too – this will prove your health conditions are being managed.
Check in with your doctor. Speak to your doctor and confirm that your medical records are accurate and up to date. If you have a pre-existing condition, your life insurance company will request an attending physician's statement (APS) from your doctor. They may also request documents from other medical professionals you've seen.
Work with an independent insurance broker. To cut down on your research time, talk to a broker. Unlike agents, brokers aren't tied to one company, so they can offer you quotes from multiple companies. If possible, find a broker who has experience with high-risk applicants. They'll know which insurers to approach, and how to present your case in a favorable light.
Choose an insurer who specializes in pre-existing conditions. A standard insurer might automatically charge extra for coverage or deny you because your case is too complex. On the other hand, an insurer who specializes in pre-existing conditions will be better able to assess your risk factors and offer affordable and adequate coverage.
Pull together a health summary. You already have all the documents about your condition. Now, highlight all the positive aspects of your health. If you're diligent about attending check-ups and following your treatment plan, write that down. And if you're a nonsmoker or go to the gym regularly, point that out, too.
Apply with multiple insurers. To increase your odds, aim to apply for coverage with three to four insurers. Every insurer has its own underwriting standards, requirements and rate classes, and some are more lenient than others. When you're comparing policies, read the fine print. Check the exclusions and limits so you know the extent of your coverage.
Agree to the medical exam. If your insurer asks you to take a medical exam, oblige. To get the best results, schedule the exam for early in the day when you're awake and alert, and avoid caffeine, alcohol, sugar and fatty foods for 12 hours before. If the results of your medical exam disqualify you for coverage, you can look into a no-medical exam policy, but you'll pay more for coverage.
How to get life insurance if you're sick
Types of no-medical exam policies
If you don't want to take a medical exam for whatever reason, there are two types of policies to choose from:
Simplified issue policies require you to fill out a health questionnaire of around 20 yes or no questions, and coverage isn't guaranteed.
Guaranteed issue policies skip the health questionnaire and medical exam, so there are no questions asked. These policies are typically more expensive because coverage is guaranteed.
What details about my medical history will insurers want to know?
When purchasing an insurance plan with a pre-existing medical condition or illness, you'll need to disclose personal information. However, the details can vary depending on your condition and the insurance company you're applying with.
1. Information about specific conditions
Be upfront with your insurer if you have any of the following conditions:
Asthma, sleeping disorders
High cholesterol, blood pressure, diabetes or high blood sugar
Skin problems such as cancers, moles or tumors
Depression or anxiety
Serious disorders like cancer, epilepsy, heart conditions, anemia, kidney or bladder disease or thyroid conditions
Cancer
2. General medical information
When applying, let the insurer know if you've been in the hospital, been prescribed medication or any of the following:
Made a previous claim because of an illness.
Have had symptoms that made you seek medical advice or a professional health practitioner.
You're awaiting tests or medical treatment.
Missed work because of a condition.
Why do life insurers need to know about my health?
When applying for life insurance, an insurer will calculate the premium you'll pay based on a number of risk factors including your medical history — this is known as underwriting. Insurers take into account your family medical history, personal medical history and lifestyle habits when calculating your overall health and life expectancy. While there are policies available that don't require medical underwriting to insure you, there will be an underwriting process in the event of a claim.
Back to top
What questions should I be prepared to answer about my condition?
Asthma or breathing disorders
When were the first symptoms present?
When were the most recent symptoms present?
Have you taken off work as a result of asthma?
How many asthma attacks do you have per year?
Are you taking medication for asthma or have you been hospitalized?
Sleep disorders
What sleeping conditions are you diagnosed with and when was the diagnosis made?
What is the severity of the sleeping disorder?
Skin conditions including cysts, moles and lesions
What type of skin problem have you had or currently have?
Where was the location of the skin condition?
Was the cyst, mole or lesion removed and were any special tests or treatments prescribed?
Do you have pathology results?
Was the skin condition benign or malignant?
Did you have any further treatments?
Raised cholesterol and high blood pressure
Have you visited a medical specialist and received treatments or tests?
When were you diagnosed and what was the original and most recent result of testing?
Have you ever or are you currently taking medication for either condition?
Has your treatment changed in the last 12 months?
How often do you get your blood pressure or cholesterol levels checked?
What type of diabetes was diagnosed?
When was the original diagnosis?
How often do you visit the doctor for checkups and when was the most recent visit?
What treatments and medications are you currently taking?
Have you suffered any complications as a result of diabetes including insulin coma, eye problems, high blood pressure, kidney problems or numbness or tingling in your feet or legs?
Can you provide your most recent blood glucose and HbA1C results?
Mental health conditions such as depression or anxiety
When did you first experience symptoms and do you currently still experience symptoms?
Has the cause of the problem been identified or diagnosed by a qualified health professional?
Are you taking medications or having treatments from a qualified counselor or therapist?
What is the contact information for your doctor or medical counselor?
Have you been hospitalized because of the mental health condition?
Has your ability to work or perform daily activities been limited because of the condition?
Have you attempted suicide?
Back, neck, joint or musculoskeletal pain
What part of your body is affected?
When was your first experience with the specific pain?
What was the potential cause of the pain?
Have you experienced any symptoms because of back, neck, joint or Musculoskeletal pain?
Have you gone through treatment and has the treatment included an X-ray, CT scan or MRI?
Have you had to miss work as result of the pain?
What are the contact details for the health professionals you've visited?
Will I need to inform my insurer if my condition changes?
You'll need to disclose any changes in circumstances before your insurer provides you with coverage.
Guides for approval
Click any of the topics below to get a deep dive into how these particular preexisting and chronic conditions might affect your premium and application.
#
F
I
J
N
R
T
U
V
W
X
Y
Z
---
Can I get life insurance if I'm HIV-positive?
Yes, but it might be challenging — and your options will be limited. Though HIV is now a manageable condition, the insurance industry still views HIV-positive people as too risky to insure. And since the medical exam tests for HIV, that means most insurers will automatically decline people with HIV. There are a few ways you can go about getting coverage:
Buy a guaranteed issue policy. This policy skips the health questionnaire and medical exam, and all applicants are approved. However, since the insurer doesn't have a complete picture of the person they're covering, it's one of the most expensive policies on the market.
Join group life insurance. If your employer offers life insurance as part of its workplace benefits, opt into it. It will most likely be capped at a small amount, like $50,000, but at least you'll have a base level of coverage in case something happens to you.
Does life insurance cover loss of limbs or eyes?
Traditional life insurance policies don't cover losses of body parts. If this coverage is important to you, look into accidental death and dismemberment (AD&D) insurance.
This policy pays out a lump sum to your beneficiaries if you die in an accident, and if you lose a limb, finger or toe in an accident. If you're injured, you may only receive a percentage of the full benefit based on the body part/s affected and the severity of your injuries.
What types of medical exams will I need to take?
When applying for life insurance, you may undergo one of the following types of medical tests:
A checkup. This checkup will record your weight and height, and may include a blood pressure and urine test.
A checkup and a blood test. In addition to a checkup, your doctor or nurse will also take some blood to see whether you're HIV positive – or if you have illnesses such as hepatitis. The insurer may also request a cholesterol reading.
Medical records. This is a detailed medical history report completed by a physician and sent off to your insurer.
Are these medical exams necessary?
Medical tests aren't required for all types of life insurance, however, submitting to a test could get you lower premiums. Insurers prefer applicants take these tests because it can give them the most accurate information about your health.
How to prepare for a medical exam?
You can prepare for your medical exam by following a few simple steps:
Gather any documents needed, like your driver's license or passport
Fast eight to 10 hours before your blood test
Drink a glass or two of water before giving a urine sample (avoid alcohol for 72 hours before the test, avoid fatty foods 24 hours before the test)
If you take medication that contains paracetamol, don't take any up to 48 hours before the test
What happens after I submit my results?
The results of your examination are sent to your insurer to help them further review the life insurance application. If accepted, you'll be sent a policy schedule to start your coverage. If rejected based on your medical results, the insurer may offer you an alternative policy. Just because one insurer won't offer coverage, it doesn't mean you won't have better luck getting approved with a different provider.
Back to top
The underwriting process explained
During the underwriting process, your insurer will look at various risk factors that can affect the probability of paying out a life insurance claim. It can generally be broken down into eight risk groups:
Medical history. You should let your insurer know of any hereditary problems, illnesses or diseases, injuries, psychological issues or any ongoing symptoms you may have.
Family medical history. Family history is an important indicator for ailments that are known to have familial links such as cancer, depression or congenital heart defects.
Lifestyle. You should inform your insurer if you're a smoker, drinker, or taking any prescription or non-prescription drugs.
Occupation. Your occupation, hours you work, your title and the size of the company you work for are all important factors.
Financial situation. Your insurer will want to make sure that the amount you're being insured for is logical and that you'll be able to to pay the premium.
Hazardous hobbies. This will be assessed depending on both the type of activity and your level of competency.
Location. Your insurer will look at your access to medical facilities and the likelihood of natural disasters in the areas you work and live.
Current risk. Any risks that may pose an immediate threat such as civil disorder or natural disasters.
---
Life insurance and medical tests
You may be asked to get a medical screening before getting approved for life insurance. This is common with older applicants and for those who want to be insured for a large amount of money. Based on your test results, your life insurance provider looks for:
Heart disease. Coronary heart disease kills more people than any other disease in America. Insurers will assess your blood pressure to determine if you have high cholesterol, which is an indicator of coronary artery disease. Also, depending on your age and medical history, you may need to have an electrocardiogram to check for an irregular heartbeat.
HIV. HIV has the potential to become AIDS. If you've contracted HIV, antibodies or antigens will have developed in response to the virus and will be present in your blood.
Diabetes. People with chronic diabetes are more likely to suffer a heart attack, kidney disease, stroke and many other unsavory health conditions. Your blood and urine may be tested for unusually high glucose levels, which can be an indicator that your body is not processing sugars properly.
Kidney disease. Kidney disease can lead to kidney failure and if you don't receive dialysis or a transplant the disease can be fatal. Your blood will be checked for high levels of blood urea nitrogen and your urine for high levels of creatinine, protein and red blood cells.
Liver disease. Liver disease can develop into liver cancer or cause gastrointestinal bleeding. Your blood will be screened for signs of a high bilirubin levels or elevated levels of enzymes which normally appear in liver cells.
Cancer. Some forms of cancer can be identified through blood and urine tests. Blood cancers such as leukemia can be identified in your blood and bladder — kidney cancer can be identified in your urine. The levels of prostate specific antigens can also be a sign of prostate cancer.
What are the most common pre-existing conditions
Alzheimer's disease
Aplastic anemia
Cancer
Cardiomyopathy
Crohn's disease
Chronic fatigue syndrome
Chronic liver disease
Coma
Coronary artery angioplasty
Coronary heart disease
Depression
Diabetes
Diplegia (Cerebral palsy)
Encephalitis
Epilepsy
HIV accidental infection
Heart attack
Heart conditions
Hepatitis
Hereditary health issues
High Blood Pressure
Huntington's disease
Kidney disease
Loss of hearing
Major organ transplant
Mental illness
Motor neuron disease (MND)
Major organ transplant
Multiple sclerosis
Musculoskeletal injuries
Obesity
Occupationally acquired HIV
Out of hospital cardiac arrest
Peripheral neuropathy
Pulmonary hypertension
Skin cancer
Sleep apnea
Stroke
Terminal illness
Will I need to disclose my results of genetic testing?
If you've previously undergone genetic testing for hereditary diseases, then you could be required to disclose the results of those tests to your insurer.
Compare life insurance providers
Back to top
Was this content helpful to you?
Thank you for your feedback!
Willam Eve is the country manager for Finder's Canada operations. He has previously held the positions of group publisher of insurance for Finder Australia and lead publisher for the Finder global team. William has a Bachelor of Communications from the University of Technology Sydney, Australia. He loves the challenge of launching Finder into new markets while helping grow Finder's global team.
Read more on this topic