Finder is committed to editorial independence. While we receive compensation when you click links to partners, they do not influence our content.
Compare life insurance for 63-year-olds
At age 63, you'll need to act fast if you want longer life insurance coverage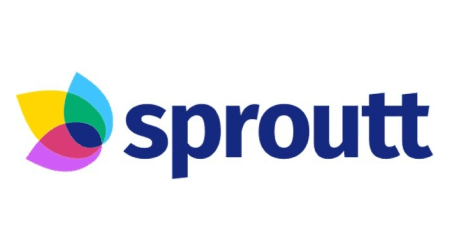 Quotes from 40+ top insurers
Up to $10 million in coverage
Skip the medical exam
Get quotes
At 63, you're most likely counting down the days or years until you retire. And you're probably seriously thinking about taking out a policy to protect your family in case something happens to you. The good news is, you're still eligible for life insurance — but there are some limitations, especially if you have health issues or you're hoping to purchase a 20- or 25-year term policy.
What's the best life insurance policy for 63-year-olds?
We recommend: Term life insurance
The most popular option among 63-year-olds is term life. It's affordable, and it provides protection for your family for a set period. However, for most life insurance companies, 63 is the cut-off for 25-year term policies. So if you're looking for a longer term, you'll need to act quickly.
The other option is a permanent policy. This type of coverage is on the pricey side, but it offers lifelong protection and never expires. Along with appealing to 63-year-olds who want longer coverage, permanent policies are ideal for those who want to use life insurance for estate planning or legacy purposes. The majority of seniors who go down this route opt for universal life or survivorship policies.
Our top pick: State Farm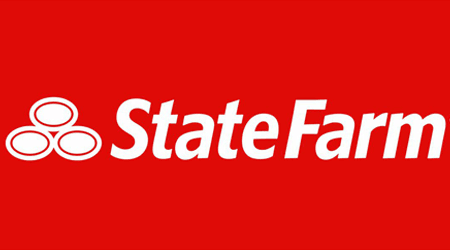 Finder Rating: 4 / 5

★★★★★

This brand isn't available on Finder right now.

Get quotes from similar companies on Policygenius. Read review

$100,000 – $3,000,000
Coverage range

18 – 75 years
Issue age

10, 20, and 30 years years
Term lengths

State Farm offers term life policies lasting 10, 15, 20 or 30 years, with coverage amounts between $50,000 and $3 million. It also sells specialized term policies that may suit your needs. These include a return of premium (ROP) policy that reimburses you for any premiums paid if you outlive your term, and a mortgage life insurance policy that aligns with your mortgage repayments. Finally, it offers a no-medical exam policy lasting 10 years.
| | |
| --- | --- |
| Coverage range | $100,000 – $3,000,000 |
| Term lengths | 10, 20, and 30 years |
| Issue age | 18 – 75 years |
How much is life insurance for 63-year-olds?
Since life insurance rates are customized to the individual, they can vary between men and women of the same age. Almost all insurance companies cater to seniors, though some are more lenient than others when it comes to factoring in health conditions, family histories, occupations and hobbies.
For a 63-year-old man in perfect health, the typical cost of $500,000 of coverage for a 20-year term policy is $381.68 a month. Meanwhile, for a 63-year-old woman in perfect health, the typical cost for this same coverage would be around $275.73 a month.
What's the cheapest life insurance provider for 63-year-olds?
Let's use a $250,000 20-year term policy as a starting point. After assessing rates from 10 major insurers, our research suggests the cheapest life insurance company for a 63-year-old nonsmoking man is Pacific Life at $183.83 a month. For smokers, the rate might jump to $528.93 a month.
For a 63-year-old nonsmoking woman, the most inexpensive option is Pacific Life at $128.08 a month. Smokers can turn to Legal & General, which tends to charge $357.14 a month.
As a senior, the costs between different levels of coverage vary significantly.
Let's use a 63-year-old nonsmoking woman as a case study.
If she wants to take out a policy for the purposes of replacing her income, paying off debt or covering her burial expenses, she might opt for a $250,000 policy with a 20-year term. For that, Pacific Life — the cheapest company — tends to charge $128.08 a month. To increase her coverage to $500,000, her rate would look more like $241.62, or $460.36 a month for a $1 million policy.
Estimated monthly costs for a 63-year-old
We pulled sample rates for a 20-year, $500,000 term life policy for a healthy 63-year-old man and woman in perfect health.
*Based on sample rates from Policygenius, August 2019.
Compare life insurance companies for 63-year-olds
How much life insurance do I need around age 63?
At age 63, you're probably on the cusp of retirement. Over the course of your working life, you might have paid down much of your debt, build wealth and acquired assets. This puts you in a unique position.
When you're working out how much life insurance to buy, first consider any outstanding debt and dependents who rely on your income. Then, factor in end-of-life expenses and estate planning.
What's my risk of dying in the next five years?
You've passed a few major milestones, and you can expect to tick off a few more. According to life expectancy data, if you're a typical, healthy 63-year-old man, your risk of dying within the next five years is 7.73%. For women, the number stands at 4.87%.
It helps to put this into context, so let's look at the average life expectancy in the US. A man who reaches his 65th birthday is likely to live until 84.3, and a woman can expect to hit age 86.6. These are averages; around a quarter of 65-year-olds will live to 90 and beyond.
When underwriting policies, life insurance companies take two major factors into consideration: age and health. As a relatively healthy 63-year-old, you can still qualify for term and permanent coverage with most insurers — though it's recommended you sign up sooner rather than later.
Odds of dying for a 63-year-old
| Within the next… | Man | Woman |
| --- | --- | --- |
| Year | 1.39% | 0.83% |
| 5 years | 7.73% | 4.87% |
| 10 years | 18.12% | 12.15% |
| 20 years | 50.03% | 38.28% |
| 30 years | 88.06% | 79.28% |
Bottom line
While 63-year-olds in good health can still qualify for good coverage and rates, the options can be limited. Most seniors opt for a 10- or 20-year term policy, which offers protection and peace of mind for their families if they die prematurely. Though it's less common, others invest in permanent policies that build cash value and offer monetary benefits while they're alive.
Life insurance is expensive. Before committing, compare life insurance policies to make sure you're signing up for the one that best suits your needs.
More guides on Finder