Finder is committed to editorial independence. While we receive compensation when you click links to partners, they do not influence our opinions or reviews. Learn how we make money.
Compare life insurance for 55-year-olds
Prep your finances for retirement and beyond
Get life insurance today
Compare your custom life insurance policies starting at $16/month.
Your information is secure.
Life insurance underwriting is complex and based on factors such as your age, health and lifestyle. When you hit your 50s, the rates increase year over year, and they usually jump even higher at 60 and beyond. If you need life insurance, the best time to buy it may be now, while you can still lock in a good premium.
What's the best life insurance policy for 55-year-olds?
We recommend: Term life insurance
While term life is the cheapest and most basic form of protection, it's a popular choice for those in their mid-50s. At this stage of your working life, you're probably in your financial prime and contributing to a 401(k) or IRA. A term policy offers your family a sense of security in case something happens to you and leaves you with the funds to plan for your own future.
If you're buying life insurance for estate-planning purposes, you might want to invest in a permanent policy. This type of coverage is more expensive, but it lasts a lifetime — so long as you make your payments on time. Most term policies give you the option to convert to a permanent policy by age 70, so there is some flexibility if your needs change.
Our top pick: State Farm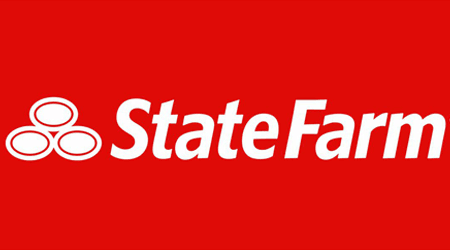 Finder Rating: 4 / 5
★★★★★
This brand isn't available on Finder yet.
Get quotes from similar companies on Finder.
Read review
$100,000 – $3,000,000
Coverage range
State Farm offers term life policies lasting 10, 15, 20 or 30 years, with coverage amounts between $50,000 and $3 million. It also sells specialized term policies that may suit your needs. These include a return of premium (ROP) policy that reimburses you for any premiums paid if you outlive your term, and a mortgage life insurance policy that aligns with your mortgage repayments. Finally, it offers a no-medical exam policy lasting 10 years.
| | |
| --- | --- |
| Coverage range | $100,000 – $3,000,000 |
| Term lengths | 10, 20, and 30 years |
| Issue age | 18 – 75 years |
| Medical exam required | Depends on policy |
How much is life insurance for 55-year-olds?
Though life insurers put a huge emphasis on age, you might still qualify for preferred rates. But you'll want to apply as soon as possible.
Your rate reflects your age, health, family history, occupation and lifestyle. However, our research suggests a 55-year-old man in perfect health can get $500,000 of coverage in a 20-year term policy for around $150.94 a month. The typical cost of that same coverage for a 55-year-old woman is around $107.71 a month.
But consider doubling your coverage if you can afford a little extra in premiums. According to our research, a 20-year term life policy with $250,000 of coverage from Protective Life — one of the most budget-friendly companies — tends to cost around $54.59 a month. If she wants to boost her coverage to $500,000, that same insurer might charge $98.97 a month — a price difference of $44.38 for double the coverage. And lifting her coverage to $1 million might cost $190.30 a month.
What's the cheapest life insurance provider for 55-year-olds?
Let's look at a 20-year term life policy with $250,000 of coverage. To find the cheapest life insurance companies for 55-year-olds, we assessed rates from 10 major carriers.
According to our research, the cheapest insurer for a 55-year-old nonsmoking man might be Pacific Life at $74.31 a month. For a smoker, Legal & General might charge $244.09 a month.
For a 55-year-old nonsmoking woman, Pacific Life tends to offer the lowest rates at $53.25 a month. If you smoke, Legal & General could charge $179.34 a month.
Estimated monthly costs for a 55-year-old
Monthly costs of a 20-year, $250,000 term life policy for a 55-year-old in perfect health
*Based on sample rates from Policygenius, August 2019.
Compare life insurance companies for 55-year-olds
How much life insurance do I need around age 55?
When you're working out how much life insurance to buy, assess your financial obligations now and in the future. You might have a mortgage or other loans, or you might be hoping to leave a legacy to your kids or grandkids. If you have more savings and assets than debt, be sure not to buy too much life insurance. Use our life insurance calculator to crunch the numbers.
What's my risk of dying in the next five years?
You have passed a few milestones, and you have more ahead of you. Based on our life expectancy data, a typical 55-year-old man's risk of dying in the next five years is 4.51%. For the average woman, it's 2.73%.
It helps to look at these figures alongside average life expectancy in the US. A man who reaches his 65th birthday can expect to live until 84.3, while a woman is likely to live until 86.6. Of course, these are averages; around a quarter of 65-year-olds will live past 90.
Though life insurers put a huge emphasis on age, you can still qualify not only for coverage, but preferred rates. The rates increase steadily as you move through your 50s, so if you're interested in taking up life insurance, you may want to apply soon for the best rate.
Odds of dying for a 55-year-old
| Within the next… | Man | Woman |
| --- | --- | --- |
| Year | 0.78% | 0.48% |
| 5 years | 4.51% | 2.73% |
| 10 years | 10.59% | 6.46% |
| 20 years | 29.35% | 20.01% |
| 30 years | 61.43% | 48.43% |
Life expectancy rates are merely calculations based on averages of mortality among specific population, gender and age groups. They do not predict the specific life expectancy of any one person - including you. If you're concerned about your overall health and risks, talk to your doctor or health professional.
Bottom line
Many 55-year-olds have built up some wealth and paid off a good chunk of their debts. The majority of people go for a term life policy that takes them up until their retirement, usually 10, 15 or 20 years. This gives them enough time to get their financial affairs in order, while assuring their loved ones they'll be taken care of if anything happens. Some policyholders in their mid-50s look at life insurance as an integral part of their estate planning and choose a permanent policy that builds cash value.
At this age, you have your pick of providers. To make an informed decision, compare life insurance policies before settling on one.
Read more on this topic