Finder is committed to editorial independence. While we receive compensation when you click links to partners, they do not influence our content.
Compare life insurance for 25-year-olds
Young, healthy applicants score the best life insurance rates — which makes your mid-20s a good time to buy a policy.
At age 25, you're most likely concentrating on your career, paying off loans, and trying to build up your savings. Life insurance might not be on your mind, but if you're interested in protecting your finances or families, now is the best time to purchase a policy. You could lock in a low premium in your mid-20s, and bump up your coverage for a few dollars a month.
What's the best life insurance policy for 25-year-olds?
We recommend: Term life insurance
Term life insurance is the simplest and cheapest type of coverage, making it the best choice for most 25-year-olds shopping for a policy. While it's cheap, life insurance is still an expense, so you want to ensure you buy a policy you can afford. With term life insurance, the premiums are predictable, so you know exactly how much you'll pay each month or year. And if something happens to you, your policy would kick in to take care of your loved ones and cover any debt, like student loans.
Our top pick: Haven Life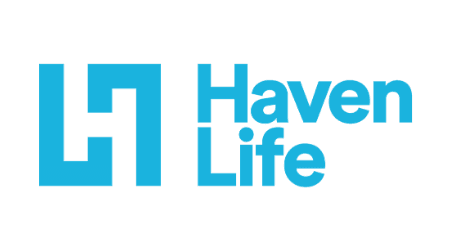 Finder Rating: 4 / 5
★★★★★
Get a quote
securely at Haven Life
Read review
$100,000 – $3,000,000
Coverage range
10, 15, 20, or 30 years
Term lengths
Millennials tend to gravitate towards companies that offer life insurance policies online. Haven Life has a seamless application process. It's mobile-friendly and takes around 10 minutes to complete, and if you're approved, your coverage could go into effect instantly. Backed by parent company MassMutual, the fintech insurer sells term life policies lasting 10, 15, 20 or 30 years. It stands out for allowing policyholders to add two common riders to their coverage.
| | |
| --- | --- |
| Coverage range | $100,000 – $3,000,000 |
| Term lengths | 10, 15, 20, or 30 years |
| Issue age | 18 – 64 years |
How much is life insurance for 25-year-olds?
The cost of life insurance is highly personalized, but two big factors that come into play are age and health. For this reason, your 20s are the best time to shop around for a policy. At this age, it's easy to qualify for low preferred rates.
The average cost of a $250,000, 20-year term policy for a nonsmoking man in perfect health is around $17.48 a month. For a nonsmoking woman in perfect health, the same amount of coverage would be around $14.56 a month.
What's the cheapest life insurance for 25-year-olds?
To find the cheapest insurer for 25-year-olds, we compared the rates for a $250,000, 20-year term life policy from 10 major carriers.
According to our research, Pacific Life offers the lowest rates for nonsmoking men at $15.66 a month. For nonsmoking women, Legal & General tends to charge $12.98 a month.
Smokers always pay more for coverage. A man could be charged $35.26 a month with Transamerica, while a woman might score a rate of $30.10 a month with both Transamerica and Legal & General.
Estimated monthly costs for a 25-year-old
Sample monthly rates for a 20-year, $250,000 term life policy for a healthy 25-year-old
*Based on sample rates from Policygenius, August 2019.
Compare life insurance for 25-year-olds
How much life insurance do I need in my 20s?
To calculate
how much coverage you need
, assess your financial responsibilities now and in the near future. Be honest about your needs, and think about student loans, existing debts, marriage and children. If you have aging parents, you might want to consider the costs of their care, too.
It's a good idea to review your policy as your situation changes. For example, if you buy a home, have a child or get a pay rise, you may decide to boost your coverage.
If you've gotten married, bought a house, or acquired assets or debt, you could consider buying a higher level of coverage. At age 25, the difference between double the coverage is just a few dollars a month. For example, for a healthy person in your 20s, you can get $250,000 in coverage for around $10 to $15 a month. bumping up your coverage from $250,000 to $500,000 typically only costs an extra $10 a month, and doubling that to $1 million is an extra $12 a month on average.
What's my risk of dying in the next five years?
With time on your side, a typical, healthy 25-year-old is expected to live a long life. For a man, the risk of dying in the next five years is 0.70%, and the figure for women is lower at 0.29%.
Odds of passing away for a 25-year-old
| Within the next… | Man | Woman |
| --- | --- | --- |
| Year | 0.13% | 0.05% |
| 5 years | 0.70% | 0.29% |
| 10 years | 1.48% | 0.67% |
| 20 years | 3.58% | 1.98% |
| 30 years | 8.21% | 5.00% |
Bottom line
While your priorities as a 25-year-old might be establishing your career, paying rent, and traveling, it's worth looking at life insurance. When you're young, fit, and healthy, you can qualify for low preferred rates — and for most types of policies, those rates are locked in.
Though it can be cheap, life insurance is still an expense. If you decide to explore life insurance when you're 25, shop around for the best policy with our comprehensive guide to life insurance.
More guides on Finder