Finder is committed to editorial independence. While we receive compensation when you click links to partners, they do not influence our opinions or reviews. Learn how we make money.
Life insurance for single people or parents
Learn how to protect your finances and those of your family when you're gone.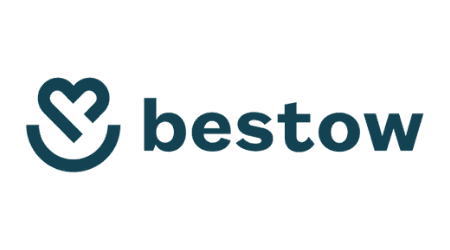 Up to $1 million coverage
Get covered in 10 minutes
No medical exam needed
Get quotes
A life insurance policy can shield your family from financial hardship if you pass away unexpectedly, and in some cases it pays out if you become will. Whether you're living alone or with children, it's important to make sure that you have the ability to tie up any potential financial loose ends.
How can life insurance help single people?
There are different types of life insurance, and what you're covered for depends on what kind of policy you have. Your coverage might pay out if:
You pass away suddenly. A traditional life insurance policy can help support any dependents and cover your debts and funeral costs, and pay for their own living expenses. If you don't have any dependents to worry about, final expense insurance costs less and pays out just enough to cover funeral and burial/cremation expenses.
You suffer a serious medical condition such as stroke or cancer. Critical illness insurance pays out a lump sum if you're diagnosed with a serious medical condition. The money can be used to help cover lost income, medical bills, nursing care and anything else you need to help you recover.
You're unable to work. If you're unable to work due to an injury or illness, disability insurance can pay out a percentage of your income on a monthly basis.
Compare life insurance for singles
What can life insurance cover?
Life insurance serves two purposes: it gives you the peace of mind knowing your family will be taken care of when you're gone, and it offers your loved ones a sense of financial security. These are just a few reasons why you might consider taking out a policy.
1. To support your kids and dependents
If you have children or other financial dependents, a life insurance policy can help them to maintain their lifestyles if you die prematurely.
2. To cover your funeral expenses
Having a final expense or life insurance policy can ease the financial burden on your loved ones while they're processing their grief. Even a basic funeral can cost thousands of dollars, when you factor in the ceremony, burial or cremation, transportation, and the wake.
3. To pay for outstanding debts
Any money you have in your bank accounts will be used to pay for outstanding debts before you can leave anything to your loved ones. This is particularly important if you have anyone listed as a co-signer on your debts.
If you have a mortgage that isn't paid off, your house could end up being repossessed by the bank. If anyone besides yourself is living in your house, consider whether they'd be able to make on-time payments without you.
4. To protect yourself in case of declining health
Even if you don't have any dependents or loved ones relying on you, it's a good idea to protect yourself against future changes to your health. A critical illness or disability policy can offer a source of income if you're sick or injured and can't work for a period of time.
How much life insurance do I need?
To figure out how much coverage to buy, look at everything you pay for now, and everything you anticipate to pay for in the future. Then, aim to take out a policy to match.
When you're crunching the numbers, consider these expenses:
Rent or mortgage payments
Outstanding debt — like student loans, car loans, or credit cards
Medical expenses
Childcare and college tuition
Aged care for elderly parents
Household maintenance costs — including utility bills, groceries and cleaning supplies
The best type of insurance for single people
The right policy for you comes down to your situation, and what stage you're at in your life.
Single adults without children
If the only person you need to take care of is yourself, you might not need a traditional life insurance policy. But if you think you might have children in the future, you may consider getting a policy now — the younger and healthier you are, the lower your rates will be.
Regardless of whether or not you're considering having kids, a term life insurance policy could help your family members financially if you pass away and leave debts or assets behind.
If you rely on your paycheck to survive, look into disability insurance — this will protect your income if you become ill or injured and cannot work.
Single parents with dependent children
Single parents need to consider their own financial situation, as well as their children's financial futures.
If you want to leave money to your children, look into a term life insurance policy. This is a simple, straightforward policy with a guaranteed death benefit. But since your children are still minors, naming them as beneficiaries is complicated because they won't be able to access the money right away. To ensure your kids can use the money to maintain the lifestyles they've grown accustomed to, set up a life insurance trust and appoint someone to manage the trust until your kids reach adulthood.
To protect your paycheck in case something happens to you, think about disability insurance. These policies come with a "waiting period" that can range from a few days to years. To choose a length, figure out how long you could survive on your savings.
Single parents with adult children
If your children are financially independent, you may be able to reduce the amount of insurance you have. But unless you have healthy savings and investments, you may want to keep some coverage to protect your family in the event of an unexpected death or illness.
If you want to leave a sum of money to your loved ones when you die, go for a traditional life insurance policy.
If you want to be able to withdraw cash from your policy to pay for medical expenses in case you get sick, critical illness insurance may be a good fit.
If you simply want to cover the costs of your funeral and burial, a final expense policy will do the trick.
Single retirees
Once you're retired, you don't need to worry about replacing lost income if you're unable to work. Most people significantly trim down their insurance coverage at this point. If you need life insurance, consider getting final expense insurance or preneed funeral insurance to cover burial costs instead of a term life policy.
How to compare life insurance policies
To find the policy that's right for you, factor in:
The level of coverage. Decide how much coverage you need before getting started so that you can compare policies with the coverage you need.
Discounts. You may be eligible for discounts if you bundle your life insurance with other insurance policies with the same company.
Exclusions and restrictions. As with all insurance plans, life insurance plans come with a number of restrictions and exclusions. Read all the fine print before choosing a policy to avoid any nasty surprises.
The premiums. If you've found multiple policies that fit your needs, compare them based on how much you'll have to pay each month.
Bottom line
How much life insurance you need and what type of policy is right for you depends on your income, dependents and lifestyle. But being single doesn't necessarily mean you don't need coverage. Compare life insurance policies to find one that's the right fit for your needs and budget.
Compare life insurance policies for single applicants
Frequently asked questions
Image source: Getty Images
Related Posts