Finder is committed to editorial independence. While we receive compensation when you click links to partners, they do not influence our opinions or reviews. Learn how we make money.
Life insurance for rock climbers
Most insurers consider rock climbing as an extreme sport — so expect higher rates.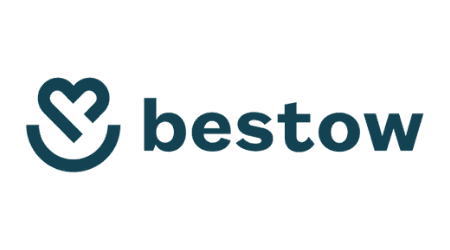 Up to $1 million coverage
Get covered in 10 minutes
No medical exam needed
Get quotes
If you count rock climbing among your hobbies, it's a good idea to get life insurance in case anything happens. You should prepare to pay more in premiums — but you can keep costs in check by modifying your hobby.
Can I get life insurance as a rock climber?
Yes. While most insurers view rock climbing as a high-risk activity or extreme sport, it's just one of many factors involved in the underwriting process.
However, keep in mind that premiums are typically more expensive for rock climbers than folks who stay planted on the ground. Most providers charge a flat extra fee per $1,000 of life insurance coverage for rock climbers. So if you buy a plan that has $250,000 of coverage, at the very least expect to pay an additional $250 in premiums per year.
What if I only do indoor rock climbing?
If you wear a harness and only climb indoors at a gym, you probably won't be charged extra.
How does rock climbing affect my life insurance rates?
Some insurers are more lenient than others. When assessing your application, your insurer will look at a range of factors related to your rock climbing:
The type of climbing you do. Rock climbing is a term that encompasses the entire spectrum from trail hiking and bouldering right up to canyoning and free climbing (climbing unroped).
Whether you climb alone or with a group. Climbing alone is considered highly dangerous, as there is no one to help you if you get into trouble.
How often you climb. Some insurers impose maximum limits on the amount of climbs you can do in a year.
How high you climb. Mountaineering can involve climbing at high altitudes, where altitude sickness can be a risk factor.
I rock climb professionally. Will this impact my rates?
Insurers may choose not to cover you at all if you climb in a professional capacity. This is because the more often you climb, the higher the statistical likelihood that you will have an accident.
How can I get a lower life insurance rate as a rock climber?
There are a few ways to reduce your premium:
Add a rider to exclude death while climbing. Some providers will insure you at regular rates, as long as they don't have to pay the death benefit if you die while climbing. Ask an agent about whether that's an option.
Climb shorter mountains. The higher the rock, the higher the risk. Staying closer to the ground may result in lower rates.
Limit the amount of time spent climbing. More time spent climbing leads to a riskier profile. Cutting down on time spent up in the air may equal lower premiums.
Mention certifications or special training. It's good to show you're qualified and have extra safety knowledge to match your adrenaline cravings.
Equip yourself for safety. An underwriter might call to ask what kind of safety equipment you climb with. Arming yourself with the best tools for safety could reduce your overall risk.
Approach easier peaks. Your insurer might ask about your experience level, and what kinds of mountains you climb. A history of tamer climbs could help lower rates.
Buy two policies. While you've got to be honest in both applications, consider buying one big benefit policy with a rider that excludes death while climbing, and another smaller benefit policy that includes death while climbing. Your loved ones will be covered regardless, though you'll only pay a flat fee on the cheaper policy.
Reduce your benefit amount. Since most life insurance for rock climbers is determined by a flat fee per $1,000, reducing your overall benefit amount could work wonders for lowering the cost of premiums.
Improve your overall health. If you can't imagine adjusting your climbing habits, it may be smart to think about other factors within your control. For example, eating healthier and cleaning up bad habits could influence rates too.
Keep in mind that a rock climber will be viewed in the best light by an agent that's schooled in rock climbing vocabulary or a provider that specializes in high-risk coverage.
What information will my insurer require?
There are a number of questions an insurer may ask you in relation to your rock climbing activities. Your answers will help determine the level of risk you represent. They may ask you about the following:
Your training and level of experience
Your age and level of physical fitness
Any climbing licenses or qualifications you have
Any memberships of climbing associations or clubs
How many times you climb in a year
Participation in competitions or record attempts
Whether you are a recreational or professional climber
The type and extent of safety equipment you use
Compare life insurance companies
The risks of rock climbing
Even if you take every precaution when you go rock climbing, it is still a dangerous sport and things can go wrong that are completely out of your control. Common risks faced by rock climbers include the following:
Falling rocks can strike you from above and knock you from the cliff face.
Climbing ropes can be compromised and possibly severed on sharp rock edges.
The weather can suddenly turn bad, trapping you on a mountain or making a descent impossible.
You can miscalculate the time available and run out of daylight while still climbing.
Anchors that have not been properly rigged can give way, causing you to fall.
Injury and death statistics for rock climbing
Rock climbing is the world's fastest-growing adventure sport, so accident statistics will no doubt grow along with its popularity. But if you look at research carried out over the past few years, some trends are already apparent.
According to a 2014 study entitled Accidents in North American Mountaineering, the biggest contributing causes to climbing accidents in the US between 1951 and 2012 were: climbing without a rope, overestimating one's abilities, and not having adequate protection and equipment. The major types of injuries incurred were: fractures, lacerations, sprains and bruises. As far as fatalities are concerned, a study by the Rocky Mountain Rescue Group (RMRG) in Boulder, Colorado found that the majority of climbing fatalities in Eldorado Canyon State Park occurred as a result of lead fall, lowering off ropes and rock falls.
From 1998-2011, 23 people died from rock climbing in Eldorado Canyon State Park alone.
Bottom line
The price of life insurance for rock climbing is determined by how much time you're up near the sky, as well as your skill level and overall safety. Compare life insurance companies who specialize in covering high risk individuals to find the best rate.
Frequently asked questions
Related Posts