Finder is committed to editorial independence. While we receive compensation when you click links to partners, they do not influence our opinions or reviews. Learn how we make money.
Compare life insurance for 35-year-olds
Protect your family and assets with affordable premiums and wide coverage if you have a healthy budget
Get life insurance today
Compare your custom life insurance policies starting at $16/month.
Your information is secure.
When you reach your mid-30s, you may have a home, assets or debt to your name, or a family depending on you for financial support. The good news is, life insurance is very affordable at this age and a good way to protect your loved ones should something happen to you. As a typical, healthy 35-year-old, you're likely to be privy to low premiums and preferred rates. What's more, you can probably boost your coverage for as little as a few extra dollars a month.
What's the best life insurance policy for 35-year-olds?
We recommend: Term life insurance
Term life insurance is the ideal policy for someone in their mid-30's because of its practicality and affordability. At this stage in your life, you've likely married, had children, and/or taken out a mortgage. A term policy can guarantee financial protection for your family and assets in the event that something happens to you. And because the chances of you outliving your policy are high, life insurance carriers will typically offer a healthy 35 year old very low premiums that you can lock in for years to come.
Our top pick: LadderLife™ Life Insurance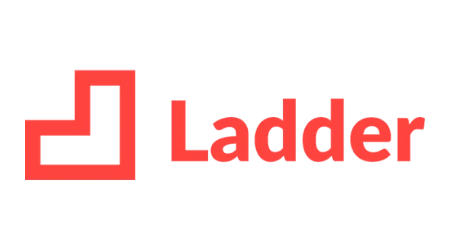 Finder Rating: 2.5 / 5
★★★★★
Get a quote
securely at LadderLife™
Read review
$100,000 – $8,000,000
Coverage range
Ladder is a fintech insurer that offers on-the-spot underwriting for 10-, 15-, 20-, 25- and 30-year term life policies. If you're approved, your coverage could go into effect immediately. The insurer issues policies with a face value between $100,000 and $8 million, and allows policyholders to increase or decrease their coverage as their needs change. It's fully digital, so you can do everything online — which is a major draw for 30-somethings.
| | |
| --- | --- |
| Coverage range | $100,000 – $8,000,000 |
| Term lengths | 10, 15, 20, 25 or 30 years |
| Issue age | 20 – 60 years |
How much is life insurance for 35-year-olds?
The 30 to 39 age bracket is a popular time to apply for life insurance, and for good reason: You're young enough to qualify for a low premium, and you probably have the funds to apply for a higher amount of coverage.
Life insurance rates are tailored to the individual, but let's talk averages. If you're a nonsmoking man in perfect health, the typical cost of a $250,000 20-year term policy is just $19.15 a month. A woman would pay a little less for the same amount of coverage: $16.86 a month.
At 35, the difference between a quarter- and a half-million dollars of coverage for a 20-year term life policy comes down to a few dollars. Let's use a 35-year-old nonsmoking woman as an example. According to our research, Pacific Life — one of the most budget-friendly companies — might charge $14.86 for a month for a $250,000 policy. To double that coverage to $500,000, Pacific Life tends to charge $22.99 a month, a price difference of less than $10. And to boost it to $1 million, the price is $38.33 a month.
What's the cheapest life insurance provider for 35-year-olds?
To figure this out, we compared the costs of a $250,000, 20-year term life policy from 10 major carriers. For a nonsmoking 35-year-old man, Pacific Life offers the cheapest rates at $16.76 a month. The insurer is also the most cost-effective option for women, charging $14.86 a month.
As always, the rates for a smoker are higher. Men might score a rate of $46.01 with Transamerica, while women could be charged $39.10 a month with Legal & General.
Estimated monthly costs for a 35-year-old
Monthly costs of a 20-year, $500,000 term life policy for a 35-year-old in perfect health
*Based on sample rates from Policygenius, August 2019.
Compare life insurance policies for 35-year-olds
How much life insurance do I need at age 35?
When you're working out how much life insurance to buy, consider what you pay for now and what you predict you'll be paying for in the future. To crunch the numbers, consider any financial obligations, such as outstanding student loans, a mortgage, or children. Then, aim to take out a policy that can cover those costs. You can use our calculator to see exactly how much coverage to buy.
Life insurance is highly personal, so it's smart to review your policy as your circumstances change, like if you buy a new home, have a child, start a business or get a promotion.
What's my risk of dying in the next five years?
A healthy 35-year-old can expect to live a long life. Based on our life expectancy data, the risk of dying within the next five years is low at 0.93% for men and 0.54% for women.
Living in the US, the life expectancy rate is in your favor. A man who reaches his 65th birthday is likely to live until 84.3, while a woman can expect to hit age 86.6. What's more, about a quarter of 65-year-olds will live past the big 9-0.
Odds of dying for a 35-year-old
| Within the next… | Man | Woman |
| --- | --- | --- |
| Year | 0.17% | 0.09% |
| 5 years | 0.93% | 0.54% |
| 10 years | 2.13% | 1.32% |
| 20 years | 6.83% | 4.35% |
| 30 years | 16.69% | 10.54% |
Life expectancy rates are merely calculations based on averages of mortality among specific population, gender and age groups. They do not predict the specific life expectancy of any one person - including you. If you're concerned about your overall health and risks, talk to your doctor or health professional.
Bottom line
At age 35, you're probably in the market to protect a family or financial assets. You may also have some debt to your name, such as a mortgage or student loan, that you don't want being transferred to someone else in case of a tragedy. Those are among the major motivators for a 35-year-old taking out a life insurance policy, and the low monthly premiums can often swing those sitting on the fence.
If you decide to purchase life insurance, it will be tailored to your situation and financial goals. Before signing the dotted line, compare providers with our extensive guide to life insurance.
Frequently asked questions
The most common mistake is buying too little or too much coverage. Before taking out a policy, the key is to assess your financial obligations now and in the future, and adjust your coverage according to that. To figure out how much life insurance you need, work through the points above.
Many people rely on the policy they have through their employer, but if you have a family or dependents, this often isn't adequate. Usually, group insurance only offers a base level of protection, though you can supplement this by paying extra.
Other mistakes include forgetting to name or change a beneficiary, like in the event of divorce, adding unnecessary riders to your policy and bundling retirement savings with life insurance. IRAs and 401ks protect your future, while life insurance sets up your family's future.