Finder is committed to editorial independence. While we receive compensation when you click links to partners, they do not influence our content.
How to get life insurance with epilepsy
It's possible to qualify for coverage — but you'll likely have to pay higher premiums.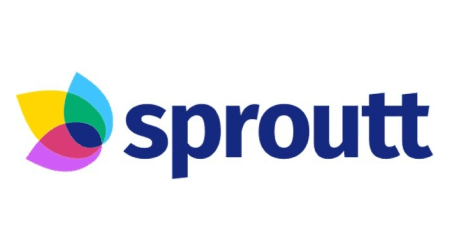 Quotes from 40+ top insurers
Up to $10 million in coverage
Skip the medical exam
Get quotes
Medical advancements and new treatments have made it more possible to control many types of epilepsy. But insurers can still be wary about offering life insurance coverage, meaning you may have to deal with pricey premiums.
Can I get life insurance if I have epilepsy?
Possibly, but it's not guaranteed. Some insurers will extend coverage to people with a history of epilepsy, though you may have to pay a higher premium. Your chances of getting approved depend on what type of epilepsy you have, how often you have seizures and what other health risks you face.
Consider talking with an insurer before filling out an application to find out if they automatically deny coverage to applicants with epilepsy. Focusing on insurers who are willing to consider all aspects of your condition can save you time and increase your chances of approval.
Questions you'll typically be asked by an insurer
Along with standard medical questions about your history and current health, expect to be asked specific questions about your epilepsy, such as:
Is there a family history of epilepsy?
What type of seizures do you have?
How often do you have seizures?
When was your last seizure?
What medications are you currently taken?
When were you last hospitalized?
Is your epilepsy caused by an underlying condition or injury?
Why do I need to disclose so much information?
Life insurance companies base premium prices on risk, or how likely it is that they'll need to pay out a claim. Failing to report any medical conditions accurately can result in any potential claims being denied — even if you've faithfully paid your premiums.
Confronting invasive questions about your epilepsy can stir up fear, frustration and other unexpected emotions. Consider talking to your loved ones if you need support when answering health-related questions or undergoing medical exams. And remember: You are not your diagnosis.
How to compare policies
When comparing insurers, factor in:
The monthly cost of premiums
The amount of coverage
What types of insurance you're eligible for
Any waiting periods
Any exclusions or restrictions
What can I do if I'm denied?
If your application is denied, talk to the insurer and get as much information as possible about why. Once you know why you were denied, you have several options moving forward:
Apply to another insurer. If your denial was based on specific standards of the insurer you applied with, you can try getting coverage with another insurer.
Wait before reapplying. If you've recently changed medications, been hospitalized or had a seizure or increase in frequency of seizures, you may be more likely to be approved if you wait. Life insurance companies are more likely to approve someone who has had their condition under control for a year or more.
Consider other types of insurance. If you're denied by multiple insurers or even after waiting, you may want to consider getting a different type of insurance.
Other types of insurance
Aside from traditional life insurance, you may also want to consider:
Compare life insurance providers
Bottom line
Getting life insurance if you have epilepsy can sometimes be more expensive or require additional medical underwriting, but it's not impossible. Compare insurance companies to find one that fits your needs.
Frequently asked questions
More guides on Finder