Finder is committed to editorial independence. While we receive compensation when you click links to partners, they do not influence our content.
How to get life insurance with skin cancer
Those in remission can likely qualify for coverage.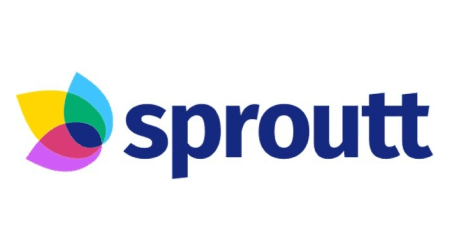 Quotes from 40+ top insurers
Up to $10 million in coverage
Skip the medical exam
Get quotes
According to the CDC, skin cancer is the most common type of cancer in the US. It's also one of the most survivable, which means that most people who have been successfully treated will be able to qualify for life insurance.
Can I qualify for life insurance after being diagnosed with skin cancer?
Probably, but your eligibility for life insurance will depend on what type of skin cancer you had, how early it was detected and whether it was successfully treated. Most insurers will deny coverage to applicants who are currently undergoing treatment for any type of cancer.
If you're in remission and/or your cancer was successfully treated, you'll likely be able to get coverage. Many forms of non-melanoma skin cancers are considered to be very low risk and won't affect your ability to get life insurance at all, particularly if your cancer was caught early.
If you were diagnosed with melanoma, you may be able to get coverage — though you may have to pay higher premiums. Some factors considered by insurers include the specific type of skin cancer you had, the stage and grade of your cancer, when you were diagnosed, when your last treatment was and your risk factor for getting skin cancer again.
Questions you might be asked when you apply
Your insurer will likely ask you a number of questions about your diagnosis when you apply. Confronting invasive questions about your cancer can stir up fear, worry and feelings you might've thought behind you. Consider leaning on your loved ones if you need support when answering health-related questions and confirming the details your insurer is asking for.
Questions you may be asked include:
Do you have a family history of cancer? If so, provide details about the family member and the age of onset.
Did the skin cancer lead to a death in your family?
What type of skin cancer did you have?
Where was it located?
Did your cancer spread? If so, did it spread to your lymph nodes?
Has the area been treated or removed? Was it removed by laser, frozen off, burned off or surgically removed?
If surgery was involved, provide the pathology results.
If the skin cancer was not removed, provide reasons why not.
Do you have any follow-up appointments? If so, how often do you follow up with your doctor?
Were you hospitalized for this condition?
What is the contact information for your doctor?
How common is skin cancer?
According to the CDC, skin cancer is the most common type of cancer in the US. While melanoma, the most serious type of skin cancer, is less common overall, it's still one of the top 10 most common cancers.
Data
| Type of cancer | Number of cases |
| --- | --- |
| Female breast | 242,476 |
| Lung and bronchus | 218,527 |
| Prostate | 183,529 |
| Colon and rectum | 140,788 |
| Melanoma | 80,442 |
| Urinary and bladder | 73,067 |
| Non-Hodgkin's lymphoma | 67,522 |
| Kidney and renal pelvis | 61,816 |
| Corpus and uterus, NOS | 54,644 |
| Thyroid | 48,761 |
Critical illness insurance and skin cancer
Critical illness insurance is a type of life insurance that pays out a lump sum when the insured is diagnosed with a serious medical condition. The money can be used to help offset the cost of care, missed work, medical copays and anything else.
Many critical illness policies will pay out if the insured is diagnosed with skin cancer, but there are often requirements you'll need to meet. For example, some insurers will only pay out for melanomas or metastatic cancers.
If you're interested in adding a critical illness benefit to your life insurance policy, talk with your insurer to find out more about what it covers, when it pays out and what exclusions you need to be aware of.
Getting checked regularly
Early detection of skin cancer is vital, and can significantly increase your chance of successfully treating the disease. According to the American Academy of Dermatology, the five-year survival rate for melanoma that's detected before it spreads is 99% — but it gets more dangerous the longer it goes undetected.
According to The American Cancer Society, most doctors recommend a skin evaluation at least once a year if you're at low risk. If you've had skin cancer before, or are considered to be at high risk for getting it, talk with your doctor about how often you should get checked out.
How to examine your skin
Aside from skin checks with your doctor, it's also a good idea to check your skin yourself at least every three months.
Look for any new oddly shaped or colored moles or lumps on your skin using the ABCDE guidelines. You also should carefully track the current moles that you already have on your skin and take note of any changes.
If anything on your skin looks suspicious, make an appointment with your doctor or dermatologist.
Compare life insurance providers
Bottom line
If you've been diagnosed with skin cancer or if you have a family history of skin cancer, it won't automatically disqualify you from getting a life insurance policy. Compare life insurance companies to find one that fits your needs, and talk with your preferred insurer to learn more about how your medical history will affect your insurance premiums.
Frequently asked questions
More guides on Finder