Finder is committed to editorial independence. While we receive compensation when you click links to partners, they do not influence our opinions or reviews. Learn how we make money.
Liberty Mutual car insurance claims
File your claim in a flash using this insurer's tech-savvy website or app.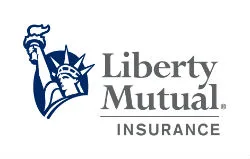 Accidents happen. Liberty Mutual tries to take some of the stress out of the aftermath of an accident, whether you're at fault or not. Liberty Mutual's claims process is all about convenience. You can file one 24/7 online, on the app or over the phone. Plus, it has tech-savvy tools to make the process easier, like Express Estimates and photo guides.
How do I make a claim with Liberty Mutual?
Convenience is one of Liberty Mutual's major selling points, and it's clear in the claims process. Open 24/7, its claims department offers three ways to file a claim.
How to file a claim online
You can file a simple claim in five to 10 minutes, and use the portal to add incident photos, find a repairer and view status updates. Here are the steps once you're on the Liberty Mutual website:
Click Claims from the home page, then select the blue File a claim button.
From the drop-down menu select if you are a Liberty Mutual customer or filing against one.
If you're a customer you'll be directed to your customer login.
If you're filing against a Liberty Mutual customer enter policy number and last name of the customer involved in the incident then click Continue. If you don't have this information call 800-225-2467 for support.
How to file a claim using the app
You can download the Liberty Mutual app from the Apple store, or on Google Play for Android users. The app allows you to file and manager claims with these features:
Request repair estimates
Claim filing in five minuets
Get roadside assistance
Upload incident photos
Manage existing claims
How to file a claim by phone
You can call the claims center at 844-825-2467. Be sure to have any relevant paperwork and personal information handy.
What information do I need to make a claim with Liberty Mutual?
Resolve your claim quickly with an agent, online or through the app with:
Your personal information, including your name, phone number and address.
The ate, time, location and description of the accident or incident.
The make and model of all vehicles involved.
A description of damages.
Names, phone numbers and addresses of all drivers, passengers and witnesses.
Names, policy numbers and phone numbers for other insurance companies.
Photos of the accident scene and all vehicles involved.
Police report number and officer name, if emergency services responded.
Does Liberty Mutual let me choose my repairer?
Yes. However, Liberty Mutual's Guaranteed Repair Network includes 2,000 preferred partners across the US, offering priority service, a 100% guarantee on the repairs and a streamlined payment process.
What's the Liberty Mutual claims process like?
Liberty Mutual has a dedicated claims team and customer service representatives around the country.
File your claim. You're assigned a unique claim number that you can use to track the progress of your claim. Send documentation and photos to Liberty Mutual through the app, online claims center, text or email.
Schedule damage review and repairs. After you file a claim, you'll need a professional assessment of the damage to your car before it can be repaired. If you use the Accident and Roadside Support feature on the app from the scene, it prepopulates that information in the claims submission form online.
Investigate the claim. While the damage to your car is evaluated, a Liberty Mutual rep may contact other drivers, passengers and witnesses for their account of the accident and request police reports.
Repair your car. When Liberty Mutual approves the estimate, your claims representative works with your repair shop, updating you on your car's repair status. Take your car to a repair shop in Liberty Mutual's Guaranteed Repair Network or one of your choice.
Settle your claim. In most cases, the insurer pays the repair shop directly. Otherwise, you'll receive payment to your bank account, on a debit card or as a check in the mail.
For straightforward claims, Liberty Mutual pays damages up to your policy limits, less any deductibles. If you use a repair shop from its network, your repairs are guaranteed for as long as you own the vehicle.
What happens after I make a claim with Liberty Mutual?
After you file a claim, you'll get a confirmation email and can expect to hear from a Liberty Mutual claims representative within 48 hours.
Your claim might not be covered under standard policy exclusions. View your policy online by logging in to your customer account and using the Liberty Mutual Coverage Compass. It's a nifty tool that outlines what your policy does and doesn't cover.
To dispute your claim resolution, contact Liberty Mutual's customer service. If you're still not happy with the way your complaint is handled, consult a lawyer or ask your state insurance department to investigate the issue.
Will my rates go up after a claim?
Not necessarily. Your rates won't go up if you added accident forgiveness and you've been accident free for five years, except in California.
If Liberty Mutual raises your rates, the new rate won't go into effect until your existing policy ends. You'll receive notification by mail 30 to 60 days before your policy is up for renewal.
Get the cheapest quotes
Compare car insurance companies near you.
Your information is secure.
Bottom line
A major insurer, Liberty Mutual has the human and financial resources to address and pay out claims through a process that's underpinned by convenience.
File and monitor your claim online or through Liberty Mutual's app. And take advantage of tech-savvy tools like Express Estimates. Some customers say that while it's easy to report a claim, the process that follows could be more supportive.
To get the best possible policy, compare car insurance providers to find the best fit for your needs.
Frequently asked questions about Liberty Mutual claims
Get the cheapest quotes
Compare car insurance companies near you.
Your information is secure.
More guides on Finder