Finder is committed to editorial independence. While we receive compensation when you click links to partners, they do not influence our content.
Lenovo Smart Display review
A Google-Assistant-compatible smart speaker with a larger display.
Pros and cons
Nice visual design
Robust speakers
Large display works well for YouTube.
Integration with smart home devices
Integrated camera for Duo calling
Expensive
Camera feels a little intrusive.
Lack of wider video support
We got the first look at the Lenovo Smart Display at last year's Google I/O conference. In the meantime, Google launched into the space with the Google Home Hub, and Amazon offered up its own take with the Amazon Echo Show.
Lenovo is by no stretch a "small" company, but how does its take on a smart display fare against the respective platform holders?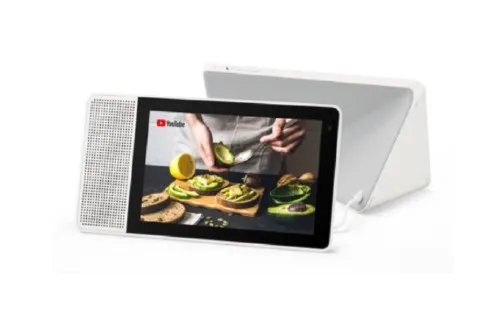 Lenovo Smart Display
from Walmart
Shop now
Design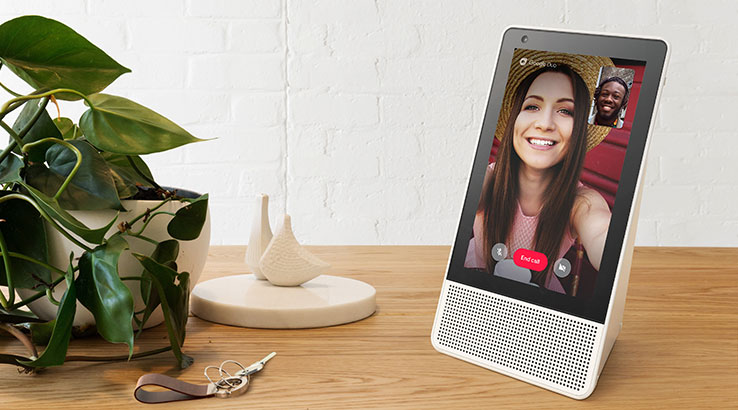 Unique design for a screen-based product
Large display screen
Prominent speaker
The Lenovo Smart Display stands out no matter where you put it, thanks to the inclusion of a pretty hefty 10.1-inch display. Where devices like the smaller Google Home Hub hide the speakers to maximize screen impact, Lenovo instead opted to place the primary speaker array to the left side of the display.
From the front, the Lenovo Smart Display actually looks like a rather cheap and small portable TV. But the bamboo-backed stand at the rear gives the device a more sophisticated look. This triangular base also puts the Lenovo Smart Display in portrait mode, though this option is only supported for video calling.
That said, the Lenovo Smart Display has a 10.1-inch, 1,920 x 1,200 pixel display that's bright and clear, whether you're using it for simple Google queries or watching YouTube on it. The size makes it easier to see from across a large room than the Google Home Hub. Physical controls are minimal, with top-mounted volume buttons and a switch that disables the onboard microphone. There's also a sliding switch on the side to turn the onboard camera on or off.
Lenovo Smart Display: Speaker and video quality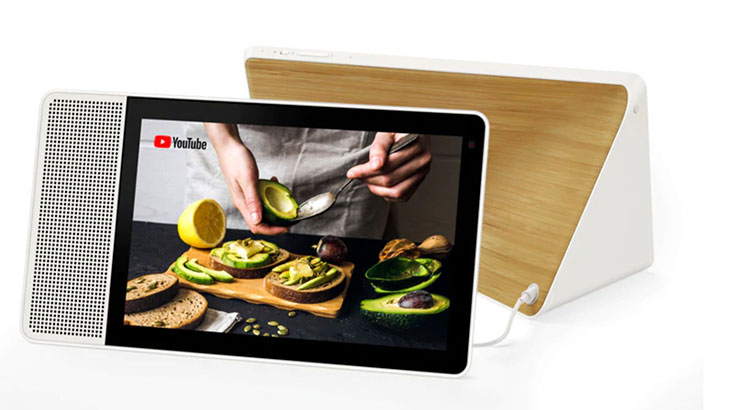 Speakers fill a room.
Microphone pickup works well.
Display makes a great photo frame.
Video is easy to watch, but content options are limited.
The front-facing speaker on the Lenovo Smart Display has plenty of output volume, easily filling a room. But it's not up to the kind of audio quality you'd get out of the Google Home Max or Apple HomePod.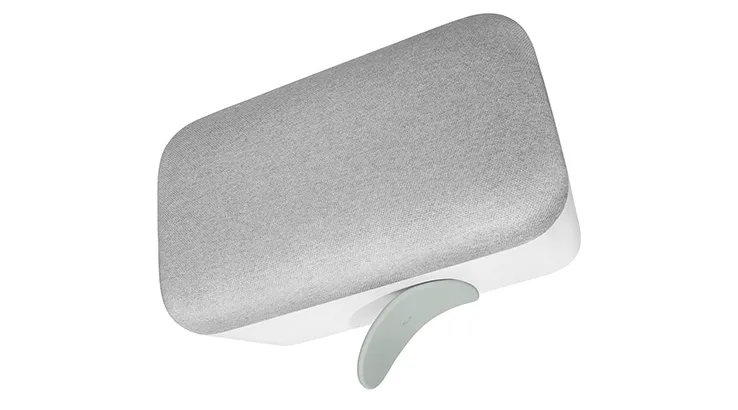 Buy Google Home Max Chalk
from The Good Guys
Control your home with your voice while listening to music at high quality using the powerful Google Home Max.
View details
The Lenovo Smart Display screen is roughly the same size as the Amazon Echo Show 2nd Gen's screen, but it supports YouTube. However, there's no support for other video streaming services on the Lenovo Smart Display — and a screen this size begs for more content.
Where the Lenovo Smart Display does stand out is the onboard camera that allows video calling via Google Duo. Again, it would be nice if it supported other calling formats, but if you live in a Duo world, this is a nice inclusion. The larger display screen makes it much easier to manage family video calls, for example, than trying to cram around a single Android phone screen.
Lenovo Smart Display: Smart home quality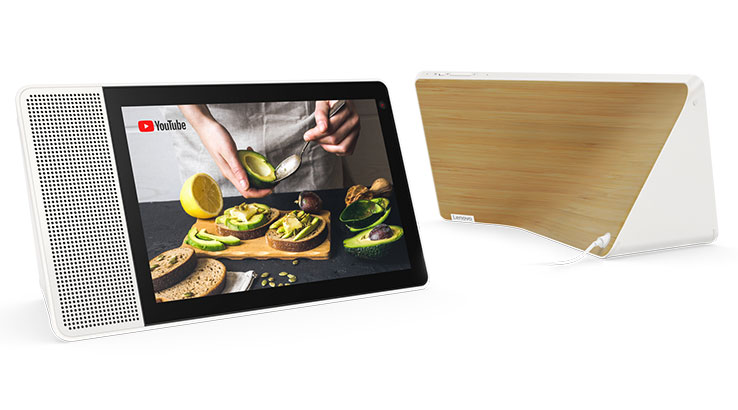 Wide variety of smart home devices supported
The Lenovo Smart Display runs on Google's Android Things platform and is set up via the Google Home app on a compatible device. You can swipe down from the top of the screen to access linked devices and commands. And if you have a Google Nest Camera, you can stream video to the Lenovo Smart Display — though support for other video cameras or video doorbell is patchy.
Lenovo Smart Display: Verdict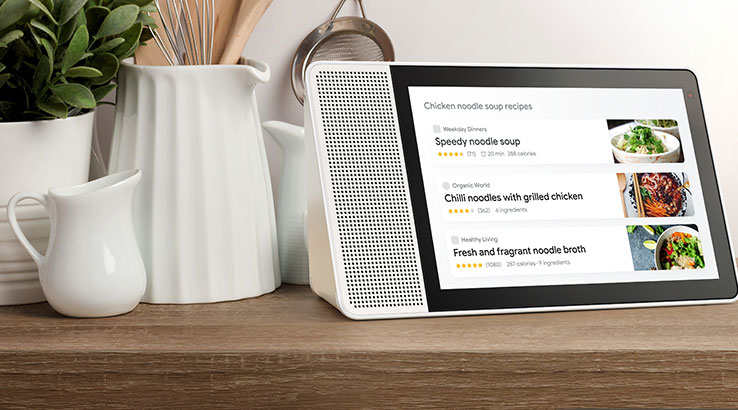 A good buy if you want a larger smart display device
It still feels like a niche in search of a reason.
The Lenovo Smart Display offers slightly different features than the Google Home Hub, but the main difference is the display size. That's great if the Home Hub is too small for your needs, but it still feels like this device needs a purpose. If you want a smart speaker, there are plenty of those available at lower price points. There's definitely scope for a visual display to make smart home accessories even more useful, but it seems like we're still waiting for that functionality to truly emerge.
Lenovo Smart Display: Pricing and availability
The Lenovo Smart Display currently sells in the US for $199.
Lenovo Smart Display: Alternatives
If you're happy with a smaller device or don't want or need the camera, then the Google Home Hub is worth a look.
If your smart home platform of choice is Amazon Alexa rather than Google Assistant, you can opt for the similarly-sized Amazon Echo Spot or the considerably larger Amazon Echo Show 2nd Gen.
Specifications
Product Name

Lenovo Smart Display
Assistant

Google Assistant
Wireless network

802.11b/g/n/ac (2.4GHz/5Ghz)
Weight (grams)

1200g
Height

173.87mm
Width

311.37mm
Depth

67.3mm
Speaker information

2″ 10W Full Range Speaker​ 2 x Passive Tweeters
Bluetooth

Yes
Audio out

No
Water rating

NA
Images: Lenovo