Lendr introduces new instant-access debit card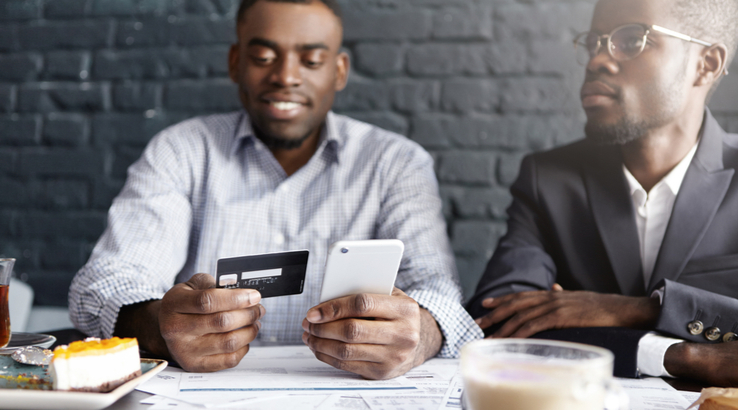 You can now get instant debit card access to your business loan, and a line of credit is in the works.
Online business financing company Lendr released a new debit card for small and mid-size businesses on Tuesday. The card allows business owners to get instant access to funds through a virtual Mastercard and a traditional plastic card.
It announced the launch Monday during the opening of the LendIt Fintech USA conference. LendIt is one of the largest annual events for the financial services industry.
Currently, Lendr only offers a prepaid debit card, meaning that even repeat borrowers need to get approved for a Lendr business loan first – which can take two hours – and then receive funds within 24 to 48 hours.
Once approved, business owners can load up to 50% of their loan amount onto a virtual debit card, which they can use online immediately. They'll receive a physical debit card in the mail within about five days, which they can swipe at stores.
Repayment works the same way as any Lendr loan, with daily or weekly repayments through a plan the borrower agrees to when signing up for the card.
While Lendr's card now works as an extension of its business loans, the company plans on moving toward providing instant funding to business owners.
"In the early stage, it's going to be a prepaid card, but down the line we're going to have the ability to autofund in real time," Lendr vice president Peter Finn told finder.
"At some point, it's going to be a line of credit so they (business owners) can extend and have a renewal on their card," Lendr co-founder and CEO Tim Roach said.
Lendr specializes in merchant cash advances, though it has plans to move toward traditional business term loans and even medical loans and personal lines of credit in the near future.
A growing trend
Lendr's announcement came as part of a growing trend of lenders offering borrowers instant access to funds through debit cards.
Business lender Kabbage has a similar debit card that borrowers can swipe virtually and in stores to draw from their line of credit, automatically creating a six-month term loan for that amount.
Both Kabbage and Lendr used the same third party, Marqeta, to design their cards. Marqeta is an online platform that lenders can use to design debit cards for their borrowers.
It's worked with several other online lenders, including Avant. Visa and Ingo also offer similar products for consumers.
Fast access to funds and responsible spending
Why get a business debit card? To business owners, a large part of the appeal might be exactly how easy it is to use.
"I think the idea that Kabbage had — and they've had it for a while — is they're doing it the same reason that we're now doing it: access to the business owner so they can have seamless capital when they need it," Roach said.
"Having that card in their wallet available to them would come in handy for any business," Finn told finder.
On top of this, it allows the lender to track and report back on businesses' spending habits. Lendr plans to send a spending report to its borrowers each month, which it hopes will help clients spend and run their businesses more intelligently.
"It's also great for being able to look at how you're spending, your spending habits, your spending patterns, your spending trends, when you spend your money — at the beginning or end of the month," Roach said.
For Lendr, having access to the customer's spending habits means that it has one more point of data that it can use to come up with the borrower's rates, rather than turning to traditional credit scores.
This could open up Lendr's financing options to businesses that typically have a hard time getting approved for a loan due to low business owner credit scores or trouble meeting other eligibility requirements.
Online lenders like Lendr increasingly see credit scores as outdated and an unreliable predictor of whether or not a borrower is going to default. Instead, they prefer to look at different indicators of a business' financial health, like shipping records or fuel costs.
"There's some secret sauce in our data," Roach said when asked what specific types of data Lendr looks at, adding that it can vary depending on the industry.
But the company's vice president pointed out that Lendr is generally more flexible than your average bank.
"As long as it's been in business for a year and they have great cash flow, greater than $10,000 a month in revenue, we're willing to work with that business — or at least try to figure out a way how we can help them out and get them some working capital," Finn said.
Lendr is a Chicago-based fintech company that launched in 2011. It specializes in working capital loans for small and mid-size businesses, mostly in the form of merchant cash advances and invoice factoring. Its merchant capital advances allow business owners to pay back their loan with daily automatic withdrawals from a percentage of their earnings.
Learn more about and compare your business loan options in our guide to business financing.
Picture: Shutterstock