Lendio to expand bookkeeping platform and more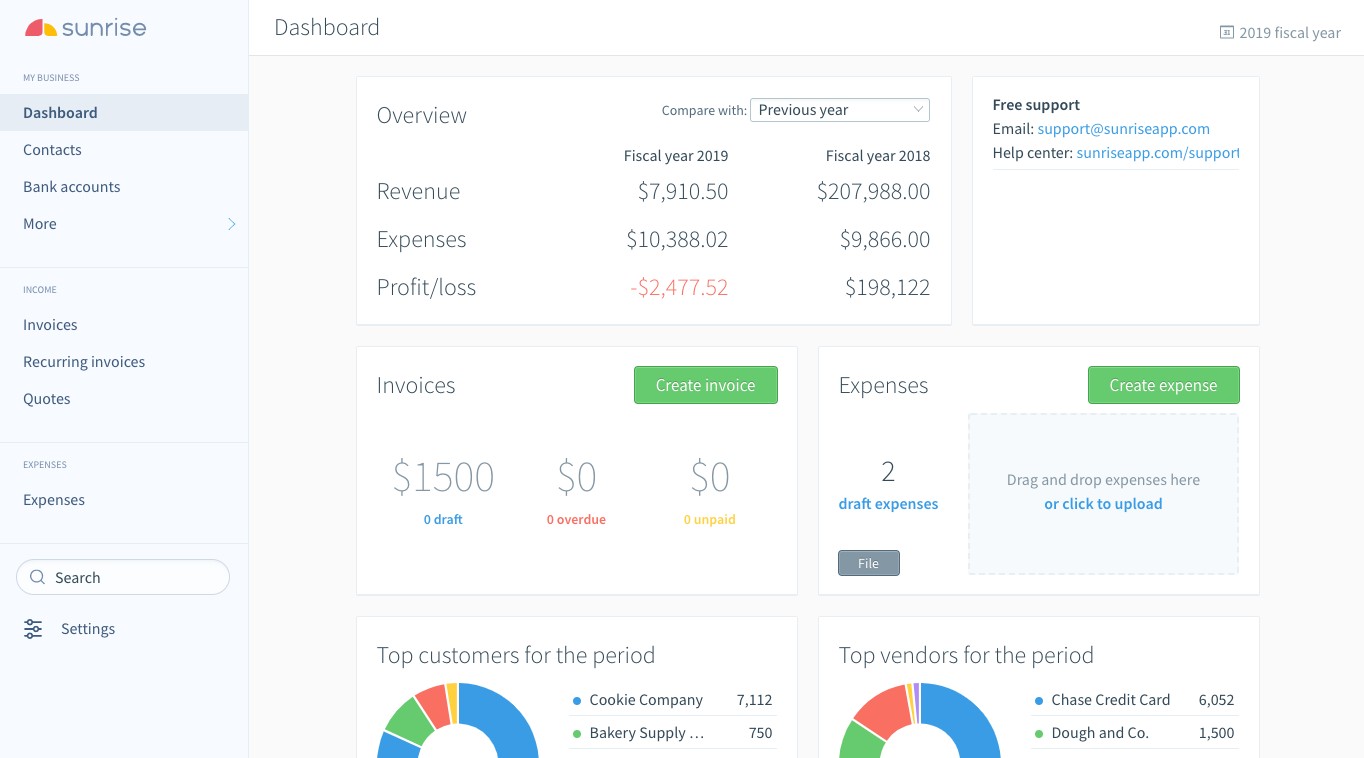 The online marketplace has plans to expand its cash flow tool to help businesses get loans.
Lendio plans on using part of $55 million in new capital to expand its new bookkeeping platform, Sunrise by Lendio, among other services to make funding more accessible to small business owners, it said Wednesday.
Lendio is a free online business loan marketplace that uses artificial intelligence to streamline the application process, from finding the right type of loan to applying with a lender. It also offers other services to increase small business owners' access to funding.
Sunrise launched last July as a free service that helps small businesses manage invoices, put together financial reports, track expenses and more. And it notifies owners when they're eligible for a loan — something you won't find with most cash flow analysis tools.
"We want to make the lending market more efficient, more automated, with more instant offers," Lendio CEO Brock Blake told Finder, adding that Lendio decided to include the loan eligibility feature because cash flow is so closely tied to lending.
Businesses also have the option to sign up for a paid premium version to get access to a live bookkeeper to manage their finances. The pro version costs between $99 and $499 a month. Currently, it has over 800 free users and 100 premium users, according to Blake.
Lendio announced in February that it had secured $55 million in new funding from Mercato Partners' Traverse Fund and Signature bank, among other sources.
Making loan applications easier for everyone
Lendio also plans to start offering its application directly through more lender's websites. Lendio's application is simpler than what some of its partners offer — especially banks, which rely on slower, traditional underwriting processes. And some have noticed.
"A lot of the lenders we work with have come to us and said 'Lendio, can we license your online application, can we have your team members sell our products to our customers?'" Blake said. "There are three lenders using the lender services and we expect that to grow dramatically."
Keeping the personal touch
The online marketplace also plans on expanding the offline version of its service, Lendio Franchising. Lendio began opening brick-and-mortar locations in 2017 to offer business owners the in-person experience of its connection service — Blake compared it to H&R Block. Business owners can stop by a Lendio franchise to have a professional walk them through the application process if they need extra guidance.
"From last year to this year, we've gone from 25 or 30 franchises to about 50," Blake said. "By the end of 2020 we'll probably have 100 markets open." He added that Lendio aims to have between 500 and 600 franchises across the country in the near future.
No plans for new products
While Lendio plans to expand current services, there are no new products on the docket. And it has no intention of offering other types of services to business lenders.
"Right now we don't anticipate adding any other products other than lending and cash flow," Blake said. "But we'd only add products that are complementary to getting a loan. Lending is who we are, and we think there's a really large opportunity around that loan experience."
Instead, Lendio is focusing on what it's always done: helping small business owners who have struggled to get funding find the right kind of loan. Well, almost all small businesses.
"We help a lot of different profiles. But we don't have many options for a true startup that doesn't have any revenue and poor credit," Blake said. "Unfortunately there's not a lot of lenders out there that want to lend to that profile. But if you're a startup and have good credit, there are options for you."
Based in Lehi, Utah, Lendio is one of the largest online connection services for business loans in the U.S. It works with over 75 partner lenders, including Kabbage, LendingClub and American Express.
Photo: Sunrise by Lendio