Online marketplaces warned over misleading coronavirus marketing — here's how to see through the smokescreen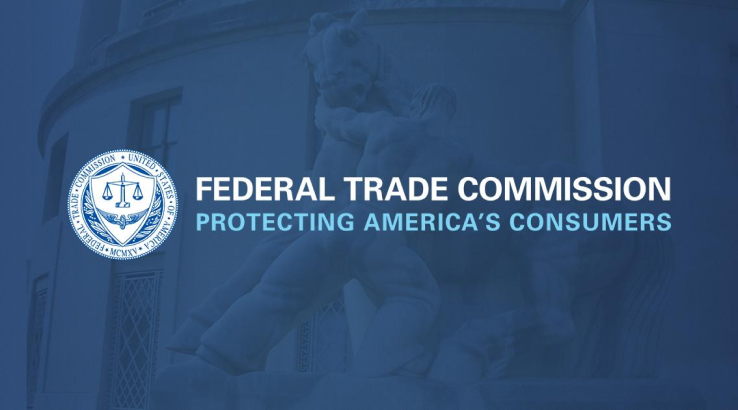 The services are asked to remove language that could make borrowers think they offer COVID-19 relief directly.
Correction: An earlier version of this story incorrectly claimed the FTC had issued a complaint over Lendio's advertising practices. While Lendio received a warning letter, the FTC complaint was directed at a company that appeared to be Lendio's partner, Merchant Advance Network. Lendio is not affiliated with Merchant Advance Network and has issued a cease-and-desist order for removal of its name from the website. Our story is updated to reflect this fact.
The Federal Trade Commission (FTC) and Small Business Administration (SBA) Thursday sent warning letters to online business loan company SBA.com over marketing materials that implied the companies were affiliated with the SBA.
The federal government took issue with language like "Your Paycheck Protection Program Loan starts here" on the SBA.com website that suggested "an affiliation or relationship with the SBA and approved PPP lenders, and that consumers can get PPP loans by applying on these sites."
It also sent a letter to online marketplace Lendio over what appeared to be advertising for the company on another marketplace's website. The letter warned Lendio over copy on Merchant Advance Network's website manfunding.com that advertised a $495 packaging fee for assistance with completing the PPP application, where it linked to Lendio's website.
The SBA doesn't allow companies to charge a PPP packaging fee. Lendio CEO Brock Blake told Finder that the company has no affiliation with Merchant Advance Network and has sent a cease-and-desist letter.
Holding lending websites accountable
The warnings signal a government effort to clean up confusion that some business owners faced when figuring out when and where to apply for a business loan. It also shows an attempt to hold online providers accountable for charging illegal fees.
SBA.com, Lendio and Merchant Advance Network are business loan marketplaces that connect borrowers with funding from separate lenders. But they do not offer any funding themselves.
The companies had shifted focus to helping businesses find loans through the SBA's Paycheck Protection Program (PPP) during the COVID-19 outbreak, as many businesses would not be eligible to qualify for a traditional business loan. Over 4.5 million small businesses have been approved for a PPP loan since the program's launch in April 2020.
SBA.com responded to the warning by adding more disclosures to its site detailing that it doesn't directly offer PPP loans. And it appears Merchant Advance Network has taken down its page related to SBA assistance during the COVID-19. There's s no mention of the fee.
It's unclear if the FTC or SBA intend to take action to help borrowers who may have paid that fee. But business owners that paid packaging fees for PPP assistance with any provider can file a complaint with the FTC if they're unable to get a refund directly from the provider.
Where to find official PPP loans
Lendio and SBA.com aren't the only sites that connect borrowers with PPP funding. Many online lenders are not eligible to offer PPP loans unless they were previously authorized to issue SBA 7(a) loans. And some have started offering connection services instead of their regular loan program, as well as assistance filling out the application.
These can help you find a loan, but also lead to confusion over where to apply. And it implies these sites — which face fewer regulations than banks — are government-sanctioned.
PPP loans are only available through federally insured depository institutions, federally insured credit unions, and Farm Credit System institutions and current SBA 7(a) lenders.
Business owners can search for a government-approved lender that offers PPP loans on the SBA website.
Connection services can help — if you understand the drawbacks
Neither Lendio nor SBA.com are authorized to offer PPP loans directly. But small business owners can use the sites to find lenders that are authorized to offer PPP funding by filling out a form.
This can be helpful if you're not sure where to start. But it might not necessarily lead you to the best option. Connection services work by partnering with lenders. The lender pays the service a fee for each borrower it sends its way. As a business owner, this means you're limited to the service's partners.
It can also raise some privacy issues. Many connection services send out your information to its partners to help them determine if you're a good candidate for a loan. Each has its own privacy policy, which you won't necessarily have access to until after you apply.
One of the most common complaints from people who use connection services is that they had to field calls and emails from lenders they weren't interested in working with. Even after they'd successfully applied for a loan.
Borrowers who need help applying for an SBA PPP loan might want to instead look to organizations that help small businesses in their area find funding. These are typically nonprofits and don't have a bottom line that could come before your best interest.
The SBA also has a list of government-approved local assistance programs such as small business development centers.
Photo credit: FTC