Lendio offers customers $200K in hardship grants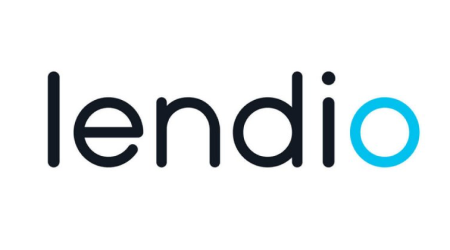 PPP borrowers can apply for grants from $5,000 and $50,000 — in exchange for testimonials.
SBA no longer offers emergency grants
The Small Business Administration (SBA) has stopped offering advances of up to $10,000 to disaster loan applicants — which this article lists as an alternative to the Lendio grant program. But you can still apply for a low-interest loan through this program if you're ineligible for a Lendio grant.
Online business loan marketplace Lendio announced on Monday it was offering a total of $200,000 in grants to underserved small businesses.
Businesses that used Lendio to connect with a lender offering loans through the Paycheck Protection Program (PPP) can apply for grants between $5,000 and $50,000.
Awards will go to businesses that were hit the hardest by the government shutdown during the coronavirus outbreak and are struggling with the costs of reopening and rehiring. And it will favor businesses that have a strong connection to their local communities.
"Many minority- and women-owned businesses, as well as those in underserved communities, have struggled particularly hard during this time," said Lendio CEO Brock Blake in a statement. "These are among the most valuable businesses in any given community. We at Lendio want to reaffirm our support for our small business customers by offering these grants to help them get back on their feet."
How it breaks down
Lendio is offering a total of 23 grants. One business will win a $50,000 award. Two will receive $25,000 grants. Five will get $10,000 grants and 10 will be awarded $5,000 grants.
Five small businesses will also receive two months of bookkeeping services through Lendio's bookkeeping company Sunrise — which Lendio values at $1,000.
How to apply
You can apply by filling out and submitting a short online form on Lendio's new grants page. Applications will be accepted until July 7, 2020.
But before you get started, make sure you qualify. Your business must have applied for a PPP loan through Lendio that has already closed to be eligible for this grant.
You also need to share your experience of applying for a PPP loan through Lendio on one of your business's social media platforms with the hashtag #LendioSmallBusinessGrants. Do this before you apply — you'll need to provide either the social media handle or URL for the post on the application.
In addition to your social media post, you also need to provide your name, contact information, a quote that sums up your experience using Lendio and a video testimonial in the application.
You can record the video directly on the Lendio application form, so there's no need to make one before you apply. The video should include a description of what your business was like before the coronavirus outbreak, how it has been affected and what your business has done to give back to its community.
It should also include a summary of your experience with Lendio and your lender, and how your business has spent its PPP funds — or plans on using the funds if it just got approved.
When Lendio announces the winners
Lendio will announce the winners on July 10, 2020.
If you're one of the 23 businesses that wins a prize, Lendio will contact you by phone or email.
You can also see a list of winners by visiting the Lendio grants page on that date.
Reading the fine print — and consider alternatives
The terms and conditions state that by applying for a grant, you're giving Lendio permission to use your video, quote and any other information however it likes. It'll likely use your quote and video in marketing campaigns. So make sure that's something you're comfortable with before you apply.
If you don't want your business used as part of an advertising campaign, you might want to look into other options. Lendio is just one of a new wave of low-cost loan and grant programs that started to emerge as state governments reopened.
Some state and local governments have launched loan and grant programs to help small businesses shoulder the cost of reopening, rehiring and any adjustments they need to make to meet government mandates. And some private organizations have also joined in.
For example, New York small businesses can apply for a grant through the New York Forward Loan fund. And some grant programs that had been depleted have launched a new round of grants in May and June — such as the Restaurant Rescue Fund.
The Small Business Administration has also reopened the Economic Injury Disaster Loan program to all small businesses, which offers low-interest loans to small businesses affected by COVID-19. And businesses can receive an advance on the loan in the form of a grant of up to $10,000, as long as they meet basic eligibility requirements.
Photo: Lendio