3 ways lenders and fintech companies are bringing credit to more people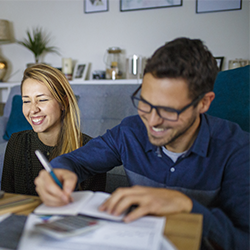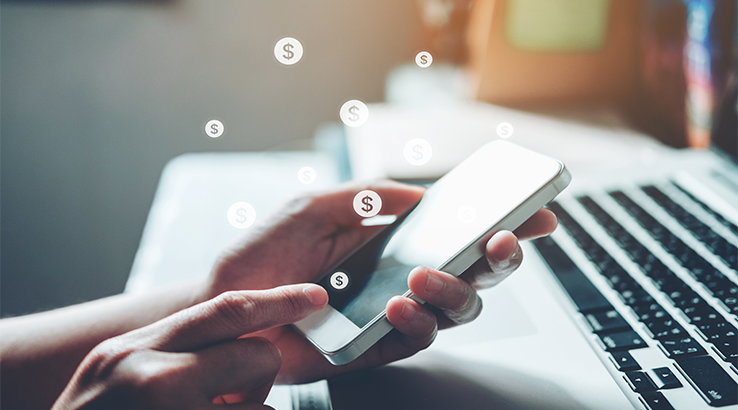 How technology is changing the idea of creditworthiness.
Lenders and fintech companies gathered in San Francisco on Monday and Tuesday for the 2019 LendIt Fintech USA conference. A major theme of the conference was how to bring funding to customers who currently don't have access to credit.
More than 100 million Americans are without access to affordable credit, according to credit bureau Experian, either because their credit history is too thin or nonexistent by the current standards. But the traditional way of measuring credit based on your history of debt repayments is becoming out of date — and the industry knows this.
To give borrowers access to more funding, lenders, tech companies and credit bureaus are working to reshape the type of data they look at when considering a borrower's ability to repay.
"There's a moral beauty to finding people who've been mistreated by the system and fixing it," Douglas Merrill said Monday during a keynote address. Merrill is founder and CEO of fintech company ZestFinance, which recently partnered with Discover to come up with a new underwriting process.
Here are three ways lenders, fintech companies and credit bureaus are working together to bring credit to more people.
1. Banks, credit unions and fintech companies are partnering up
With the rise of fintech, experts predicted these new companies were on the path to replace banks. But that's no longer the case. Instead, banks and technology companies are seeking out partnerships to combine their strengths.
Banks bring lifetime customers and expertise on regulatory compliance to the table. Fintech companies use technology to gather and analyze data to make loans more accessible to clients.
Artificial intelligence (AI) lending platform Upstart was one company to unveil bank partnerships at Lendit. On Monday, the online lender announced partnerships with First National Bank of Omaha, First Federal Bank of Kansas City and Accion Chicago.
The partnerships allow banks to offer loans using both traditional methods of determining creditworthiness alongside Upstart's automated risk modeling system. Not only can this make for a more customer-friendly application, it can also open up funding to borrowers who traditionally might not qualify because of their credit score.
"Credit is generally overpriced and unfairly distributed, because it relies on techniques developed before the advent of modern computing," said Upstart cofounder Paul Gu in a press release issued Monday. "But technology and data science, in the form of AI, have the opportunity to change all that."
2. Employers are offering pay advances as a less-costly alternative to payday loans
The rise of employer-based lending is another way fintech companies are bringing affordable credit to people who might otherwise rely on payday loans.
Companies like PayActiv have platforms that employers can offer as a benefit for workers to access wages they've already earned before their next pay day. Others like HoneyBee offer installment loans that employees repay plus a fixed fee directly through their paychecks. You don't need good credit to qualify for either option.
Many of these platforms report to the credit bureaus to help borrowers improve their credit scores — something payday lenders don't do. They also typically offer coaching to help borrowers improve their overall financial health.
However, installment loans have the potential to be risky to employers since employees can quit before paying back the loan in full — something none of these companies addressed during a LendIt panel on employer-based lending.
3. Credit bureaus are updating their credit score systems
Lenders aren't the only ones rethinking creditworthiness. The Fair Isaac Corporation (FICO) as well as Equifax and Experian also recently unveiled updated credit scoring systems that rely on consumer-supplied data.
The Ultra FICO score allows consumers to boost their current score by up to 30 points by sharing additional data with the company, including access to their checking accounts, said FICO CEO Will Lansing during a LendIt keynote address on Tuesday. And Experian Boost allows consumers to share even more data — such as utility bills — to improve their current FICO score through the credit bureau.
Equifax also announced on Monday the launch of Insight Score for Personal Loans. This rating doesn't require consumers to contribute data, but instead uses AI to consider a broader range of factors than the traditional FICO score.
Financial inclusion is mutually beneficial
Expanding the way banks, fintech companies and credit bureaus think about creditworthiness is part of a larger step that financial institutions are taking to align their interests with borrowers.
The benefits for borrowers is clear: More people get access to affordable financing, making milestones like buying a new car or home more attainable. It also can help consumers cover an emergency expense without having to turn to payday loans.
But it also provides a unique benefit to lenders: There's a lot of potential for good credit in people with a thin or no credit file. "Lenders who can capitalize on that […] are going to be able to have more of a competitive advantage," said Experian CEO Alex Lintner during a keynote address at LendIt on Tuesday.
Picture: Getty Images